current time
Sep. 2020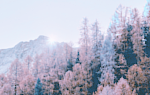 staff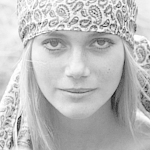 Admin Xaria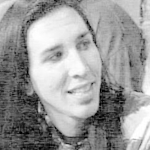 Admin Jules
Admin Topher
Who is online?
In total there are
4
users online :: 0 Registered, 0 Hidden and 4 Guests
None
Most users ever online was
139
on Wed Jul 03, 2019 9:12 am
Credits
Skin & graphics made by Xaria. The Harry Potter franchise belongs to J.K. Rowling. All original characters belong to the respective user that made them along with their posts. No copyright infringement intended.
The year had just started and like most times it was the normal things, classes being taught, rooms being sorted, first years messing things up. It was all regular for most students. But Calliope had to deal with something else as well this year. Her brother was now teaching at Hogwarts and unlike most who saw him just as another teacher, this was just another throne in her side. After her classes one day she decided to go bother him. She never did understand why of all things he had to teach at Hogwarts.

Walking into the divination classroom she didn't even bother to knock leaning against the door frame as she stared at her brother with a raised eyebrow. She had a small object in her hand fiddling with it slightly before, with greater strength than the small woman probably should have, she whipped it beside his head. It missed, of course, smashing against the wall closest to where he stood. On the floor now in pieces was a single clove of garlic. A grin fell upon her face.

"Well? You gonna eat it?" She teased him smirking as she watched the eldest Hemlock do something that was most likely important. Now it was going to be second to the smaller Hemlock standing there.

Oh it was going to be a very entertaining year for Calliope.
Last edited by Calliope Hemlock on Thu Apr 30, 2020 3:42 pm; edited 1 time in total

You call it a mistake, I call it who I am.
Asher had a long day and the moment his last student left, having asked him some pretty personal questions that made him incredibly uncomfortable, he pulled a bottle of whiskey from his locked bottom drawer and his cigarettes, lighting on instantly whilst he poured himself a glass. Whilst he did this, he used magic to clear the classroom of ripped parchment and inked table tops.

Unfortunately, Asher knew this moment would come where his little sister would give him a visit in order to complain of him teaching for the millionth time. Feeling something being thrown at him, he quickly moved out of the way and watched it hit the wall behind him, sighing as he saw the sign of Calliope and his long Garlic Battle.

He removed the cigarette from his mouth, blowing smoke towards Calliope and smiled seeing her. Sure, they teased each other constantly but she was his favourite person and seeing her always did manage to brighten his day. "Come here and give your brother a hug, Cali." Asher said, standing up from his desk with his lopsided goofy smile.

"It was a mistake. A mistake that defined both of us." 
Taking note of the whisky and cigarette she smirked, making a tisk tisk sound as she walked closer to him. "Come now professor, you shouldn't be drinking on the job" Teasing him was one of her favourite pass times. That and flirting with other students.

Laughing she did walk closer shaking her head as she hugged her brother, it lasted for a few moments before she pulled back and raised an eyebrow at him. [color:738e=[color=#33cc66]"Did the kids give you that hard a time..oh no maybe you should give up teaching! You could go run a bar! Or anything that keeps you out of a 100-mile radiance of the school"

Soon enough Cali had plopped herself down on his desk, and with a flick of her wrist and the wand in her hand, a soft whisper the whiskey bottle came flying to her hands. Smirking she took a quick swig of the bottle before setting it down.

"You know alcohol is banned on school property right? What would the other professors say if they saw the newest little teacher drinking and letting a student drink no less!" She laughed leaning back, tilting her head as she looked him over for a moment. She than looked around the classroom taking note of how clean it now was.

"What did they do to make you resort to drinking this early in the night?" Raising an eyebrow at her brother awaiting news of what had happened within the day. Sure she was annoyed he was here following her around and she couldn't have her normal fun, but he was her brother. If someone had bothered him she would be an example out of them.

You call it a mistake, I call it who I am.
Asher sighed when she teased him, having been so used to it that he just ignored it and took a sip from his drink. Soon after he put his glass down, he felt his sister's small arms wrap around his waist and he held her tight, kissing the top of her head even if she hated it and released her when she brought up different job options. "Nuh uh, kiddo. You're stuck with me until your last year. I think I can do some real good here, for both you and the other students." He admitted, knowing that by the end of his years, he was a mess and wished he had someone to keep him on the straight and narrow.

The whiskey bottle flew towards Calliope and he did nothing to stop it, remembering the times where their father would allow them a drink. Due to being Vampires, their tolerance was very, very high and he often would let them having wine; or for Asher, whiskey. "If you think any of these professors don't have alcohol, you're incredibly wrong. You students are heathens and we need some sort of emotional help."

"Some of your fellow classmates keep...hitting on me. The last one tried getting 'extra credit'." Asher paled at the thought of it, wrinkling his nose in disgust as he spoke about it, remember how during class, instead of listening, she tried showing him her chest. He couldn't remember any one in his time during Hogwarts being that flirtatious.

"It was a mistake. A mistake that defined both of us." 
---
Permissions in this forum:

You cannot reply to topics in this forum