current time
Sep. 2020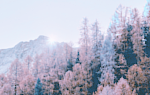 staff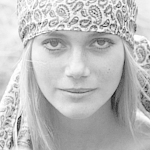 Admin Xaria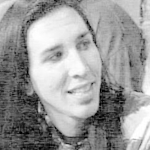 Admin Jules
Admin Topher
Who is online?
In total there are
6
users online :: 0 Registered, 0 Hidden and 6 Guests
None
Most users ever online was
139
on Wed Jul 03, 2019 9:12 am
Credits
Skin & graphics made by Xaria. The Harry Potter franchise belongs to J.K. Rowling. All original characters belong to the respective user that made them along with their posts. No copyright infringement intended.
Mystique had just vacated the last student for the night and decided it would be a good time to get some sorting done. She levitated a large stack of books and made it follow her through the aisles as she put the books back on the shelves. A sound, however, caught her attention. She was sure there was no one else was there. She stepped out from the stack and looked around, "Hello? The library is closed. You'll have to come back tomorrow."
@Asher Hemlock
Asher, after a long day of work and impossible students, went to go collect something he had ordered. It wasn't often he ordered items, usually being quite resourceful but this was for his class in the morning and he was too tired to go back home to find it. He rubbed his face as he walked into the Library, accidentally stumbling into the main desk. "Oh, sorry. I thought I still had a quick five minutes to collect my order. I'm Professor Hemlock and I ordered three books on Bird Omens." Asher asked, raising his eyebrow as he gestured towards the library papers, hoping she could check through them for him.

"It was a mistake. A mistake that defined both of us." 
Mystique blushed a bit when she saw that it was a professor and not a student, "Oh, Profesor Hemlock. I'm so sorry. I thought you were a student. Bird omens, let me check on that." She went to her desk to look through the orders she had recieved for the professors and found his order, "Here we go. I dont think weve ever properly met. I'm Mystique Vega. You teach divination, correct?"
@Asher hemlock
Asher shook his head and held up a dismissive hand when she apologised, knowing he kept himself quite hidden since starting. "Don't worry about it, I haven't introduced myself to anyone aside from my students and the Headmistress." He admitted and watched her go through the orders, taking them into his hands with a satisfied smile. "You have saved my students from failing, Miss Vega." Asher teased and nodded his head when she asked what he taught. He knew that mostly strange people taught Divination but it called to him, he loved ancient rituals to do with the dead and the idea of seeing the future appealed to him as well. "Yes, first year doing so. It's been quite a journey so far." Especially since he was also teaching his little sister.

"It was a mistake. A mistake that defined both of us." 
"I'm glad to be of help to them all. Divination, a lot of people say it's a lousy subject. I, however, always found it fascinating. I was particularly fond of the tea leaf lesson from my school years." She recalled her years as a student at Hogwarts and smiled to herself. "What lessons are you most looking forward to teaching?" Mystique didnt talk to the other professors often so it was nice to have an intellectual conversation with someone closer to her own age.
@Asher Hemlock
"I too was fond of the tea leaf, however, there were times it wasn't brewed properly. Tasted like ass." Asher said quite bluntly, wrinkling his nose. Due to having heightened senses, it always made him feel sick so before classes, he would go into Divination and brew the teas for the professor at the time. "Oh, tough question. It would be Fire omens or dream interpretation. Learning what these students may be dreaming is always quite amusing but also, I use a lot of muggle rituals to help induce clear visage of their dream if they forget. It also allows students to experience more muggle versions of anything really." Asher explained, a fascination growing in his eyes before shutting it down, the smile that threatened to tug his lips quickly disappeared. "What was your favourite subject then, Miss Vega?"

"It was a mistake. A mistake that defined both of us." 
Mystique laughed at his bluntness, it was quite refreshing. She listened and watched as he got excited talking about future lesson plans. It seemed to really put him in his own element. However, he abruptly stopped and it made her frown a bit. She loved seeing someone discuss what truly made them happy. It showed authentic and genuine joy. "My favorite subject? Would have to be a tie between Care of Magical Creatures and History of Magic. Two very different lessons."
@Asher Hemlock
Asher was surprised that someone laughed at him because of how he spoke, having had many people complain that he spoke so rudely. His mother would've been sure to smack him on the back of the head. She frowned ever so slightly but he crossed his arms around the order, keeping it against his chest and he began to look around the library, it having a familiar smell that almost felt like home as he had spent most of his time within due to his 'condition'. "Yes, they're very different. I believe I spent most of my time asleep in History of Magic...I still passed but fuck, those classes were my least favourite. I would've taken arithmancy over that any day." He admitted with a small chuckle, knowing Math itself was everyones' worst subject.

"It was a mistake. A mistake that defined both of us." 
Mystique laughed and brushed a strand of hair from her face, "being a half blood I learned a bit about the magical world from my mother. But I wanted to learn more. I was a Ravenclaw if it wasn't obvious. Arithmancy was not my beat subject. Numbers are not my thing." She looked back at the start ks and knew she had to finish sorting, but she was enjoying his company far too much at that moment. "So, bird omens. Tell me more about that."

@"Adher Hemlock"
Asher was used to Creature phrases and when she said half blood, his eyes narrowed ever so slightly and allowed his ears to listen to her heartbeat; human. It was a wizard term as well but it never hurt to be careful. "I'm a pureblood but my mother befriended many muggles and muggleborns so she taught my sister and I what we needed to know. Whilst you had the opposite." He mused and followed her line of eye but her question shocked him, surprised that she was interested and he placed the books down. "People used to perceive birds as messengers of the gods or fates. The art of interpreting their meanings has been around, gods, before the ancient romans. The old term of it was Augury but the muggles changed it to Ornithomancy. I much prefer Augury myself. So there are different meanings for different things." He began saying, leaning back on the counter and stared down at the cover of the books. "A bird tapping on your window means stop and pay attention for example. It pulls you from what you're doing and forces you to think of what you may have neglected. A bird smashing into the window could mean you're about to meat some sort of obstacle: emotional, mental or even physical. Even the colours of the bird or the species of bird contributes to things." Asher explained, a tone of excitement on the edge of his tone and then handed one of the books to Mystique for her to flick through. "The professors never really explored this kind of lesson, their preferences laying with just the crystal balls and tea leaves."

"It was a mistake. A mistake that defined both of us." 
Mystique leaned forward with her head in her hands as she listened to him. Ot was quite fascinating to her, "Isnt there a legend that a bird crashing into your window and dying is bad luck. Or that you may die soon yourself?" She had heard little bits and pieces of the subject around and wondered if that were the case. "I never got the hang of the whole. Crystal ball thing. I could never see anything in them. Just a bunch of fog." She wished she had been a bit better at the subject so she had more to contribute to the conversation, but she was not gifted in the art of Divination as he seemed to be.
@Asher Hemlock
Asher nodded and ran a hand through his hair, amazed that someone was actually interested in what he had to say. "Yes but at the same time, it depends on the bird. If its a black bird, then yes most often they are associated with death and white birds are associated with ghosts or the afterlife but at the same time, doves are seen as the symbols of peace." He admitted and then carried on. "Many people actually study the birds and pay attention to the noises they make or what the bird is doing and even how many birds there are. Everything is taken into account. I'll be taking the students out soon on a little trip around the grounds to see the birds in action and study their behaviour. If you ever get cooped up, feel free to join." Asher offered for educational purposes.

His nose wrinkled at the crystal ball and became ever so slightly sheepish when she said she couldn't see anything. "Yes, it was always quite difficult but with a clear mind, I managed to see quite a few things. It's not all what it's hyped up to be." Asher admitted, rubbing the back of his head.

"It was a mistake. A mistake that defined both of us." 
Mystique couldn't help the small smile that spread across her face when he offered to let her observe a lesson of his, "I may have to take you up on that. It would be great to see you in action. Teaching, that is." She blushed a bit and bit at her bottom lip. "I guess I was never one to have a clear mind. I always had so much running around in there." She looked down at the muggle watch on her wrist a d frowned at the time, "I better get these books stocked so I can get out of her at a decent hour. If I hurry. I can catch Athena before she goes to bed." She then realized he probably had no idea who Athena was, "My daughter. She stays with my sister during the school year."
Asher nodded, making a mental note to let her know when he does his class to send her an owl on it and then made another one to probably offer the same thing to the other professors in case they're interested. "Well, I'm not surprised as you're a Ravenclaw. Almost all Ravenclaw's have far too much going on." Suddenly, it seemed their time was up and he smiled, standing up straight with his books tucked under his arms. She mentioned a child and his smile faintly disappeared, having never liked the young devil spawns. The only child he ever wanted to spend time with is his little sister but she was always quite mature compared to others. "Ah, you have a daughter. Well, yes you best get to her soon. I should probably head off anyway." He said awkwardly. "I bid you a good night, Miss Vega."

"It was a mistake. A mistake that defined both of us." 
"We tend to multitask. But we always get things done." She said with a wink and a laugh. She noticed the disappearance of his smile and wondered if it was something she had said. When he repeated the fact that she had a daughter she knew that's what it was. Oh well, Athena was her life. And if someone didnt like that, then that was their problem, "Yes. I do. Shes six and the light of my life. Being a single mom is hard, but she makes it worth it." She nodded when he said goodnight and stood up, "Good night, Professor Hemlock." She then returned to the stacks to finish her sorting.
---
Permissions in this forum:

You cannot reply to topics in this forum