current time
Sep. 2020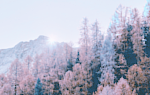 staff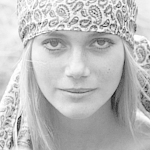 Admin Xaria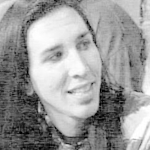 Admin Jules
Admin Topher
Who is online?
In total there are
3
users online :: 0 Registered, 0 Hidden and 3 Guests :: 1 Bot
None
Most users ever online was
139
on Wed Jul 03, 2019 9:12 am
Credits
Skin & graphics made by Xaria. The Harry Potter franchise belongs to J.K. Rowling. All original characters belong to the respective user that made them along with their posts. No copyright infringement intended.
James sat by the lake skipping rocks. He wasn't as hyped for school as he usually was, but he hoped it'd fade by the time Halloween comes around; it'd suck to be all mopey on one of the best days to mess with his peers. Feeling the breeze, he wondered why he didn't bring his guitar so he could write a song or two.
At least he could appreciate the calmness in the meantime...
@Danae Ricci

The Slytherin was out for a morning jog before her training, and then her studying. It was her day that she had little to no free time, and as she ran down to the trail that lead to the lake. She saw a familiar face, and she shook her head, a Potter, and judging from their history, he appeared as a polar opposite, and she had shouted to the boy,
"Quiet much, Potter. You know I thought you'd be more upbeat."
not being an extremely quiet person, but she knew about the music.
@James Potter
"There is much to think about. The novelty and triviality of time. Everything here is arbitrary, but we live with it and we accept it."
@Danae Ricci

Okay that didn't make much sense, and she crossed her arms.
"What are you talking about? I didn't expect a Potter to be so insightful. It's kind of boring."
she laughed.
He'd better accept he didn't sound like the clan.
@James Potter
James needed to remember that not everybody was into philosophy.
"I was just talking about my thoughts. I've been very introspective as of late. Thinking about life and the what ifs..."
@Danae Ricci

Yeah it seemed like they were all at the age of trying to figure things out.
"Don't we all, but that does not mean you need to be insightful about it. I'd love to know what those what ifs are."
she said with a bit of a chuckle even if she knew she'd forget and go on with her life.
@James Potter
"Most of them are, um, private,"
James answered nervously; he really wasn't a fan of people intruding on his business and personal life. The media gave him enough speculation by default. He truly didn't want to deal with it at school either.
@Danae Ricci

"Nothing is private once you paint me curious."
Danae thrived for other's secrets.
@James Potter
What did she have to be so privy for?
"Are you trying to be the next Rita Skeeter?"
@Danae Ricci

"You mean the witch who spread lies? God no. I'm just curious."
she shrugged, the idea of being compared to Rita Skeeter made her cringe.
"I'm a Quidditch Player, not a journalist."
@James Potter
"But why do you want to know my business for? I don't try to get into yours or anybody else's."
This is why he struggled being a Potter. This was his entire life.
@Danae Ricci

"Just like your namesake so quick to take offense by a simple question. Must be that mentality that comes with the whole idea. I'm just making conversation, I'll gladly tell you about myself."
she said in a taunting tone, she had nothing to hide, well maybe she should.
@James Potter
James crossed his arms.
"I just prefer being more of a private person. Had enough question asking in first year to last a lifetime."
@Danae Ricci

"You do realize you are a spawn of so called greatness. I also apologize I had only come to this school in my fourth year and I am not familiar with my peers."
she spoke with a shrug.
Not like she was really sorry, she could care less.
@James Potter
"I'm my own person... I'm more than the Boy Who Lived's heir."
Why couldn't people realize that?
@Danae Ricci

"Okay calm down. No need to get pissy."
she sighed, this kid seemed more like his namesake than he wanted to believe,
"Why so ashamed?"
@James Potter
Why so ashamed? What kind of idiotic question was that?
"My whole life, I was never allowed to be my own person. Of course I resent it!"
@Danae Ricci

Danae could understand where he was coming from.
"All because your father was some hero. I'd say why not say fuck them."
@James Potter
"I get talked about in the tabloids for breathing. You think I could do something like that without causing a cow?"
@Danae Ricci

"Then what do you do about it?"
asked Danae,
"Let yourself be sad?"
@James Potter
He was
already
sad. Some advice she got there.
"I don't know."
James, admittedly, was never that good at planning.
@Danae Ricci

---
Permissions in this forum:

You cannot reply to topics in this forum