current time
Sep. 2020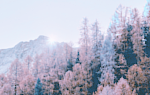 staff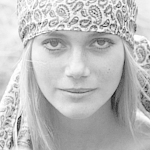 Admin Xaria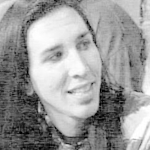 Admin Jules
Admin Topher
Who is online?
In total there are
4
users online :: 0 Registered, 0 Hidden and 4 Guests
None
Most users ever online was
139
on Wed Jul 03, 2019 9:12 am
Credits
Skin & graphics made by Xaria. The Harry Potter franchise belongs to J.K. Rowling. All original characters belong to the respective user that made them along with their posts. No copyright infringement intended.
Poe had to say the nightlife in England was much different that what he had expected, and for the past few years he'd had been trying to get used too it. The male sat at the bar drinking a Dragon Scale while he had kept his attention to everything, and knew he'd be expecting hell from someone and didn't really care what they thought this was all about him drinking.
@Harrison Jetson
Harrison sat the bar drinking one of the strongest concoctions they offered; he just felt exhausted by just about everything lately. Even the pulsating disco music wasn't boosting his mood. That was bad.
You're the dancing queen, young and sweet, only seventeen...
Oh how he wished he was that young and blissful again.
Rubbing his temples, he felt overwhelmed by everything.
@Leopold Vernier

Taking a sip of his Dragon Scale, he could hear the music play. The sound of a muggle song that had come on the male shook his head, but his thoughts were taken by a man.
"Are you okay, mate? You look a little peaky I must say."
he sighed. Then again everyone looked miserable to Poe, and he had looked at the bartender, and he asked.
"You take care of this man?"
@Harrison Jetson
"No, I'm not,"
Harrison answered. There was no point in lying as he was clearly more melancholic than usual. He was being seriously affected by his failing marriage that had reached a point of being impossible to salvage.
@Leopold Vernier

That was pretty apparaent, and when the man said he wasn't okay. Poe eyed the bartender, and asked with a kind smile,
"Order this man shots or maybe a Dragon Scale."
he said. He saw this as an opportunity and he glanced at the male, and he smirked.
"I'm Poe, by the way."
@Harrison Jetson
He shrugged.
"I already had a Jungle Juice..."
Harrison definitely drank all the cocktails currently offered with how much of a regular he happened to be at the roller rink.
"Harrison."
@Leopold Vernier

The male let out a chuckle, one drink was never enough.
"Now is that enough? You need to live, mate. I will pay and that means you get this man some shots."
he said taking a sip of his drink. He had took the menu and looked for the muggle drinks,
"You know any good muggle drinks?"
Turning to the male, "It's Harrison, right?" he spoke with a smile.
@Harrison Jetson
"I usually live, just not now,"
he replied succinctly. How could he explain everything to a total stranger anyway?
"I can tell you some of these wizarding drinks are muggle. Just different names."
Harrison was disillusioned, but also educated on muggle culture no matter how outdated it might be.
"Yes."
@Leopold Vernier

This man was about to live at Poe's expense,
"Well Harrison you are about to live. I can bare to see you miserable."
even if he had barely knew him in the slightest. Taking a sip of his drink he turned,
"Now tell me those drinks and vote the best. I'll gladly inspect."
he chuckled it wouldn't be the first time.
@Harrison Jetson
He looked at the drinks and then turned to the other man.
"You think I can tell a drink by its appearance?"
Did he not realize how many looked similar to one another?
"Better off doing a drinking game. Best case scenario is nobody has to get their stomach pumped at St. Mungo's..."
@Leopold Vernier

Poe could sense that Harrison was probably annoyed by him, and he smirked.
"I'm just trying to learn, not everyone was able to know the Muggle World."
taking a few more sips. When he heard the sound of a huge challenge he asked,
"Are you challenging, me?"
@Harrison Jetson
"I'd think lots of youth nowadays are more familiar than I am. I haven't been there since the 90s."
Harrison raised an eyebrow.
"Do you want it to be?"
@Leopold Vernier

"You were into grunge I take it?"
he asked as he took some tips. The guy certainly didn't look like he could be that old and when asked.
"That sounds like something I'd do."
Looking at the bartender he spoke,
"We'll have a few rounds of your strongest."
it was a game that was on.
@Harrison Jetson
He shrugged.
"Not really. I was always more into the goth and punk scenes if it shows my age. I was fond of Nine Inch Nails even though their most recent release, as I'm aware, was at the tail end of my muggle escapades."
Harrison was
old
old.
"Very well then..."
@Leopold Vernier

Poe nodded that certainly sounded eventful, and he said.
"That sounds nice, I was actually meant to be a dueler before, but went into a coma, and there that dream went. How was the muggle world?"
asked Poe as he took some sips, and he wondered about this man.
When the shots came he grabbed one, and he raised his class.
"Here's to death."
@Harrison Jetson
"I found it different and refreshing. I immediately moved into it after my seventh year after being curious. I'd sneak into clubs I was too young for."
Harrison chuckled at the memory; it felt a lot freer back then.
"Of all things to toast to?"
He was an unusual one.
@Leopold Vernier

"I should have left for the muggle world, instead of settling for a knight bus job."
he spoke with a sigh, and when he spoke about the toast, he chuckled.
"Who says we won't die drinking, then again sometimes death is truly the most inevitable thing to happen."

Downing his first shot, and then going onto his second. He shook his head. God it was strong.
@Harrison Jetson
He didn't exactly know how to respond to that.
"Well, it's never too late to expand your worldview."
Was that fine enough? Harrison hoped it was the case.
"If only my father knew that..."
@Leopold Vernier

---
Permissions in this forum:

You cannot reply to topics in this forum