current time
Apr. 2021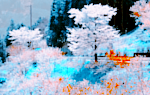 staff
Admin Xaria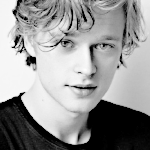 Admin Violet
Who is online?
In total there are
5
users online :: 0 Registered, 0 Hidden and 5 Guests
None
Most users ever online was
139
on Wed Jul 03, 2019 9:12 am
Credits
Skin & graphics made by Xaria. The Harry Potter franchise belongs to J.K. Rowling. All original characters belong to the respective user that made them along with their posts. No copyright infringement intended.
Dani had managed to sneak away from the Great Hall, and try to find a way to get on the pitch to practice because as usual for the Slytherin. She was Quidditch Captain now and determined to make sure this year would end up proving to be different. Her house needed to win the house cup, but as she had got unto the school grounds, the Slytherin turned.
"Excuse me?"
@Ashton Harrington
Ashton was leaned against the stone wall with a flask in one hand and the other behind his head. When he heard someone speak to him he subtly alid the flask in his jacket pocket, "Well hello there. You lost? I can help you find your way." He loved messing with the girls of the school. especially the ones in his house. They were the most fun.
@Danae Ricci
The look when she saw it was Ashton Harrington made her roll her eyes,
"I know where I am going, and it is not to be annoyed by annoying males. Now why not be a good boy and go back into the feast, and try not make a fool of yourself."
she said pointing at the flask, god why did males have to ruin everyone, because tonight she had made plans to learn some new tactics.
@Ashton Harrington
"Annoying males? How sexist. Not all males are annoying." When she told him to be a good boy he kicked himself off the wall and walked over to her. He towered over her, standing at 6'2 and looked down at her, "I am not, nor will I ever be, a good boy. Maybe I can show you sometime just how bad I can be."
@Danae Ricci
Danae let out a chuckle, anyone who wasted her time was annoying,
"Sexist such as trying to find a way to pick up a girl and waste my time.
" he had no clue what she could do. When he walked over to her she let out a smirk and she said,
"I am also not a good girl, and you are aware I am Quidditch Captain right, and if I wanted to I could really find a way to hurt you. Now how about stop wasting my time, and go find another person to bother, good boy."
she teaed. There was nothing he was going to get and she had turned and tried to walk back out to the pitch.
@Ashton Harrington
Ashton chuckled and reached down and stroked her jaw line with his finger, "Feisty. Always a good sign of a good time in bed. And quidditch, fast reflexes...probably bendy. But if youd rather go chase those balls go ahead. I'm sure I can find someone to occupy my time since you're so adamant about it not being you. Catch you later, Ricci." He would put money on the fact that she doubted he even knew her name. That was his secret weapon half the time. He always knew their names.
@Danae Ricci
There was nothing more annoying than guys who felt the need to flirt, and thought every girl was far too in love with them for their own good, and she had backed up when he stroked her chin,
"Keeps your hands to yourself please, and I'd fuck another guy who is more deserving.
" Rubbing her cheek she had looked at him and crossed her arms,
"If you want you can come, but I'm not giving you anything. I have a goal and that is to lead my team to victory."
she said as she resumed walking, really hoping he didn't follow.
@Ashton Harrington
---
Permissions in this forum:

You cannot reply to topics in this forum