current time
Apr. 2021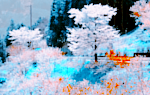 staff
Admin Xaria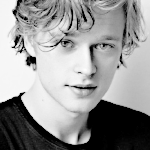 Admin Violet
Who is online?
In total there are
5
users online :: 0 Registered, 0 Hidden and 5 Guests
None
Most users ever online was
139
on Wed Jul 03, 2019 9:12 am
Credits
Skin & graphics made by Xaria. The Harry Potter franchise belongs to J.K. Rowling. All original characters belong to the respective user that made them along with their posts. No copyright infringement intended.
Page 1 of 2 • 1, 2
The Sorting Hat told the boy,
"You question like a Ravenclaw, but I don't think that'll be where you'll thrive. You're too daring for such a house. I say you're a ...GRYFFINDOR!"
@Cairo Prince
Gryffindor
Malia Riddle quickly walked up to the stool and took a seat when it was her turn, this was what she was waiting for she could not wait but find out what house she would be in. She hoped Slytherin like her sister and great grandfather, but the girl could not help but what the science was around the hat. How could it tell where they belonged and what did it look for traits when it was just sat on a head? It couldn't look too deeply for the length of time it was on some of the other, so how did it know where she would belong? Was it ever known to make a mistake? All of these questions worked through her mind as she waited for the hat to make up it's mind where she belonged.

Top house pick: Ravenclaw
Second house pick: Slytherin
"You have the qualities of your ancestor, but you're too inquisitive for success in that particular house. I say you fit best in...RAVENCLAW!"
@Malia Riddle
Ravenclaw
Marcus knew how this sorting hat worked since his siblings and parents had mentioned it to him before he started the school year. He was hoping to be sorted somewhere he couldn't be judged by his troublemaking skills or being judged in the general. The boy sat down on the stool once his name was called out. The hat was placed on his head and it began to examine him there now for the house placing. Marcus was same time thinking please no Ravenclaw. He was just hoping his best there now. The boy was very anxious to know where he was placed actually.

Top house pick: Slytherin
Second house pick: Gryffindor
The hat sat on the boy's head for a few minutes, before deciding that he was best fit to be a Gryffindor. "You seem to want Slytherin but I know the perfect house for you," The Sorting hat said to the boy before yelling out the house,
"GRYFFINDOR!"
@Marcus Moreau
Gryffindor
When his name was announced, the hall seemed very quiet all of a sudden. He was sure more people were talking through others' sortings. What was so important about these houses anyway? Did it really matter where he'd end up? He didn't have the slightest idea about what each of the houses represented or anything - being muggleborn and finding the hat's song far too complicated...

Fine, let's just get this over with.

He sat on the chair. Could the hat look right into his brain and see all his secrets? Would it then start repeating them to everyone? Wade scowled, annoyed. He thought about what he was like as a person. He liked to think he was tough, could stand up for himself and others. He wasn't a bad person, but a lot of people bugged him. He also liked needle craft...

You tell anyone what I just thought and I'll... take apart your seams. Thought Wade, hurriedly.

Top house pick: Gryffindor? Don't mind tho
Second house pick: Idk? SORRY I'M NO HELP.
The hat pondered hearing the young boy's thoughts. For someone who tried so hard to fit into a box he wasn't, the hat felt that the boy would only be stifled in Gryffindor.
"...Hufflepuff!"
@Wade MacKenna
Hufflepuff
Even at eleven years old, Lorna was the picture of perfection as she had stepped up to the little stool where she would sit. Her hair was fixed neatly, her mother making sure it was so before she had stepped onto the train. She walked with a certain confidence of one knowing what was going to happen. And maybe it wasn't quite true. Really, she was nervous. She didn't want to disappoint her mother or father by being sorted somewhere other than Slytherin. But she couldn't show her nervousness. Even when she sat on the stool and got the urge to fiddle, showing her apprehension, she resisted the urge and sat still when the hat was placed on her head.

"Slytherin, Slytherin, Slytherin" She chanted silently in her own head, if there was any way that she could sway the hat to give in to her will and send her to Slytherin house, she would do so. But how did one bribe a hat?

Top House Pick: Slytherin
Second House Pick: Gryffindor
This was an easy decision for the hat.
"...SLYTHERIN!"
@Lorna MacGregor
Slytherin
Keelin walked up to the hate, thinking about how proud his older brother was that he was starting his Hogwarts journey. He sat on the stool and waited for the hat that he knew all to well about, to be placed on his head. This was it he was going to find out which house that he was going to be in, he just prayed that it wasn't Slytherin or Ravenclaw, he knew that his brother and father were Slytherin but that house did not fit him, he also knew he did not have the wits to make a good Ravenclaw.

As the hat was placed on his head he could not help but think of his loyalty to his brother and his father, even though how much suffering that man had put him through, he still thought there was good in him. These thoughts replaced his nervousness as he waited for the hat to tell him where he was going to be sorted.

Top house pick: Hufflepuff
Second house pick: Gryffindor
"You are definitely different from your older brother, boy. I say you're a ...HUFFLEPUFF!"
@Keelin Vettel
Hufflepuff
Dylan heard his name to be called out which made small smile appear. He knew that it meant it was finally his turn to be sorted. After all this waiting he can finally get to know the house where he belongs. The boy was quite eager to get to know it since he himself after all these years haven't figured out where he belongs.

The boy shrugged and walked over the stool where he will be sorted. He sat down and the hat was placed on his head. The boy knew this hat can read his mind now, to figure out the house he is supposed to be. All Dylan could think was that he hopes he won't disappoint his family and also how much fun he is going to have here at Hogwarts. He didn't really mind to be in any of the houses, to be honest. He had no clue where he did belong here in Hogwarts.

He just tried to be so patient as he could be but it wasn't very easy. He really wanted to know already in what house he is, so he can go sit with them.

Top house pick: Ravenclaw?
Second house pick: Slytherin?
(To be honest, I have no clue where he fits)
It didn't take long for the Sorting Hat to decide on a house.
"SLYTHERIN!"
@Dylan Harrington
Slytherin
He approached the sorting hat warily. Although he had already seen his classmates be sorted, he was looking forward to Albus Potter's sorting more so than his own! What sort of a person would the son of a famous wizard be? Either way, he supposed he should indulge in this sorting.

When he actually sat down, he realised something very suddenly. Slytherin was the house for the MacGregors. Lorna was a Slytherin, Melvina had been a Slytherin. His parents had been Slytherins too. Suddenly he felt his throat run dry as he looked up at the brim of the hat. What was it going to say? How did it work, anyway? He tried to concentrate more on the goings on of the hat than his anxiety about going to the 'wrong' house. It eased his spirits. Perhaps in this school, of Hogwarts, he could learn what exactly made a hat like this work...

Top house pick: Ravenclaw
Second house pick: Gryffindor
"Very curious, aren't you? A lot of creativity here, certainly. You may be disappointed, but I think you will thrive in...RAVENCLAW!"
@Keir MacGregor
Ravenclaw
Nebby didn't know what to think after she stepped off the train. She knew going in there would be expectations upon her. She knew her siblings would be watching and would report every detail to her father, even if she disappointed them. Although part of her didn't want to end up in the house, she wanted to be somewhere else where she could be her own.

The girl felt the nerves and gave a look to the girl whom she met on a dream. A girl who gave her a charming smile and she whispered. "You'll be fine, Nebula." the girl smiled. When they got into the great hall, Nebula looked around and saw her siblings faces. She knew they'd be watching everything and that it would be tricky, but perhaps the sorting hat knew.

It's what everyone said after all.

When they got up she sighed, and watched as everyone went up. Thinking about where she would end up and it certainly didn't take long for her name to be called. When she heard the girl sighed, walking up she watched her siblings as she took a seat. The hat came on her and she closed her eyes.

Saying to herself, "Please put me somewhere I can make a name for myself. And not be connected to the rest of the Blacks" she sighed.

Top house pick: Hufflepuff
Second house pick: Slytherin

Honestly I am not sure where she'll go.
"I think you'll do just fine in ...GRYFFINDOR!"
@Nebula Black
Gryffindor
Astra's sorting was different she knew that, for one she was doing it in the middle of the year, it was almost time for Christmas break and after much talking with the teachers they had decided to allow her to catch up in her free time and take classes with the rest of the already started first years.

Man....it was difficult, they had explained the sorting ceremony to her, told her about each house and their values even introduced her to some kids from each house so she would feel welcomed no matter where she was placed. But when a blank slate is judged based on a personality that doesn't yet exist...well, where do you put it?

Astra was too walk to the little stool in the middle of the headmaster's office, of course, she wasn't doing this in the normal place, She was still a bit sick, so as she walked she had a little coughing fit and the professor asked her if she was okay. Replying and telling them not to worry she continued onwards.

She was nervous, what if she was rejected, most kids had some idea what house they wanted but Astra had none, she couldn't tell if she belonged in Ravenclaw, where she was to be studious and willing to learn everything, of course when one knew nothing about themself one was curious to learn more about themself, and the world they had been thrust into.

Did she belong in Hufflepuff? With the loyal and kind, of course she already felt loyal to Hogwarts, these people took her in when she knew nothing about herself or where she came from...The Girl Born from the Storm, she had heard some kids whispering that name in the halls. But was she kind enough to belong there?

Maybe Slytherin, she was determined and smart enough, how many times had she already snuck out of the hospital wing to go explore and try and find out about herself more. She met the kids in that house and they all seemed very....determined and cunning, but was she that cunning?

Finally, Gryffindor, The house of the brave...some people were calling her brave...saying she walked through a storm to get here, taking a lighting strike to herself to make it to Hogwarts...but..was it truly brave when she didn't remember it? She only remembered waking up in Hogwarts, a million people asking her a million questions.

Where did she belong? She was a blank slate, an unknown...did she even fit into one of their little boxes..she felt...alone lost and confused. She just wanted to know who she was, all she knew was her name and even than...it felt wrong, the name Astra felt wrong, misshapen, she didn't know why but she just felt...uncomplete like a part of her was missing.

Would this hate be able to sort her even if she was not even sure of who she was?

Top house pick: Uh Hufflepuff? idk man
Second house pick: Ravenclaw? Gryffindor? Idk????
The Sorting Hat contemplated for a while. For the first time in a while, this child felt like an enigma. No, no, she probably couldn't handle the rowdiness of Gryffindor. The competitive natures of Ravenclaw and Slytherin could be a bit much for her too. There was only one option left.
"...HUFFLEPUFF!"
@Astra Montgomery
Hufflepuff
Lucy had in many words been ready to say the least for whatever house she got placed. The girl knew her parents had expectations and that the bulk of her family ended up in Gryffindor. So she felt the need to be placed there yet she wanted the hat to decide her fate, maybe being in Slytherin or Ravenclaw would show their family something.

When she heard her name called the witch looked ahead and she smirked. Now was the time to show them just what she was capable of and how it would all end up going. Going up the witch took a seat. As the hat was placed on her head she looked upon the audience and could spot her family members.

"Mr. Hat I'm leaving my fate in your hands and I hope you can place me someplace where I be the best and also be loyal to my family." she thought hoping the hat did justice.

Top house pick: Slytherin
Second house pick: Gryffindor or Ravenclaw

I'll let you be the judge!
"You're very ambitious for a Weasley. Luckily, you'll have company. ....SLYTHERIN!"
@Lucy Weasley
Slytherin
Meredith was waiting with the other kids there to be sorted. The girl was bit worried about which house she would be in. She had no clue where she fits in really. Then again it wouldn't matter that much to the girl. When she heard her name called out then she walked over the stool and took a seat there. She smiled when the hat was placed on her hear. The girl tried to not think about that many things. She seemed to think about adventures and pranks she could do here. Also, she thought about who could be her friends and who could become her enemies awhile she looked at the people who sat around the tables. She wanted to fit in somewhere. She wanted to be surrounded by people who could accept her as who she is.

Top house pick: Ravenclaw?
Second house pick: Gryffindor? (Even if I have them too many)
"You have the mind and the drive, but this house is where you will find your greatest friends reside!

... GRYFFINDOR!"
@Meredith Park
Gryffindor
Niall was annoyed that this was all for the sake of others' entertainment. Most of them weren't even watching - they were just whispering to one another. He didn't really feel nervous, he just didn't want something to happen and then have everyone pay attention. Like a trip over a loose floor beam.

He didn't know much about Hogwarts houses, but he thought about where he'd fit best. Obviously it would be a house where he could find people that weren't goofy, and gawky, or geeky. He wanted a house where the most popular students were, so he'd be more likely to get into that crowd. The last thing he wanted was to get bullied again, then endure seven years of it. He had to quickly work his way up the food chain - become someone people were intimidated by, and not the other way around.

For once.

Top house pick: Slytherin????
Second house pick: Gryffindor????
"I think you'll find yourself in ...GRYFFINDOR!"
Gryffindor
@Niall Maguire
Page 1 of 2 • 1, 2
---
Permissions in this forum:

You cannot reply to topics in this forum