current time
Apr. 2021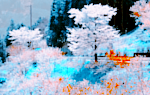 staff
Admin Xaria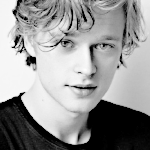 Admin Violet
Who is online?
In total there are
5
users online :: 0 Registered, 0 Hidden and 5 Guests
None
Most users ever online was
139
on Wed Jul 03, 2019 9:12 am
Credits
Skin & graphics made by Xaria. The Harry Potter franchise belongs to J.K. Rowling. All original characters belong to the respective user that made them along with their posts. No copyright infringement intended.
It was the time of year Camille always looked forward to: the start of term! Oh, she was so excited to see all her children's faces again and meet the new children who'd be at Hogwarts for the next eight years. She had to make sure the Great Hall was done up in all of the house colors to stimulate a welcoming, thrilling environment for everyone.

Camille watched from the podium happily as all the first years were brought in for their sorting; the upperclassmen were already chatting for however long. The sorting quickly passed by, and it was time to welcome everyone back.

"Good evening, students!" she greeted with a huge smile on her face. It was rare when Camille wasn't smiling to boost everyone's moods. "I'm so elated to welcome you all back for yet another great year of school! For our newest students, welcome to Hogwarts! You all have been sorted into your houses, and your professors and I are so excited to start seeing your journey through these halls!" Her voice boomed with excitement and pure joy at what was usually seen ambivalently by most students.

Camille clapped. "The house elves have prepared a very delicious feast for everyone in these halls, but before we eat, I have to address the boring stuff! Remember, certain pranking devices are prohibited, no drugs or alcohol, don't go into the Forbidden Forest unsupervised, and you can only enter Hogsmeade as a third year with your guardians' permission. Let's eat!"

Carina leaned against the wooden table as professor Volcain gave her big cheesy welcome back speech. She could feel the eyes of a few of her fellow peers on her and rolled her eyes. Sure, she survived a blood curse but that didnt give anyone a reason to gawk her like some stupid animal at the zoo.
At the Ravenclaw table, Rosemary felt odd. The summer holidays had gone by too quickly and now she was back in Hogwarts. Why was time getting faster with each year? Aging, even if she was still very young, was strange.

"How was your break?" she asked turning to a housemate. "I participated in a lot of protests! It was productive!"
He finally had a job his mother wouldn't berate him for, so that was cool. It was surreal though; he had graduated from this castle about ten years ago and here he was in these very walls as a professor now Sure, it was smart that Reed got a degree in teaching as a backup, but now he was stuck having no idea what he was doing now that he was in such a professional role.

Watching the students socialize, he felt a sense of nostalgia. Who knows? Maybe he can try and inspire them. That'd be a real accomplishment for the books.
Alayna was glad to be back at Hogwarts. After her father sent her away, she ached to return to the halls of her home away from home. She sat at the Gryffindor table surrounded by her classmates and enjoyed the amazing feast. Her eyes ventured to the slytherin table where she saw her best friend, but the lack of her brothers presence still hurt. She missed him. He was getting father's treatment now, being sent away.
Mackenzie watched her surrounding area as she pi led at the plate in front of her. She was used to no one really talking to her, but for the first time she hoped it kept up. She didnt need people asking about her summer.
Ashton sat at the slytherin table eyeing the girls that walked by. He would send a few of them winks and watch them giggle and swoon over him. It was his favorite way to pass time. He especially liked the way it made the Hufflepuffs squirm and blush before they would rush away.
James had heard rumors about there being a new music professor, and he was curious as to how competent this new professor might be.

When was something interesting going to happen? He needed some excitement.

Frustration filled Kenzi as she arrived back at school, grounding her back to the world that she thankfully had escaped for the summer with her then girlfriend. The summer was magical, capped off by Kenzi asking Discordia a very important question, to which, Discordia had said.
With that, Kenzi walked into the great hall, her fiance on her arm, making her way towards the Ravenclaw table with a goofy smile on her face.
@Discordia Lestrange
The past summer was one of the best Discordia has had in a long time; instead of the typical monotony from the usual Lestrange madness, she was able to be in different environments. She also couldn't have predicted that she would wind up engaged.
"I must say, the Great Hall looks the same as always."
There's the monotony she was forced to return to.
@Kenzi Mikeal

Jonathan sat at the professor's table and watched the students mingle amongst eachother as he ate. It was good to see the young folk getting along. It reminded him of his time at Hogwarts and he revelled in the memories it brought back. He turned to the professor beside him and smiled, "Feels good to be back, doesnt it?"
He had sat and listened to Professor Voclain speak, and it was like any other year. Clarke was just happy to eat and when the food came he took some bites, and tried to hope no one would talk. Even if he had wanted to have fun or something. Although he needed to be careful.



what if my youth could come back
---
Permissions in this forum:

You cannot reply to topics in this forum