current time
Apr. 2021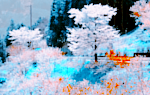 staff
Admin Xaria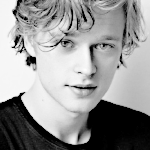 Admin Violet
Who is online?
In total there are
4
users online :: 0 Registered, 0 Hidden and 4 Guests
None
Most users ever online was
139
on Wed Jul 03, 2019 9:12 am
Credits
Skin & graphics made by Xaria. The Harry Potter franchise belongs to J.K. Rowling. All original characters belong to the respective user that made them along with their posts. No copyright infringement intended.
Christmas at the Lestranges... lots of women, lots of drink, lots of surprises. Deimos had his favourites of the harem, and they enjoyed doting on him as well. They were the types that laughed at his ridiculous jokes, admired how well he was doing for himself, and said that he'd make his Father proud.

Of course, lots of women also meant a lot of siblings were attending the bash; and there were few that he got on with. Some were merely tolerable, and then there was Chaos... would he even show up? He was sure even his own Mother didn't want him there. Oh - that was a point - where was she? Chaos's Mother was very beautiful, after all... he was sure they had had a 'moment' together. Then again, Deimos's idea of a 'moment' is simply being around a woman in private for longer than five minutes.

He grabbed some champagne off the table and lent back against it, anticipating some kind of present giving would happen soon.


The first Christmas where Discordia would have her fiancee tag along. It was surreal to be the child who had gotten engaged first, but she felt as if it showed her
maturity
. She did admire her dear brother's, Deimos, commitment to gluttony, but he lacked the maturity for a productive life.
Lestrange Christmases were always an
event
. Part of her desired for Chaos to attend so, as a gift to the family, she could finally reform him with a lobotomy done by whatever sharp, pointy object she could get her hands on.
"Dear fiancee, you'll fit right in."
@Kenzi Mikeal

While Kenzi wasn't truly thrilled at the off of spending the holidays with Discordia's family, that was much more because she feared conflict with them. Kenzi was well aware of the Lestrange legacy, and while she was happy that Discordia had at least partially been pulled away from that cliff, she knew that other members of the family had certainly bought into the hype.
Kenzi made sure she was prepared, gift for Discordia in hand, as well as her personal pistol hidden in the waistband of her skirt, safety on so that she didn't accidentally hurt herself. When she arrived at the proper destination, Discordia was already there, and proceeded to drag her into the main room of the event. Hearing her fiance's comment, Kenzi could only reply, "I hope you're right dear."
@Discordia Lestrange
He knocked back the champagne as if it were water, and thought about going off to one of the bedrooms to do a line or two. Surely it wasn't
that
dire, not yet.
Speaking of drugs, Discordia vaguely drifted into the mix and looked as though she was genuinely pleased to be there. There was this little turquoise dye job chick who followed suit; looking like she belonged in storm drains with the werewolves, yes, but there was something quite sexy about that. This was Discordia's lesbian squeeze.
Picking up another flute, he drifted over to them.
"She's pretty cute."
Said Deimos, smirking as he eyed up Kenzi.
"Thought all you lesbians were like shaved head and bad tattoos. Nice taste, 'Cordia."
He sipped his drink, and nudged his sister aside a little. So he was standing right in front of Kenzi.
"So. You wanna see her bedroom, or do you wanna see mine?"
He leered at her.
@Kenzi Mikeal
@Discordia Lestrange
---
Permissions in this forum:

You cannot reply to topics in this forum