current time
Mar. 2021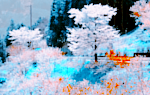 staff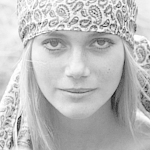 Admin Xaria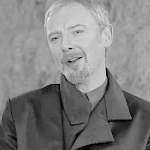 Admin Violet
Who is online?
In total there are
9
users online :: 0 Registered, 0 Hidden and 9 Guests
None
Most users ever online was
139
on Wed Jul 03, 2019 9:12 am
Credits
Skin & graphics made by Xaria. The Harry Potter franchise belongs to J.K. Rowling. All original characters belong to the respective user that made them along with their posts. No copyright infringement intended.
It had been a few weeks since Louis had woken up in the Shrieking Shack, no longer alive but in a state of drifting afterlife. He had already worked out that he could go beyond the shack itself, but whenever he tried to go further afield he got an overwhelming feeling of dread. Invisible shackles tethered him to the ground, and he could go no further. So, he supposed, he should make a note of where he could and couldn't go.

At the moment though, he was in the shack. Rumours had travelled, and after Cernunnos and James had seen him, his family may know of his situation now.

Louis drifted in the room where he had awoken, glancing at the floors and trying to discern why he appeared here in particular. It's all he had to do, really.
Carina had heard whispers of people seeing louis at the shrieking shack and she had to know if any of it was real. Was he really there? She entered the shack and felt a chill go through her body as she picked up on a very familiar aura, "Lou bear?" She looked around hoping for any sign of him, anything. She sighed and leaned against the wall shaking her head, "Louis, are you here?"
@Louis Weasley
He heard her voice from several floors below. Part of him just wanted to not show himself to her: the fact that he was a ghost may frighten her. But still... she probably already knew. Sooner or later they would have to speak to one another.

Slowly, he descended through floorboards and ceilings and arrived on the ground floor, and saw her. Quite suddenly he felt a grip of agony go through him, a strong feeling of regret, as he floated down onto a chair and pretended to sit on it cross-legged.

"I'm here." He whispered.
Carina spun around when she heard his voice behind her and stared at him for a moment, "So it's true. All the rumors... how?" She didnt understand any of it. But she did understand he was right there in front of her, well in a phantasmic sort of way. She took a few steps closer to him and sighed, "I dont know what to say... I miss you. So much."

@"Lpuis Weasley"
Louis smiled at her brightly. It was good to see that she was doing okay... perhaps she'd lost a little weight, but she looked, in all honesty, beautiful.

"Well, you can come and see me now, whenever you like."

He beamed.

"I... don't really know how it all works. The only thing I can think of is that I died here. I mean, in this shack. But no one knows how, and I can't remember anything..."

Carina felt the tears start to well up behind her eyes. she sniffled and wiped them away before they could start to fall, "There has to be something we can do. Something I can do to bring you back. some ancient magic or something." She pondered for a moment on an ancient dark magic that could be the answer, "Necromancy, perhaps. Seeing you is amazing. But I miss being able to hug you, and touch you."
@Louis Weasley
Louis blinked in bewilderment at what she was saying.

"Carina... no. I can't come back..."

The next smile he held was strained.

"I'm sorry. We just won't be able to do those things. I'm never going to be able to touch again..." He realised that the brutal reality was kinder. "But it's okay! Really, it's fine. I've got used to it." He smiled more positively that time.
Carina couldn't fight back the tears this time as she shook her head, "ok you might be used to it. But I'm not. I'm not used to not being able to hug you. Not being able to kiss you. You not being able to move my hair from my face like you always do... did... I'm not used to any of this, Loulou." She felt like her heart was breaking all over again and it was killing her inside. All she wanted to do was hold him. "I love you. So so much. You know that, right?"
@Louis Weasley
"Carina..."

It would be a bad idea, now, to admit that he had loved her. Perhaps it would be best if she didn't know that, so this would be somewhat easier?

"It will get easier, I promise it will. You're just not used to seeing me like this." He smiled weakly. Honestly, that was the best he could do. He'd even tried reaching for her hand, then forgot that his form wouldn't make contact. It was hard. It really was. He just didn't want her to suffer for it, though. "You know I've never been inside a book shop after hours at night, it's really quite peaceful."

Hard to grasp positives - but they were still positives. He gazed worryingly at her.
Carina sighed and bit at her bottom lip, "I guess so. I just dont see how it can get easier." She noticed the movement of his hand and reached out to try and hold his hand. She frowned when he moved his back and quickly crossed her arms over her chest, "I bet it is. I'll have to try it some time. Sneaking into the library or something along those lines." She moved her hair from her face and chewed at her lip again, "You rely dont remember anything? Dominique is on a vengeance hunt to find who did this to you. She is one determined girl."
@Louis Weasley
"Dominique? Ah bon..."

He turned his eyes to his lap. He sincerely hoped that Dominique would come to see him soon, then perhaps he could dissuade her of that pursuit. For her to get messed up in something that sounded particularly dangerous...

"I hope that my family hear the news of my... after-life... and come and visit soon," He said, and then looked up at her.

"The last thing I remember is hazy... I remember talking to James, but I can't really recall what it was. I saw James not long ago, he said that I-- that we had got into an argument..." He couldn't quite tell her the things James had accused him of. There was something off about it all.
Carina sighed and nodded her head, "she really hasnt been the same since." When he expressed his hope of his family learning of his existence, she nodded once again, "I'll male sure to tell her. I promise." She wrinkled her nose at the mention if James. She never really liked him, he was always a bit snobby and snarky in her opinion, "An argument about what?"
@Louis Weasley
---
Permissions in this forum:

You cannot reply to topics in this forum