current time
Apr. 2021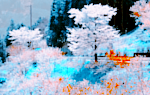 staff
Admin Xaria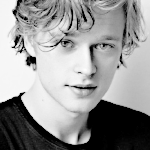 Admin Violet
Who is online?
In total there are
4
users online :: 0 Registered, 0 Hidden and 4 Guests
None
Most users ever online was
139
on Wed Jul 03, 2019 9:12 am
Credits
Skin & graphics made by Xaria. The Harry Potter franchise belongs to J.K. Rowling. All original characters belong to the respective user that made them along with their posts. No copyright infringement intended.
Page 1 of 2 • 1, 2
James had finished his first major promotion event as a recording artist; it was surreal having so many fans with only two songs. He had been ushered away from the crowd and sneaked into the outskirts to take a stress smoke. This was something he needed to get used to. Lighting up a cigarette, James leaned against a building and shuffled through his pockets to put his wedding ring back on. Fame was weird.
@Louis Weasley

It was good that he didn't have to stay in the Shack: a few days after his encounter with Cernu and he had the confidence to go further afield.

Louis drifted out a little from the outer wall of a building. It was a bookshop, and he'd felt like drifting around there a bit after its closure. Now he had seen James, and was very hesitant to approach him at first. He went back inside the wall. If what Cernu said was right... he and James had had a fight.

But, he thought, he couldn't just avoid him. Eventually he would know about his ethereal self anyway. Maybe he already knew.

Louis drifted out, and hovered in front of him. "Hello, James." He said quietly.
What the hell? He didn't even take something strong. What was the auditory hallucination for? James looked around him only to see...
What the hell?
"Is my cigarette laced or am I going crazy?"
That could not be Louis' ghost. It couldn't be.
@Louis Weasley

"Neither. I'm really here, I'm just a ghost now."

He smiled at him. The Louis smile. Not even a hallucination could imitate that... probably.

"It's... really good to see you."

It was. For the first time since becoming a ghost, he felt a little choked. He really was talking to James... he really could see his family again...
James was having extremely mixed feelings, but he was unable to forget the fight.
"Did you know our relatives think I might've played a role in your demise? Bollocks, ain't it?"
@Louis Weasley

More than a little surprised about that news, Louis drifted next to him; standing 'against' the wall as he was. He was looking at him in half perplexity, half concern.

"I wonder why they would think that," He speculated quietly. If this fight actually happened, did that mean it wasn't just a simple disagreement? He didn't really know what to think. What did they have to disagree about anyway? "No - I mean - why on earth would they think that? Are you certain that's the case? It wasn't just people being upset and things getting out of hand?"
"You don't remember? Want to know what I remember? You telling all of our cousins that I couldn't be trusted. Why? Because I had a mind of my own and couldn't help who I fell in love with."
Did dying somehow wipe out his short-term memory or something?
@Louis Weasley

He knew that James wasn't lying, but at the same time it didn't sound like him at all. Desperately he tried to think back, but all he could remember was it being early October. He remembered everything being quite normal, other than the situation of the Ministry laws.

"But... why would I say that? That doesn't sound like me..."
He genuinely didn't remember. Why was that?
"Because I decided to learn some parts of the dark arts in the event of needing to use them. You were acting as if I committed a crime against humanity."
@Louis Weasley

"I'm sorry..."

As he struggled to remember, he had a strange sensation flare dully inside of his mind. It disappeared as quickly as it came, but he recalled a feeling rather good. Like he was walking on clouds. He gathered that wasn't a living memory, and more an experience after death. But when why was he associating this feeling with James?

"So, you did it then? Learn the dark arts, I mean?"
"You seriously don't remember what happened? You realize just about everyone in our family, except for Al of course, and maybe a few others, avoid me now? Because of what you told them?"
James nodded.
@Louis Weasley

"What... did I tell them?"
"That I had basically ideologically betrayed the family and that I couldn't be trusted."
@Louis Weasley

Louis knew he wasn't lying. Why would be make something like that up? But the blankness of his memory, as well as the uncharacteristic accusations, lead him to believe that something was amiss.

"It just... doesn't sound like me, James."

He turned his head away from him briefly, and drifted away from the wall.

"There's something very strange about it all. And about my death as well. I remember Nearly Headless Nick saying how he recalled his death. So why can't I?"
"Also, because of what you've told them, they think I played a role in our aunt's death."
James wasn't going to elaborate on that, if he could help it, as he didn't want to stir the pot further.
"I genuinely have no idea, but I'll let you in on a little something I heard."
Was he unintentionally being a double agent?
@Louis Weasley

Something like tears came to the corner of his eyes, and fell down his cheeks. He didn't 'feel' tears as he felt them in life. It was just a feeling of remorse, and regret, that he could have done something like that. He may have been partially see-through, but with his back turned; James wouldn't see right through his head. He didn't want to face him right now.

"What did you hear?" He asked, quietly.




"Hmm. James, that idea must have come from somewhere."

He could tell that he and James were not the same as they used to be. They had a good friendship, as well as being cousins, despite their differences. He stopped crying, and the tears immediately melted away.

"I suppose you must hate me now."
He took a drag of his cigarette before shrugging.
"I'm just upset..."
@Louis Weasley

He didn't know what to say. Honestly, it just all sounded very strange. What was this about him having a role to play in the death of Hermione? What was going on?

"Perhaps if you just try to explain to them of your innocence... I can't imagine all of our family is too stubborn to listen to you. What about Fred? He would support you."
"Fred loathes me. In fact, when I was still just Harry's son, our relatives have decided to ignore me and not acknowledge my existence if we're in the same place."
@Louis Weasley

"James..."

It was like he had given up about it all.

"It's important that you're listened to." He didn't like the idea of his family turning against one another, particularly over deaths. They should be brought together, and stick up for one another. "It sounds to me like something has seriously been lost in translation. Do you want me to talk to them about it? Why are they so convinced you're guilty anyway? It just doesn't make any sense to me. You wouldn't do that."
Shrugging, James responded,
"It's up to you, but you know how afraid and stubborn our family is."
This was definitely the Louis he knew.
@Louis Weasley

Page 1 of 2 • 1, 2
---
Permissions in this forum:

You cannot reply to topics in this forum