current time
Apr. 2021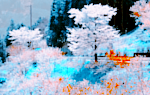 staff
Admin Xaria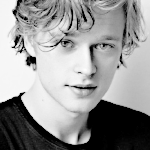 Admin Violet
Who is online?
In total there are
4
users online :: 0 Registered, 0 Hidden and 4 Guests
None
Most users ever online was
139
on Wed Jul 03, 2019 9:12 am
Credits
Skin & graphics made by Xaria. The Harry Potter franchise belongs to J.K. Rowling. All original characters belong to the respective user that made them along with their posts. No copyright infringement intended.
Page 1 of 2 • 1, 2
The office was very quiet that day. Ravi's brows contracted slightly, as the front desk wasn't even being manned. He hadn't received much contact from the label over the past few days, and he had actually made an effort to come to the damn place now. Was it a national holiday or something? Where was everyone?

Just when he thought about giving up, he heard a sudden round of applause thunder from above. Pulling a funny expression, he went to the stairs and took them to level one. When he arrived in the corridor, he saw a mass of people gathered around a recording room. We're talking mass: it was literally everyone in the business clustered there. They seemed to be watching what was going on inside of there, so Ravi approached, feeling like he wasn't going to enjoy what he saw...

A boy was in the recording studio. Ravi peered over the many heads to see if he could see anything. "What's going on?" He asked, and one of the women jolted. They explained that it was James Peverell, the newest talent.

A short while after that, everyone seemed to take five. The crowd dispersed, and one of the producers told James to get some refreshment. Ravi watched from outside, like a lonely London orphan watching a family eat goose on Christmas Day. So that was him...

His brow furrowed.
James had been in the studio working on some demos that could appear on his debut record; it felt awfully surreal to be in a position he had dreamed of for so long. It was nearing break time, and James had been blissfully unaware of all the people who were watching him. Thank goodness it was soundproof in some way...
There it was! Break time! His voice was getting a bit hoarse. He wasn't exactly acclimated to doing multiple takes in a professional studio yet. Taking off the headphones, James set them aside as he went out of the recording room to find something to drink and a bathroom.
"What are ya looking at?"
@Ravi Rana

Wow... so, he was rude. And clearly didn't know his place. Did he not know who he was? Ravi felt the storm of anger start to rise into his chest.

But no - he had to stay professional. However unprofessional Potter seemed to be. Yeah - he knew he was James Potter.

"I was just here to see the rookie have his first session," Said Ravi conversationally. "How do you think it went? It's usually pretty intimidating the first time 'round."
"I wouldn't say that this was my first session, but it's one of my first major ones."
James shrugged hoping that he wouldn't need to take a piss along the side of a wall; he was better than that.
"It's been really fascinating to see all the equipment and be better familiarized with the whole process!"
@Ravi Rana

It wasn't? Why didn't anyone tell him anything? Was this really the reason why he was being left hanging by the label recently? The anger simmered. He looked irritated. He crossed his arms over his chest defensively, and tried hard to look calm. But his feet were not keeping still, and he stepped about on the spot like someone gearing up for a fight.

"Yeah, well, just remember to fall on your feet and not your head." That sounded a little bitter. Did James notice? "When I first started I was pretty tired all the time, but you've still got to have your A-Game. Just don't do anything stupid like start drinking too much caffeine."
What was this dude's deal? He didn't follow pop music much, sure, but seriously, did this guy have a huge rod up his ass?
"I've had to cut down on my pot usage some, but that's about it."
James seriously needed to find a bathroom.
"And you are..?"
@Ravi Rana

Pot usage? Seriously? That made him feel a little smug, and it showed on the surface. As far as Ravi was concerned, drug use was an impairment. But, as a non-drug-user, he didn't really know too much about it.

Then he asked who he was. Ravi actually laughed a little, knowing he couldn't be serious.

"Very funny." After a short pause, he realised he was serious. "I'm Ravi Rana." He nodded his head slightly, to the framed photographs outside the recording studio of him on stage. The studio liked to showcase their talent, and Ravi liked to think he had quite the 'wall presence' around there. "Bit tired already?" He asked, laughing.
He shook his head.
"Doesn't ring a bell, sorry. I've been listening to a lot of Strawberry Alarm Clock lately. I'm not your target audience."
James wasn't remotely tired.
"No, not at all."
@Ravi Rana

This guy...

He felt his teeth gritting together. So no one had even mentioned him to James? He was beginning to feel as though he needed a good, long talk with his agent.

"I thought you'd be clued up about the label you've been signed to," He muttered, jerking his eyebrows a bit. "So your name is Peverell now?"
He shrugged.
"Yeah... Why are you asking?"
@Ravi Rana

"Why did you change your name is what I'm asking."
"I got married and wanted an identity not known for being somebody's son."
@Ravi Rana

"Oh. Congratulations."

There was about as much meaning behind that sentiment than there was his song lyrics.

"I expect the fact that you're... who you are, will be a boost for your popularity." He didn't just expect, this was inevitable. "Perhaps we should have some fun in the studio after your session today. If you feel up to a challenge."

It wasn't like him to be this rude, but he was hurt. He felt kind of betrayed.
"Thanks."
He still didn't get this guy's deal.
"Well, what kind of music do ya make?"
@Ravi Rana

"I'm a pop singer."

It felt strange having to say this.

"I'm not asking to jam with you. I'm saying we put our voices together, and see if we can pull an even bigger crowd around the studio." He smiled a little. Just a little.

"Not really. I have meetings with writers who take my ideas and make something that suits my voice."

In other words... no. No, he didn't write his own music. He had tried several times before, and his ideas had been 'considered' but never really made it to fruition.

"Do you?" He asked, sounding a little nervous.
He raised an eyebrow. Personally, James knew that his own image would have some degree of being manufactured to it, but he didn't expect for entire careers to be a complete illusion.
"Do you even get credited?"
He nodded.
@Ravi Rana

"I suppose you're quite new to the industry."

He sounded like he didn't have a clue.

"Of course I'm credited - I'm the singer."

This conversation was strange.


Ravi opened his mouth a little, then closed it again.

"My agent can answer those kinds of boring questions, if you're really interested."

Tsh.


"Do you write music then if not the lyrics?"
Wow, this guy was a shell.
@Ravi Rana

"I'm a singer, not a musician."

Was he deaf?

And, he really had no idea how this industry worked.
"Just a singer then? Do you even mean the words you sing? Or are you just a puppet?"
@Ravi Rana

His brow contracted. There has been criticisms about him in the past: that was the media for you. But he'd never been directly shamed by someone like this. Of course there were nutters: people who were envious and chucked dung bombs at him and things, but that was almost easier to deal with than this was.

Now, he felt very alone.

And very attacked.

"Listen. Maybe we should just keep to what we do, be professional about it and accept that there may be some differences in our work." Because right now... he wanted to get as far away as possible from him. He was a bit of a dick. "The producer probably wants you back soon."
Page 1 of 2 • 1, 2
---
Permissions in this forum:

You cannot reply to topics in this forum