current time
Apr. 2021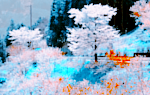 staff
Admin Xaria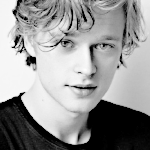 Admin Violet
Who is online?
In total there are
5
users online :: 0 Registered, 0 Hidden and 5 Guests
None
Most users ever online was
139
on Wed Jul 03, 2019 9:12 am
Credits
Skin & graphics made by Xaria. The Harry Potter franchise belongs to J.K. Rowling. All original characters belong to the respective user that made them along with their posts. No copyright infringement intended.
Harrison was craving some normalcy following the tranquil vacation he had with Indigo. He couldn't always stay at his place and reminiscence; for some reason, he was genuinely surprised, and disheartened, that there was still a lack of order among Britain. A part of him was wishing to have spent longer on Bora Bora, but he couldn't run away from his responsibilities.

Sitting at the bar, Harrison was downing the strongest drink the bartenders were able to make. The world was changing too much for his liking.

He wanted to get his roller skates on tonight! Against all odds, he was quite decent at keeping his balance and had a sense of groove. Yes - he knew what groove was.

But first to the bar. He wasn't really a drinker, but every now and then he liked to have something ridiculously over decorated with umbrellas, straws and streamers. So he ordered something with umbrellas, straws and streamers. He turned his eyes stage right, and almost choked in surprise.

"Jetson! What a coincidence! You're looking... weathered."

He smiled pleasantly at the ex-auror. Yes ex auror. Very nice to hear inside his head.
Raising an eyebrow, Harrison glanced at the corner of his eye. Hm.
"I must say, weathered is quite the choice of words given your silver hairs."
Having retired, he was losing his
filter
.
"Let's just say I was wishing I could be back in Bora Bora..."
Those few weeks were some of the best in his life.
@Lochlan Riddle

He laughed loudly. Harrison always seemed to be a bit sensitive about his looks, despite the fact that they were immaculate for... however old he was.

"Thanks for noticing, I grew them myself." He winked at him. "Ah - so that's where you've been hiding! Jetsy, you're missing half the fun!" He patted his shoulder in an overly friendly sort of way. They weren't exactly chums. It was nice to tease him a bit though.

"So now you're back, you're going to sulk some more? It's not a good look for you!"
Resist the urges. Manage the urges. Harrison took a few deep breaths.
"I'm too old for that kind of fun. I plan on enjoying my retirement. My job was made obsolete, so what was the point?""Actually, I plan on spending time with my boyfriend later. I just needed some sense of normalcy to get me re-acclimated to Britain's climate."
@Lochlan Riddle

"You're a poor liar. You miss the action don't you? The rush..."

His devil-on-the-shoulder act was complimented with a devilish grin.

"That sounds great, really it does, but I would feel bad if I let you go without first giving you something to get excited about." Lochlan grinned, and slurped loudly through the straw of his flamboyant cocktail.
He wasn't liking the sound of this; Harrison gripped onto his wand holster trying to resist his instincts.
@Lochlan Riddle

Lochlan eyed his actions closely, and relished in what he was saying.

"See... I knew you were still craving the action."

He smiled.

"I've got some friends here with me. Sorry that I forgot to mention, and that I haven't introduced you." He pretended to look shyly guilty. "Anyway - this is the fun part. They're ready on a signal. I'm sure you won't be able to save everyone once it begins. Maybe you'll try. Can you track them down maybe, amongst everyone else? You could sniff out a dark wizard once upon a time, I'm sure your scent hasn't deteriorated too much..."

This was so fun.
"Fuck you..."
No hand have better been laid on Indigo or it wasn't going to be pretty.
Harrison pulled out his wand and muttered something he never thought he would use.
"Crucio!"
@Lochlan Riddle

He nodded, and raised his glass to him. Just when he put the straw to his lips, however, the glass slipped from his hands. It shattered on the floor.

Onlookers, barkeeps, people in the vicinity were moving away from them. They'd heard the curse, and there was alarm mixed with uncertainty in the air.

Lochlan kept his mouth shut firmly as the curse sent the blood in his veins to boil. Jetson really meant that curse. The glass that had shattered on the bar was shimmering at his feet, and he watched his reflection in the shards. He was noticeably shaking. His eyes were turning blood shot. Then, as the curse subsided, he managed to choke out a derisive sort of laugh.

"Hah... wow. That really hurt." He rubbed his neck. "A curious reaction. Extraordinary. I was a little naive, I think, I really didn't think you had it in you!"
Harrison didn't realize that he was capable of
that
.
"What do you have planned?"
@Lochlan Riddle

Lochlan pouted at him and adopted a sort of baby voice.

"Fweeling a twinge of regwet?"

He tapped him on the cheek, with his hand.

"Cheer up. I wasn't being serious. Not this time." His eyes curled in mirth. "I was just testing you. It's good to know that a former law enforcement veteran is capable of doing everything he stood against for the past... however many years." Lochlan positively beamed.


Harrison didn't respond. He was simply fueled. What was the point to all of this?
He wasn't going to admit to anything.
"You have no idea..."
@Lochlan Riddle

"Ooh... I felt a slight twinge there."

He stood up, and turned as though he was going to leave.

"Just one thing, though."

He turned and looked over his shoulder, but not directly into his eyes. The mirth of his face had fallen and was replaced with something like contempt.

"When the time comes, if you stand against me... I will take from you everything you hold dear. More and more come to our side. Soon the entirety of Hogwarts shall be my sons and daughters, and they will be loyal to me, or they will perish." He smiled and looked at him now. "It's quite simple, really, when you think about it. Ciao for now, old timer."

He winked, and then proceeded to leave.
Once Lochlan left, Harrison turned to the bartender to ask for another drink. How was he going to handle this?

---
Permissions in this forum:

You cannot reply to topics in this forum