current time
Apr. 2021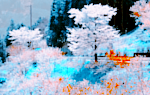 staff
Admin Xaria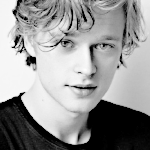 Admin Violet
Who is online?
In total there are
8
users online :: 0 Registered, 0 Hidden and 8 Guests
None
Most users ever online was
139
on Wed Jul 03, 2019 9:12 am
Credits
Skin & graphics made by Xaria. The Harry Potter franchise belongs to J.K. Rowling. All original characters belong to the respective user that made them along with their posts. No copyright infringement intended.
Page 1 of 2 • 1, 2
Married life turned out to be a lot more mundane than James had imagined it to be, but he didn't have any regrets. Sure, he might've alienated himself from his blood family, but that just meant it was being revealed to him who wasn't meant to be in his life. He was also gearing up to launch his professional career which had too many emotions attached to it. Might as well enjoy the delusion of privacy while he could.

James decided to spend one of the last of those moments in Knockturn's record store to look for some more music to listen to. He was honestly getting tired of the same psychedelic bands. Flipping through some records, he waited for one to catch his eye.

Indigo didn't know whether he should be in Knockturn Alley without a chaperone. Then again, he supposed, the state of the wizarding world at the moment; no where was particularly safe. He was a little naive as well. Having spent several weeks on holiday at a gorgeous resort and now heavily tanned, he was still in high spirits and feeling he was still there.

He strutted into the record shop, and turned his eyes about loftily. Harrison was into music and things, he wanted to get him something.

His eyes fell onto James Potter. That was definitely James Potter. He'd never actually spoken to him before though. "So you like music, then?" He asked in a would-be friendly way. For Indigo, 'friendly' sounded more 'patronising'.
James turned over to the person near him.
"Um, yeah."
This guy really looked as if he wasn't in the right place.
"Are you sure you're in the right building..?"
@Indigo Macmillan

Indigo gave him a rather impertinent look.

"Of course I'm in the right building. I'm looking at music for purchasing. That's what you're doing, isn't it?" He asked impatiently. "It's not something I have much patience for if truth be told, but my boyfriend seems to have an attachment to it. I just don't really know what..."

He picked a record at random. "Never mind the-- oh God..." He slipped it back briskly, looking like he'd just swallowed lemon juice. Never mind the bollocks by the Sex Pistols, surely not.
"What does he like then?"
So, that posh bloke was there for his
boyfriend
. That explains everything.
"What got you so scandalized?"
@Indigo Macmillan

"I'm not getting him that one. I'm sure that Harrison's tastes goes beyond brainless toss-ins of swear words in song lyrics..."

Indigo sniffed haughtily.

"Well..." He said thoughtfully. "I can't remember what it's called. He mentions some of them. That's that song that he plays that goes: so da rara... lala... wonderfully, wonderfully pretty! Or something like that. Do you know what that is?"

The cure. For a moment, he had to think about what James was talking about.

"Right. That's it."

So... James knew a fair bit about music, indeed.

"Is there anything like that?"
He bit his lip trying to think.
"Siouxie and the Banshees are pretty popular. Bauhaus?"
@Indigo Macmillan

"The Banshees..." He curled his nose. "German? Hmm... I don't know. Perhaps it would be better if you pick something out."

Indigo seemed to just straight away assume that James was helping him now. He didn't have much thought about taking up his time.
"Well, do you know what he likes? And if he already owns the albums?"
@Indigo Macmillan

Too many questions irritated him. He didn't know these things! Although, thinking about it, wasn't Harrison a family friend of the Potters? Indigo schooled his sour expression.

"Well, you know Harrison Jetson, don't you? I heard he's a family friend. Perhaps you know better than I do. What is it called? Goth?"

Well, he was trying here.
He nodded.
"I just figured that since you're the one sleeping with him that you would've seen his collection."
@Indigo Macmillan

Indigo flushed in a combination of annoyance and embarrassment.

He couldn't really say that he wasn't interested in something Harrison was interested in. "Funnily enough, I don't have a photographic memory for such things."

He gave James a hopeless sort of look, and sighed. "Do you think you can help me here, or not? Don't worry about duplicates. If he has it already, it doesn't matter. It's just a gesture of... affection."

"Apart from the one already aforementioned?"

He was annoying! Albums, songs, music - what?! Wasn't there just a sort of... directory for these sorts of things?

"Hmm... actually. Crazy days or nights or something? Look, James, I don't know really. Maybe it would be better if I just closed my eyes and picked one out at this point."

Indigo's haughty eyes drew the length of him.

Then he sighed dramatically.

"Yes, I'd like you to help. Please. If you'd be so kind."
"Alright. So, he likes The Cure. Maybe you can gift him one of the original pressings? I don't know how long he's been a fan, but it's something worthy."
@Indigo Macmillan

"Original pressings? Hmm... all right. I like that idea."

He actually smiled.

"That sounds like something I should enquire about at the front desk. I expect they're kept somewhere away from grubby hands. Supposing this is some sort of collectable." He paused. "Not to say... your hands are grubby. They actually look quite nice. Do you get manicures?"


"Just look through the C's. They usually don't have them put away or on display unless they're very hard to find."
He sounded like he worked there or something.
"I don't. They were rather bloody a couple weeks ago when I started teaching myself how to play a bass."
@Indigo Macmillan

"Right... hmm."

He began going through the Cs, and grimaced a little at what he said.

"Oh." He shuddered at the thought. "So you're a musician. Your hands will never be particularly nice then, I suppose." Without warning he took James's hand, and looked closer. "Hmm. I'll get you something for that."

Then he realised the ring, and blinked at it.

"You're married already?" Well... that wasn't fair. Indigo was older than James. How come he was married before him?


James shrugged.
"Just part of the arts. If you don't get hurt by it, what's the point?""Uh, yeah... Eloped like last month."
@Indigo Macmillan

Indigo rolled his eyes, and released his hand; flapping his own dismissively.

"You're starting to sound like my brother."

Eloped?!

"But... why? Why elope?"

Page 1 of 2 • 1, 2
---
Permissions in this forum:

You cannot reply to topics in this forum