current time
Apr. 2021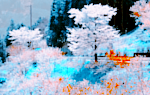 staff
Admin Xaria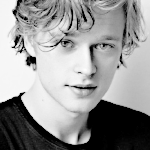 Admin Violet
Who is online?
In total there are
2
users online :: 0 Registered, 0 Hidden and 2 Guests :: 2 Bots
None
Most users ever online was
139
on Wed Jul 03, 2019 9:12 am
Credits
Skin & graphics made by Xaria. The Harry Potter franchise belongs to J.K. Rowling. All original characters belong to the respective user that made them along with their posts. No copyright infringement intended.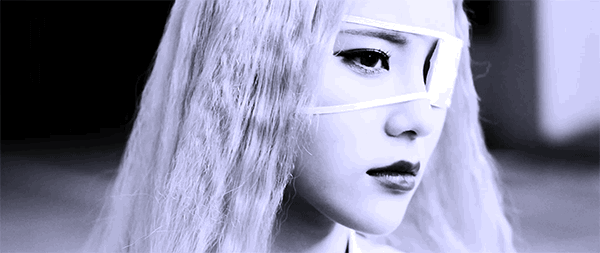 Name: Khione
Nicknames: N/A
Titles: Prinkipissa (Greek for princess)
Date of Birth: December 21
Age: 18
Blood Status: Pureblood
Hometown: Atlantis, Mediterranean Sea by Greece
Current Home: Atlantis, Mediterranean Sea by Greece
Nationality: Greek/Atlantian
School: N/A
Sexual Orientation: Pansexual
Wand: i don't think she has one lol
Hair Color: White
Hair Style: Long, down to derriere; loopies
Eye Color: Bright blue
Body Type: Slender
Height: 5'3
Other Distinguishing Features: N/A
Clothing Style: Whatever royalty wears, lots of blues and purples, moon symbolism;
mermaid tail
Khione would be described as rather traditional; she rarely strays from various customs, if ever, and is very accustomed to whatever expectations her parents had placed on her. She tends to hold herself regally; her mother had instilled in her to be rather poise and to show the general public that she has class. Due to her status in mermaid society, she makes sure to present herself in a well-mannered demeanor as to not be a disgrace to all of her kind. She would describe herself as an optimist as she always looks forward to the best no matter what situation she may find herself in. She's interested in following into her mother's footsteps and proving herself to be a strong woman. In her free time, however, she enjoys researching about the moon phases and astronomy. If somebody were to ask her what her strengths are, she'd consider hers to be her compassion, good listening skills, and her politeness. Despite such strengths, she can be too trusting due to always seeing the good in people along with being over-talkative and rather sensitive.
Father's Name: later
Age: idk
Blood Status/Species: Pureblood, Merman
Occupation: King
Status: Living
Mother's Name: later
Age: idk
Blood Status/Species: Pureblood, Mermaid
Occupation: Queen
Status: Living
Siblings
Sister's Name: Artemis
Age: 16
Blood Status/Species: Pureblood, Mermaid
Occupation: Princess
Status: Living
Sister's Name: Pandora
Age: 14
Blood Status/Species: Pureblood, Mermaid
Occupation: Princess
Status: Living
Brother's Name: Nereus
Age: 20
Blood Status/Species: Pureblood, Merman
Occupation: Prince
Status: Living
Half-Brother's Name: Kosmas Nóthos
Age: 23
Blood Status/Species: Unknown, Merman
Occupation: i dont think he has one lol
Status: Living
Children: N/A
Spouses/Partners: N/A
Pets: N/A
Other Key Members: N/A
Khione was born as the eldest daughter in the royal family following Nereus who's the prince. Technically, Kosmas came before the both of them, however, his illegitimacy voids him from any royal standing and isn't counted as part of the family despite it being obviously so. As with any merperson, she spent her first year on land alongside her mother to ensure she'll be strong enough to live in the ocean once she hit her first birthday. Her parents had given her the name Khione in order of her birth date, the winter solstice. For as long as she could remember, she had always been told that one day she'll be married just like her mother and father which excited her quite a bit. To teach her to be polite and get along with others as that would be needed if she were to ever get involved with lots of diplomatic situations, her parents often set up play dates between her and other children of nobility. Her mother found it necessary that she learned such skills and build connections as it would come to an advantage later in life.
As she got a little older, she began to face some high expectations from her parents to try to influence her younger sisters to be like her in nature. That didn't exactly work with Artemis as they found her to be rather influenced by Kosmas, who they didn't want any of their children to associate with much due to being what they'd call a bastard child. Due to her parents trusting her and Nereus well despite his secrets, they were often allowed to observe various meetings once they were nearing their teens to give them more insight on what it was like to be in their positions. She and her siblings were hired tutors to teach them what their peers would be but at a more advanced level. Their parents found it quite important for them to be educated, especially for times where they might not be able to enforce their rule as much by themselves. Khione often began to wonder what it'd be like to be an ordinary teenager rather than be a royal figure, but she later stopped think of such hypothetical situations as she was thankful to be born in the environment she was.now that she is an adult, she has decided to start her quest in trying to find somebody to settle down with and learn to be a queen just like her mother if something were to happen.
As they don't have a surname, many merfolk tend to refer to them as
vasilikí oikogéneia
which is Greek for royal family. They have had control over their part of the Mediterranean for over 6 centuries, which is quite impressive due to how royal families often switched around back in ancient times due to a lack of order. Not much is historically known about the bloodline other than when they had come into power. Although historical records can be contradicting depending on who authored them, it is to be believed that the family had earned power to the throne in the midst of a civil war.
---
Permissions in this forum:

You cannot reply to topics in this forum