current time
Apr. 2021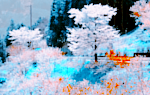 staff
Admin Xaria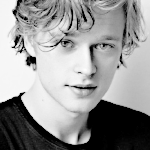 Admin Violet
Who is online?
In total there is
1
user online :: 0 Registered, 0 Hidden and 1 Guest :: 1 Bot
None
Most users ever online was
139
on Wed Jul 03, 2019 9:12 am
Credits
Skin & graphics made by Xaria. The Harry Potter franchise belongs to J.K. Rowling. All original characters belong to the respective user that made them along with their posts. No copyright infringement intended.
Alayna smiled as she stood in the entrance hall of Hogwarts. She was glad to be back. She had missed out in so much, having communications cut off. She couldn't wait to get caught up on everything that had happened while she had been away.
Theodore hadn't wanted her to return to Hogwarts, not initially. It was his wife who had wept and begged and shrieked that he had forced her children away from her. But with changes imminent at Hogwarts and the rest of the country, Theo decided it was time to allow Alayna's return.

He hadn't seen her yet, let alone inform her of his new teaching position at the school. While Daphne had smothered her with undeserved affection; Theo had made a point of locking himself in his private quarters and avoiding contact with her. He knew that Alayna would still be a disappointment to him. He doubted that her etiquette, manners or attitude would have improved.

But, as she stood in the entrance hall and he had just entered; it seemed they were forced to make contact once more.

"Alayna." He muttered, begrudgingly.

Alayna froze when she saw her father. She didnt know what to say or how to react. She simply lowered her head a bit, "Father" she then raised her head back up and looked at him. She hated feeling so awkward around someone that was meant to make her feel safe.
@Theodore nott
There was some improvement, he felt. At least she was looking at him. He moved to her, his mouth taut and pressed together.

For a moment he moved his gloved hand, as though to greet her properly, but it seemed he thought better of it. His hand went back stiffly to his side.

"Good. Your way of addressing me has certainly improved." That seemed like praise, but he didn't smile. "I will you through the remainder of your education here. The school has made some important changes, so I will be teaching here now."

Alayna frowned a bit when he said he was going to be teaching, "Wait, so you're going to be here all the time now?" She didnt want her dad lurking around the corridors of the school. She wanted her freedom from him.
@Theodore Nott
"Correct."

His steel cold stare bore into her.

"I will not stand for any more mistakes to be made, Alayna. If you are my daughter, you will act appropriately at all times. That means no more answering back to me, and doing as you are told from myself and the rest of the staff. Is that understood?"

Alayna whimpered softly as her father berated her. She simply nodded before finally gaining the courage to ask what she had wanted since she first got home, "When can I contact Dagger?" She had missed him and she didnt know if anything stood between them anymore. But she just missed him.

@"Theodore Nott:
Theodore sighed exasperatedly.

"That should not be your primary concern. I shall tell you when you have earned such... social endeavours. For now, you will keep to these walls. Any letters you wish to write will be addressed to your Mother. You have no reason to contact anyone else outside of Hogwarts at present."

He seemed unimpressed by her now. Why couldn't she just behave like he wanted?! Was it such a challenge? Where had he gone wrong with her?!

"I want to see him. This isnt fair." Alayna cried out at him. She hated this. She wanted to see Dagger. When he said she was confined to the castle she laughed, "I will be going to Hogsmeade with my friends on weekends." If he wouldn't give her permission, she would simply get her mother to sign the paperwork.
@Theodore Nott
"I will only grant you such privileges when you have proven yourself worthy of them!" He bellowed, wanting very much to hit her. "Right now you have only demonstrated how you were before I sent you away! Sloppy, arrogant, insubordinate, ungrateful - I could go on!"

"If you speak another word of it, I will ensure that you are removed from this school entirely and sent somewhere else! Do you understand me?!"

Alayna had alot of things she wanted to say back to him. They were boiling in her brain, ready to explode. But she didnt. She couldn't risk him sending her away again. She didnt want to go back. Instead, she bit her tongue and turned and walked away from him. Better to say nothing than continue to argue.
"Oops."

Lochlan, who was just coming down the staircase into the entrance hall, had collided with a female student. Luckily it wasn't a hard collision, but she seemed upset.

"Careful, there. What's the matter? Oh..." He looked at her properly, and recognised her as Theodore and Daphne's child. Theodore seemed to be standing a few paces away, seething. It looked as though they had a disagreement. "Ah - this charming girl must be your Alayna, Theo!"

He beamed at her.
Alayna groaned inwardly when her attempt to leave was ruined by another professor. She knew he was mackenzie and Malias father as well.she smiled politely up at him and stood still, "I'm just fine, professor."


---
Permissions in this forum:

You cannot reply to topics in this forum