current time
Sep. 2020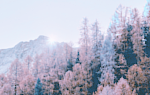 staff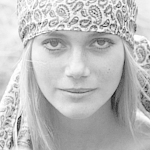 Admin Xaria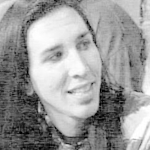 Admin Jules
Admin Topher
Who is online?
In total there are
6
users online :: 0 Registered, 0 Hidden and 6 Guests
None
Most users ever online was
139
on Wed Jul 03, 2019 9:12 am
Credits
Skin & graphics made by Xaria. The Harry Potter franchise belongs to J.K. Rowling. All original characters belong to the respective user that made them along with their posts. No copyright infringement intended.
Jace had heard alot of whispers and rumors among the community about the Potter weasley clan falling apart at the seams. It amused him a bit, but he felt bad for the family at the same time. He sighed and leaned against a brick wall smoking a cigarette as he watched the people pass.
Moved in with Azazel? Check. Received side eyes from cousins during Hogsmeade weekend? Check. Got a pack of cigarettes? Well, he was almost out. Ah, Knockturn Alley. It felt much more tranquil than it would've a couple years ago. James walked through the alley trying to see if there was a good spot to buy some more cigarettes. It sure has been quite a domino effect since dropping out, but he felt freer than ever; he just needed to get rid of the Potter name.
Smelling some cigarette smoke, he figured that might be a popular smoking area. James reached that spot and got out one of his last few cigarettes and lit it up. Wow, he really needed to get a couple more packs.
@Jace Bloodstone

Jace eyed the boy that pulled out his own smokes and raised an eyebrow. Wasn't that James Potter? What was he doing here? He finished his cigarette and stomped it out before walking over to him, "Pretty brave of you to be out here, Potter?"
@James Potter
"Depends on your definition of brave,"
responded James as he took a puff of his cigarette.
"Not much of a Potter anymore."
@Jace Bloodstone

Jace took out another cigarette and lit it as he listened to james. He snorted and shook his head, "Why reject the all mighty Potter name?" He didnt understand why someone would throw away the thing that made them practically untouchable, "Fight with daddy?"
@James Potter
He shook his head.
"I don't want to follow in his footsteps. I want my own identity."
@Jace Bloodstone

Jaces' eyes lit up and he smirked, "well then. Isnt it your lucky day you ran into me?" He took another hit off his cigarette and smirked, "so you're fully done with the Potter name?"
@James Potter
"I've been done with the family name, just never tried to do anything about it 'til now."
@Jace Bloodstone

"I should probably introduce myself. Names Jace." He said and exhaled the smoke he had been holding in. He nodded when he said he had been done with the family name, "You should stick with me, kid. I can show you a whole world outside the Potter name.'
@James Potter
He nodded.
"And you've heard who I am."
Who hasn't?
"Like what?"
James wondered; he did grow up under the light/dark dichotomy.
@Jace Bloodstone

Jace laughed and shook his head taking the final hit and snubbing out the cigarette, "Follow me." He said and walked deeper into Knockturn Alley. He had a few people the kid could meet at a later time. But for now he had to know he was serious about this.
@James Potter
James followed Jace deeper into Knockturn.
"What's around these parts?"
@Jace Bloodstone

"Alot of dangerous people and dangerous places. But dont worry, you're with me. No one will mess with you." That was because no one messed with him due to his association with delilah. she would be proud if he brought her James Potter. "Now Potter, have you thought of switching sides before?"
@James Potter
"Somewhat? Maybe? I knew dating a Death Eater or someone Death Eater-adjacent back when I was fourteen would be considered wrong. Still was the case again last year."
@Jace Bloodstone

Jace nodded in understanding, "Its crazy what a man will do for the woman-" he looked james up and down and smirked, "Or man, that he loves." He didnt know for sure if James was gay, but he got strong readings off him. "Relax, if it's a secret I wont tell anyone."
@James Potter
Last edited by Jace Bloodstone on Wed Feb 26, 2020 5:07 pm; edited 1 time in total
James crossed his arms.
"You're awfully late as I came out at the start of the month."
@Jace Bloodstone

"And I'm just expected to know this?" Jace asked with a smirk, "but it's not a surprise. My gaydar started going off like crazy." He laughed and shook his hand, "How would you like to meet some friends of mine?"
@James Potter
"Who are they?"
James wondered.
"I probably could use a few more friends."
@Jace Bloodstone

"I'm rather close with the Riddles. You should know Malia and Mackenzie. They're at Hogwarts now. Delilah and Lochlan will probably welcome you. You know, given who you are." He said with a smirk, "I can introduce you another time."
@James Potter

Jace was a bit surprised that Lochlan had taken James under his wing, "Well that's good. It's good to have someone like him looking out for you."
@Lochlan Riddle
He nodded.
"Didn't think a Riddle would be interested in me for such a thing, but it's a strange world."
@Jace Bloodstone

---
Permissions in this forum:

You cannot reply to topics in this forum