current time
Apr. 2021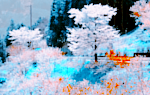 staff
Admin Xaria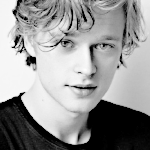 Admin Violet
Who is online?
In total there are
6
users online :: 0 Registered, 0 Hidden and 6 Guests :: 1 Bot
None
Most users ever online was
139
on Wed Jul 03, 2019 9:12 am
Credits
Skin & graphics made by Xaria. The Harry Potter franchise belongs to J.K. Rowling. All original characters belong to the respective user that made them along with their posts. No copyright infringement intended.
Dominique had had little no human contact since she left the burrow. She had been avoiding everyone. Friends, family, even Javier. She spent most of her nights at the three Broomsticks sipping on fire whiskey. Which was exactly what she was doing tonight. She sipped on her drink when she felt someone take the chair next to her. She looked and saw Javier and groaned, "How did you know I was here?"
@Javier Morais
Javier had been worried about Dominique ever since he had heard of her brother being killed. He knew that family was just as important to her as it was to him, so he knew that she would take this hard. He also assumed that she would want to be with her family after it had happened, so he had let her have a little time before he had sent her an owl, letting her know that he was there if she needed him but that he didn't want to intrude. He hadn't gotten a response and his worry had just gotten worse until he was sending her an owl daily to check on her. Finally, when he knew that wasn't going to work, he knew he needed to check on her in person.

He had gone to her flat first but there had been no one home. His next place to check was one of the places they had met up at relatively often, The Three Broomsticks. Luckily, as soon as he had walked in, he saw her sitting at the bar. He walked to her and sat down on the stool beside hers. When she turned to him, she didn't seem all that happy to see him. "Lucky guess." He reached up to gently brush a piece of hair behind her ear. "I've missed seeing you, you had me worried." he said it bluntly, no need to beat around the bush.
Dominique leaned into his touch on instinct before moving away, "I've missed you too. You dont need to worry, I'm fine. Just... dealing with everything." Lies. Obvious lies, at that. Anyone that knew her knew she wasn't fine. She also knew that javier was just trying to help. She couldn't be mad at him for that. She leaned toward him and rested her head on his arm, "what do I do now? I've lost too many people. Losing my aunt was hard, but Louis... he was my little brother. How do I go from this?"
@Javier Morais
Javier could tell that she wasn't telling him the truth, that she wasn't nearly as fine as she was trying to make him believe that she was. He wasn't surprised. She had just lost her younger brother who she was very close to as far as he could tell. He didn't expect for her to be fine. When she leaned forward and rested her head on his arm, he wrapped his arm around her so that he could hold her closer to him.
"I'm not going to lie to you, it's going to be difficult. But you have to go on. I have heard you speak of your brother on many occasions, he sounded like a good person. He wouldn't want you to stop living because he was no longer here."
He had heard the same advice when his parents had been killed... But they hadn't made much sense to him until later when he realized they were right. He gently ran his fingers up and down her arm in what he hoped would be a soothing gesture. He wasn't all that good with this type of thing, but at least he was trying, at least he was there.
@Dominique Weasley
Dominique leaned more into his embrace and sighed as she listened to what she knew was him trying to give her advice. And she knew he was right, but she didnt want to listen. She wanted her brother back. She wrapped her arms around him and hid her face in his chest. The scent of his cologne calming her a tiny bit, "The next question is what did I do to deserve you? None of my sexes would be here comforting me like this."
@Javier Morais
---
Permissions in this forum:

You cannot reply to topics in this forum