current time
Jan. 2021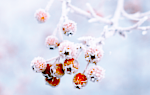 staff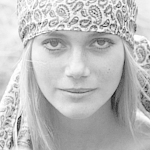 Admin Xaria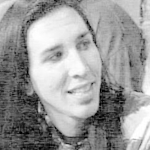 Admin Jules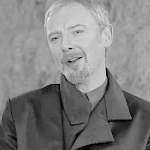 Admin Violet
Who is online?
In total there are
6
users online :: 0 Registered, 0 Hidden and 6 Guests :: 1 Bot
None
Most users ever online was
139
on Wed Jul 03, 2019 9:12 am
Credits
Skin & graphics made by Xaria. The Harry Potter franchise belongs to J.K. Rowling. All original characters belong to the respective user that made them along with their posts. No copyright infringement intended.
Carina had not been herself lately. She was not her normal eager and outgoing self. Ever since she heard about louis, she hasnt really been the nicest person. She barely talked to anyone and she always felt depressed. She felt tears falling down her cheeks as she thought of him. Her louis. She say on the ground and just stared at the water as she cried.
He'd seen Carina Malfoy sat by the lake in tears, but it wasn't over a girl stealing her lipstick.

He knew that he and Aeris were pretty cut throat to girls who thought they were 'it', but he didn't know if he could really mess with Carina right now. She was distraught over that Weasley's death. Even though they couldn't find the body and it could be a disappearance, it was pretty clear that he'd been murdered.

Niall sighed. He hated heavy stuff like this. He couldn't deal with it. Still, he seemed to be approaching her. Maybe he felt pity, or something.

"Hey."
Carina looked up at Niall and wiped her tears away, "If you're here to fuck with me in any way I will personally find a pair of scissors and cut your dick off." She said in a dark straight forward voice that showed she meant business. she wasn't in the mood for any of Nialls games, "If you're here to comfort me... then you can stay."
@Niall Maguire
"Aye, so ye will..." He sighed in an undertone.

He sat down next to her. Close enough, but not too close.

"Just so ye know, I'm terrible at bein' a shoulder teh cry on," He admitted, "But I know he meant somethin' to ye. We just livin' in a fucked up world now."
Carina began to cry harder at his words and hid her face in her arms. She pulled her knees to her chest and tried to calm herself down, but failed. "Why him!? He didnt deserve that. Louis was so nice to everyone. He was understanding and trusted people. He didnt deserve this. I loved him more than I've ever loved everyone. He should be here."
@Niall Maguire
"Aye..."

Was all he could really say. He wouldn't pretend to know him or anything, but he didn't deserve to die at such a young age. He gazed uneasily at Carina, and pulled her to his side awkwardly. It was the only thing he could really think of doing right now.

"I'm sorry about teasin' ye and stuff as well, like." He said genuinely, "I can be a big feckin' bastard."
Carina immediately wrapped her arms around him when he pulled her to his side. She laughed a bit when he apologized for teasing her so much, "Yeah, you can be. But, I wouldn't like you any other way. You keep me on my toes" she said her voice hoarse from crying so much lately. "Thank you. For being here. I know you're not a comfort the girl type of person."
@Niall Maguire
"I've gone red."

He hadn't, really, but he wanted her to know he was thankful. In his own little way. The only person he'd really comforted was Aeris, so it was strange to be acting as a genuine friend to Carina.

"Maybe ye should give up boys an' go fer lasses instead." He smirked.
Carina rolled her eyes and poked his ribs playfully, "Hush." She, however, did turn red at his next statement, "I mean, I've never really thought of it. Well there was this one time with Malia right after louis and I broke up but-" she stopped as the thought of louis came back to her mind and she felt more tears fall.

"@Niall Maguire"
He rubbed her arm to comfort her.

Malia Riddle and Carina Malfoy, really? Well.

"Shh, shh, shh, c'mon. It's sad, so it is. But he wouldn't want ye to be like this."


"How can I be any other way? The person I love was just killed. And we had just gotten back together. Its like... I got him back, just to have him snatched away again. This time forever. I mean, how fucked up is that?" She missed louis so much it caused her physical pain, "I miss him. I wish I could just see him one last time, tell him I love him."


He just continued to console her by rubbing her shoulder, not really knowing what to say.

It was sad. There was no denying that. He just didn't really know how to be around her. Trying to find the right words to comfort someone was difficult, especially when it was this level of sorrow. Niall realised, despite his sarcasm, he was really quite an upbeat person.

"Want to go to the kitchens an pig out with me?" He ventured.
Carina sat up and sighed, "I should probably eat something. I've barely eaten in like 2 days." She stood up and stretched her body out a bit. She wanted to feel ok. She wanted to feel like she was going to be ok.


---
Permissions in this forum:

You cannot reply to topics in this forum