current time
Apr. 2021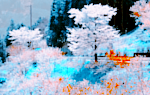 staff
Admin Xaria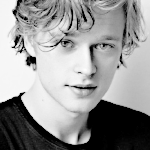 Admin Violet
Who is online?
In total there are
6
users online :: 0 Registered, 0 Hidden and 6 Guests
None
Most users ever online was
139
on Wed Jul 03, 2019 9:12 am
Credits
Skin & graphics made by Xaria. The Harry Potter franchise belongs to J.K. Rowling. All original characters belong to the respective user that made them along with their posts. No copyright infringement intended.
Upon hearing about the fate of one of the Potter-Weasleys, Desdemona decided that an impromptu party was in order. It was also a way to be able to see how much of a success this whole no local laws thing was all the way from Heartbreak's penthouse; this was such an interesting time to rule in! She had a feeling, sooner or later, that Mackenzie would finally live up to her family's legacy, and it occurred so quickly. Why wouldn't she want to celebrate it?

"Don't we just love our parties?" she asked before drinking out of her champagne flute.
Mackenzie stood in the shadows of the party holding a drink in her hand. She was used to making herself scarce when it came to Death Eater events. She had never really been involved before. But now, this party, was because of her. Because she had killed someone she cared about. But she had to. She had to to protect jaxon. She sighed and sipped her drink and looked around.
Miriam had been surprised about what she was told by Lochlan; so when words of a party came out, she had to figure out what the general reaction was among her fellow Death Eaters. Anything that brought down Voldemort being given their own piece of medicine was always considered a win.

She looked around the penthouse hoping that the gross imbecile named Deimos wouldn't show up.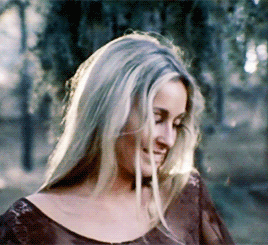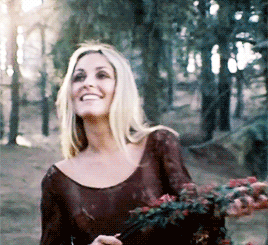 When no one is around, my dear
You'll find me on my tallest tiptoes
Spinning in my highest heels, love
Shining just for you
Feeling as though this was just the beginning of many successes for the Death Eaters; Lochlan arrived to the gathering in high spirits. He was immensely proud of what his young daughter had accomplished, and was excited for more celebrations of his children's contributions.

"Come, Mackenzie! Look lively!" He said enthusiastically, beaming with pride. "It's all because of you that we're here. Be proud, don't be modest!"

He gave her a big hug, then greeted some of the others. "Miriam! A spectacle, wouldn't you agree? Desdemona..." He took her hand and kissed it. "Another triumph for us."
Deimos had already been drinking when he turned up. He staggered into the place with a cigarette between his lips that had already gone out, and he almost burnt off his hair trying to light it again.

"So a pipsqueak is dead, so what?! Anyone can kill a mouse... fucking..."

He kept missing the end of the cigarette with his spell.

"Hey, cheeks, how's it goin'?" He immediately leered at Miriam as though sensing her wariness of his appearance there.
Mackenzie was about to comment to her father when she heard the likes of Deimos Lestrange muttering about her accomplishment like it was nothing. She snarled and walked over to him, "You think it was an easy task? Let's see you fucking do it. Go out there, find a weasley, earn their trust, call them a friend and fucking kill them in cold blood."
@Deimos Lestrange
"A spectacle indeed, Lochlan," Miriam responded with a small smile before it turned into a disgusted scowl upon noticing Deimos. "Don't call me cheeks!"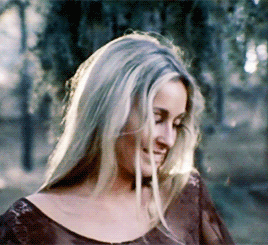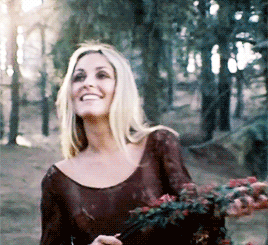 When no one is around, my dear
You'll find me on my tallest tiptoes
Spinning in my highest heels, love
Shining just for you
He'd finally lit his cigarette when the Riddle girl approached him. Furrowing his brow, he took a deep inhale and exhaled over her stroppy little face.

He pretended to shiver. "Oh shit, you're bad ass!"

Then he offered her a cigarette, ruffled her hair, and grinned at Miriam.

"'Cause you're more than just a sexy pair, right?"
Mackenzie glared at him and fingered her wand beneath her jacket, "Watch it Lestrange. Remember your place, before I make you remember." She then turned and went to her father's side, "Why do we let scum like that around, Father?"
@Lochlan Riddle
Gabriella couldn't have been more thrilled to have found out about a party that would be being held. Of course, it was nothing to get her father's permission to attend and she had picked the perfect dress, one of the only times that she would sacrifice comfort just to look stunning. She made it to the party just a few minutes late to find that there were already a few people there. A brilliant smile lit up her face as she saw her father and her sister. She approached them.
"Hello, daddy. Mackenzie."
She offered a small nod to the others close by who might look her way as well.
@Lochlan Riddle
@Mackenzie Riddle
Having heard about these Death Eater parties from Azazel, James decided to gamble with going to one after leaving the Burrow; if he wasn't welcomed by his blood family, he had to find acceptance somewhere else. He genuinely had no idea what to expect, so he ended up dressing like he normally would.

Heartbreak Hotel? He only ever went there for certain reasons. Not sure of how he got away with it, James took the elevator up to the penthouse and entered. Be nice and conspicuous, Nice and conspicuous.

Mackenzie smiled at her sister, "Hey Gabs, you look nice. New dress?" She looked around and her eyes narrowed in on a guest, "No fucking way." She turned back to her father and sister," "Excuse me. I see someone I need to talk to." She then walked away and went straight to James, "What are you doing here?"
@James Potter
Shit. That happened quickly.
"I got indirectly blamed for my cousin's death along with being indirectly blamed for my aunt's death, so I decided to go somewhere else."
@Mackenzie Riddle

Mackenzie glared at him for a moment, as if trying to get a read off him, "Louis wasn't your fault. Neither was Hermione. But if you're looking for a place of belonging, you've found it. Just know, that we dont take betrayal lightly. So if you want this, you better be sure of it. Especially If you're going to be under my father's wing."
@James Potter
James was quite surprised that Mackenzie was being quite welcoming to him.
"Didn't think I'd be accepted that quickly honestly."
@Mackenzie Riddle

Gabriella had smiled at her sister, of course she would notice that Gabby had gone out and gotten a new dress just for the occasion.
"It is new, isn't it gorgeous?"
She asked, though, she was soon cut off when her sister excused herself. A bit of a frown tugged at her lips, but only for a moment. She watched as Mackenzie spoke to the familiar boy. Of course, she knew who he was. Didn't everyone?
Though, she had also heard through the rumor mill that he didn't like being known as he was. So, Gabriella spoke.
"Excuse me, daddy."
She said before following Mackenzie. She threaded her arm through her younger sister's.
"Kenzie, are you going to introduce me to your friend?"
Let him think she didn't know who he was already, that he was just another face in the crowd. It was what everyone was whispering about him wanting. And Gabby knew how to work things, this was no different. This was her part to play.
@Mackenzie Riddle
@James Potter
"If my father trusts you, who am I to argue that?" She said to James with a hint of a smile. When her sister arrived she linked arms with her and smiled, "This is james Potter. Daddys taken him on as a new project. James, this is my sister, Gabriella."
@James Potter
@Gabriella Riddle
Huh, James had no idea that there was another Riddle sister. Maybe he just never seen her around as much at school.
"Nice to meet you, Gabriella. Is it rude to say I had no idea you existed until now?"
@Mackenzie Riddle
@Gabriella Riddle

Gabriella smiled, of course, it was a bit of a letdown to be told that someone didn't know she existed. Though, she played it off well enough.
"I don't think it's rude at all, I guess I just don't make as much of an impression as my lovely sisters."
She said with a little laugh. It suited her well, she was fine pulling strings from the background, not sticking out while her sisters draw in more of the attention. She knows that she has a place, though. Her loyalty and ability had never been questioned. That was all she needed.

Nice party, isn't it?"
She grabbed a champagne flute from a tray and lifted it to her lips, taking a sip.
@Mackenzie Riddle
@James Peverell
Miriam walked over to Deimos and furiously slapped him across the face.
"You pig! You're a bloody awful excuse for a man!"
@Deimos Lestrange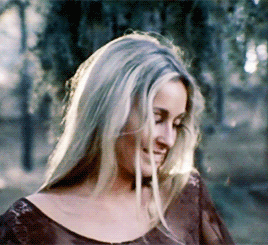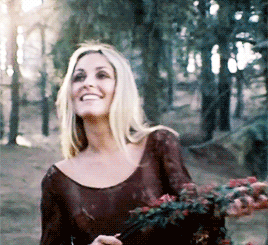 When no one is around, my dear
You'll find me on my tallest tiptoes
Spinning in my highest heels, love
Shining just for you
"Oh, Lochlan! How ever can we show our appreciation for your family? Every move you make is glorious!"
This shall be quite a lively occasion! Noticing one of the Potters, she asked,
"Did you invite him here?"
@Lochlan Riddle
Lochlan didn't really have an answer for the Lestrange boy's behaviour. As long as he wasn't acting too inappropriately, he was sure that the women of their faction would be delighted to show just what they thought of him. And he would just let that happen.

"I'm sure you are very capable of handling Lestrange, Mackenzie." He said proudly, and gave his older daughter - Gabriella - a hug. "I'm so glad you wanted to come, Gabriella! Make yourself at home."

When James entered the place, Lochlan was very pleased to see him talking to Gabriella. Desdemona whispered next to him.

"James is our special guest this evening," He remarked boldly, "We have an uncanny similarity. Both of us face unwanted prejudices due to our backgrounds, and James feels all the more isolated by his own family. I was keen to show him that family can mean so many things, and not just in essence of blood." He smiled at her. "They seem quite fond of one another already..." He said, sipping some champagne while watching the boy with his 'daughter'...
Shortly following the surprise of being slapped, he recovered with a broad grin.

"I just love it when you're like this."

Rubbing his face a little, he air kissed her mockingly and turned his attention to the refreshments. One - two champagnes down the hatch.
Theodore stood at the window of the penthouse suite, glass of wine in hand, looking out at Knockturn below. He was quiet, and wasn't paying any attention to what was going on at the 'party'. Social events weren't exactly his thing, and he was often teased by Lochlan Riddle for being a 'sourpuss', but at least he'd made an effort to attend this time. He hadn't shown his face in a while.

---
Permissions in this forum:

You cannot reply to topics in this forum