current time
Apr. 2021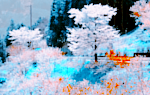 staff
Admin Xaria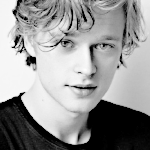 Admin Violet
Who is online?
In total there are
6
users online :: 0 Registered, 0 Hidden and 6 Guests
None
Most users ever online was
139
on Wed Jul 03, 2019 9:12 am
Credits
Skin & graphics made by Xaria. The Harry Potter franchise belongs to J.K. Rowling. All original characters belong to the respective user that made them along with their posts. No copyright infringement intended.
Mackenzie stood outside her father's classroom door for what seemed like forever before she finally knocked. She waited for him to answer before she stepped inside the room. she shut the door behind her and walked up to his desk, "Father, we need to talk. There's something I need to tell you."
@Lochlan Riddle
"Come in!"

He was in a good mood, and didn't really mind who it was. When Mackenzie entered, however, he immediately broke into a wide, loving smile. He went to stand up and embrace her, but thought better of it. She seemed to be quite serious. Instead, he put his quill down and gave her his full attention.

"Of course! You can tell me anything, sweetheart."
Mackenzie felt her emotions start to overflow and felt tears falling down her face. She quickly wiped them away as if they would be seen as a weakness, "Daddy... I'm so sorry." She never called him heavy, it was how she displayed how serious this was, "Weve always used protection. But this one time... daddy I'm pregnant." She was afraid of what would happen next.
@Lochlan Riddle
Lochlan smiled encouragingly at his daughter. Despite what she may believe, he always admired the display of emotion. He listened very calmly, and when she had finished what she needed to reveal, he only had one question:

"Is Jaxon muggle born, or a muggle sympathiser?"


"Jaxon is a half blood. And he doesnt sympathize with anyone. Well, except for me. But no, hes not a muggle lover." She said knowing that would be a point for him in her father's eyes, "Am I in trouble?" She had to know if she was going to be punished for being careless.
@Lochlan Riddle
"Hmm."

It was lucky that Mackenzie was in his good books at the moment. He had contemplated the possibility of one of his daughters falling pregnant. His philosophy on enjoying life to its fullest would contradict any finger wagging he had for them.

"I hope you know this already, but you are far too young to be a parent," He didn't look disappointed or angry, but he didn't seem particularly thrilled either. "That being said, what's done is done and I won't expect you to make any decision you could regret." What he meant was termination.

"You made an adult choice when you did what you did with your boyfriend," He said, "So now I expect you to be an adult about it, and take responsibility. Do you want to be a parent?"
Mackenzie rolled her eyes when he said she was too young to be a parent. No, really dad?! She chewed on her bottom lip as he continued to speak and thought of his question for a moment, "I want to be a mum. I didnt think it would be this soon. But it is something I wanted in the future. And I wanted it with Jax."
@Lochlan Riddle
"If you want to proceed with this pregnancy," He said, "Then your Mum and I will aid you. But." He said firmly, and the finger came up this time. "The child will not be ours to raise. You will both have the responsibility of raising it yourselves. Do you understand that?"


Mackenzie nodded and felt a few tears forming behind her eyes, "Thanks, Dad." She knew that they couldn't handle this alone, "But you will help right?" She knew she would need both him and her mother to help her through this. She was terrified, and with good reason. She was about to become a mother at 16.
@Lochlan Riddle
Lochlan smiled.

"Come here." He held his arms out to her for a cuddle.

"Despite popular opinion, I'm pretty good with babies and children." He chuckled a little.

It wasn't too early for him to become a grandparent, but it was too soon for Mackenzie to be a Mother. He couldn't help but feel sceptical about her maturity in all this.
Mackenzie smiled and went into her father's arms. She was glad she had him, "I'm sure you are, Dad. I wonder how Mom will react." She said, realizing she still had to tell her mother. And her sisters.
---
Permissions in this forum:

You cannot reply to topics in this forum