current time
Mar. 2021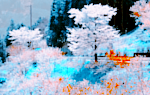 staff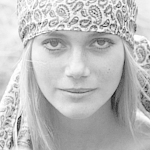 Admin Xaria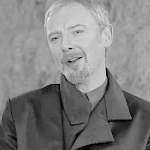 Admin Violet
Who is online?
In total there are
4
users online :: 0 Registered, 0 Hidden and 4 Guests :: 1 Bot
None
Most users ever online was
139
on Wed Jul 03, 2019 9:12 am
Credits
Skin & graphics made by Xaria. The Harry Potter franchise belongs to J.K. Rowling. All original characters belong to the respective user that made them along with their posts. No copyright infringement intended.
On the other side of the world, in the middle of the Pacific ocean...

It had to be on the other side of the world, as he could scarcely imagine anywhere quite like it in Britain, or indeed Europe. Like a painted scene on some unrealistic postcard: Bora Bora was the real deal. Pristine, turquoise ocean, palm trees, wooden slats over water, pure white sandy beaches... and the real warmth of the sun blazing down in mid-October.

Indigo stood looking out at the beach outside their gorgeous resort. A slight breeze played through his hair. Light freckles began to show themselves through his otherwise unblemished skin, across his nose. They had only been there a day, and he already felt his skin glowing. Perhaps he should be more careful.
This was a much needed vacation, especially with how Harrison ended up starting his month. Ah, being at Bora Bora with Indigo was quite a dream in itself.
"You know I got sunscreen?"
Harrison wondered as he went up behind his partner and wrapped an arm around his waist.
@Indigo Macmillan

A warm, strong pair of arms wrapped around him, and immediately he felt himself melt. This was paradise.

"If it's any better than this rubbish, I'll take some. I can feel my skin glowing. Then again, I haven't really been somewhere where the sun is as strong as this. Are we near the equator?" Clearly his geography wasn't very good.

Something just occurred to him.

"The sun doesn't... affect you differently?"
Harrison grabbed the sunscreen and handed Indigo it.
"I can get your back for you."
Nodding, he added,
"South of the equator.""I'm a weird case of being extra sensitive from the vampire side... Got lucky enough of that is in me to wear the sun-deflecting rings."
@Indigo Macmillan

"Yes... okay..."

He slipped off his light cotton shirt, feeling all giddy and flushing from the prospect of his boyfriend rubbing his back.

"I didn't know that they wore rings," He admitted, realising that he hadn't paid enough attention in class. "Well - if I don't come back with a bit of colour, I'll be disappointed. My tan has to beat Hyacinth's. So... not too much."

He smiled.

"What shall we do today?"
"That's because they don't teach you that stuff. I couldn't say a word when I was in class as they'd be questioning me on how I knew..."
Ah, the struggle of not being fully human.
"Can always use a spell or sprays. Less dangerous methods."
What were they going to do today?
"We could look around and see what there is to do? This is my first time here too."
@Indigo Macmillan

"Maybe there is a spa, or a masseuse on the beach? I want you to completely relax..."

He turned, and slid his hands across his chest, clasping them behind his neck.

"I was also thinking, erm... about your... cravings," He said shyly, flushing deeply. Where exactly was he going to go with this? Of course, he had been thinking about it. Suppression of his instinct didn't sound healthy, and he wondered if there was a healthy way to keep it at bay.

That being said, the idea of the pain greatly frightened him...

"Maybe if you just... I don't know. Took some of mine every now and then?"
"We could both use the relaxation,"
Harrison responded biting his lip.
His cravings..?
"Are you sure..? I'd never forgive myself if I accidentally hurt you..."
@Indigo Macmillan

"Is there, um, any way of making it less painful? At all?" He inquired timidly.

Harrison made his insides melt every time he spoke. His concern for him was swoon-worthy, and every time they had a tender moment; Indigo wanted to smother him with passionate kisses.

"Hm, well, all right... maybe..."

It wasn't that he was backing down on his suggestion, he just felt the full weight of what it implied. Fangs would pierce through his skin - thicker than a needle - and would drain him. How much? What if Harrison couldn't stop or something? Suddenly Indigo looked pale.
He watched as Indigo grew paler.
"Are you alright..?"
Harrison, naturally, worried over him frequently.
"How squeamish are you?"
@Indigo Macmillan

"I mean... I don't really like, you know. A lot of blood."

He felt a little giddy thinking about it, and tried to squeeze his eyes shut for a short while to clear the silly images.

"But I know you will make it okay. I mean, I trust you entirely."

Stretching up, he kissed him on the lips.
"I'll make sure to clean up after,"
Harrison responded with a small chuckle. He was a bit nervous about it, but hopefully it'll work out once they get to it.
Smiling, he said,
"I love ya."
@Indigo Macmillan

Clean up after?!

He grimaced slightly, but was reassured by his laugh. Maybe it could be something that was quite intimate. He'd heard of literature where the bite of a vampire was intoxicating; he just wasn't sure if it would be the same in reality.

"I love you, Harrison." He beamed, rubbing his hands across his burly shoulders. Haah Merlin he was so sexy. Indigo blushed. "Shall we get going?"
Harrison nodded.
"Yeah! Maybe we should see if there's any good restaurants around... Find one to go to for dinner."
This was exactly what he needed.
@Indigo Macmillan

---
Permissions in this forum:

You cannot reply to topics in this forum