current time
Mar. 2021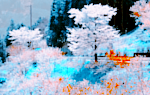 staff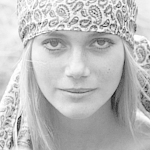 Admin Xaria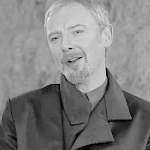 Admin Violet
Who is online?
In total there are
9
users online :: 0 Registered, 0 Hidden and 9 Guests
None
Most users ever online was
139
on Wed Jul 03, 2019 9:12 am
Credits
Skin & graphics made by Xaria. The Harry Potter franchise belongs to J.K. Rowling. All original characters belong to the respective user that made them along with their posts. No copyright infringement intended.
Page 1 of 2 • 1, 2
Shortly after witnessing a disagreement between James Potter and one of his cousins, it became apparent to Lochlan that he was far more malleable than he'd first assumed. It was what he'd wanted for all Hogwarts students who were not on their side: to question their teachings of morals from their parents and see things in a different light.

He'd written to James at a request to meet him in Knockturn Alley on a weekend in October.

How interesting it was that James, of all people, should be curious about learning the Dark Arts! If only he knew about the daughter under his roof that wasn't his. Perhaps if he did know, he would be all the more susceptible to joining their side. But he couldn't know that for certain. He had to first learn what made Potter Junior tick. This was the true intention behind this first meeting.

Lochlan waited for him outside the Bloodlust Tavern where they'd meet, while speaking in a low voice to an informant about something. The two men were the only people around.
Knockturn Alley. He hadn't been down here too much. His father wouldn't want him to be down here nor would just about all of his cousins would want him to. James had recently moved out of his parents' home, so that was a step in his yearning for freedom accomplished.
Hm, Knockturn didn't look as bad as his relatives made it out to be. Now where was this tavern? Oh right! It was closer than he'd expected it to be.
"Hello..."
It looked like Lochlan was in some sort of conversation; hopefully he wasn't interrupting anything.
@Lochlan Riddle

Lochlan broke from his conversation at once.

"Ah, there you are!" He nodded to the informant, who immediately walked away again. "Nothing to worry about. There's just a few loose ends I have at the Ministry since being employed there. Anyway, I'm very glad you came, James!"

He positively beamed at him.

"We're going in here. They have quite a large wine cellar you see, but they don't really use it to store wine. Anyway - it's a good space to go and swing a few spells around." He opened his arm to allow James first entry into the tavern. "After you. Just head straight for the stairs."
James listened to Lochlan had to say and nodded as he entered the tavern. Hopefully people wouldn't be too alarmed by the appearance of a Potter?
He glanced around until he found the stairs. Descending down the stairs, James made sure to be careful as he had no idea how steep they were.
@Lochlan Riddle

"So."

They reached where they had to be, and there was a table and chairs placed conveniently down there.

"Which of the three spells interests you the most?"

Lochlan took a seat and invited him to sit down on the one opposite with a gesture of the hand.
"Imperius,"
escaped from his mouth.
"Can do so much with what is, arguably, the tamest of the three."
He must've been reading about it somewhere. James took the seat across from Lochlan.
@Lochlan Riddle

A smile crept up across his features.

"I'm glad you said that. I couldn't agree more!" He never really felt as though his responses would be genuine. It constantly surprised him how tuned in young people were, more so than those who were supposedly wiser. "The Imperius Curse is, essentially, lethal magic. Like the Cruciatus and Killing curses: the Imperius only really works with an absolute, unwavering intent. Obviously, as you may already know, the intention of Imperius is absolute control.

"It is arguably the most difficult of the three, depending on what you want to use it for. What sort of situations do you see it will be beneficial for?"
James smiled. Was he really that knowledgeable of the curses for someone of his upbringing?
"I guess it's beneficial for trying to carry out a task that involves an unwilling third party. I know I'd personally use it to even try and change someone's mindset. Is it selfish to not want to be known as the Potter heir? I don't want people to be thinking of me that way."
@Lochlan Riddle

"Hmm..."

Lochlan lent backwards, and stroked his goatee.

"You know it's very interesting that you say that, because I have used it for that purpose as well." Time for complete honesty, and a common ground. This was going very well. "You know that I am a Riddle, and what that means. I was always distrusted, by default. Now that the legalisation of curses has passed, I was finally able to have a steady employment. I just took away their presumption that I was incapable, you see."

He smiled at James.

"I think that you deserve a life free of constant presumption."
Wow, they were really alike in some facets despite coming from opposing families.
"I've wanted to go into music, but my dad disapproved of it as he thought of it as unrealistic and a waste of time. Honestly, there's been times I've considered dropping the Potter name and going by something else. Sure, I'd probably lose some of the perks that comes with being heir, but I want my own identity."
@Lochlan Riddle

Lochlan nodded, as he listened to him.

"As you are, you will always live in Harry's shadow." He smiled, giving him a dozy sort of shrug. "I'm sorry if that stings to hear, but there always will be that association you have with him. Even if you do change your name, pursue your dream, you will always be linked. In your own mind, you will always know that you are his son."
"I don't want to be in his shadow. I don't want to be linked to him."
He sighed.
"I could never come out to him as I was afraid that if he wouldn't accept my dreams, he wouldn't accept my sexuality.""What can I do?"
@Lochlan Riddle

"We aren't bound by blood. We're bound by love. Think about it.

"Some of the most extraordinary feats of magic have been performed due to the act of love. I remember you declaring that you loved Azazel. The bond you have with him will always be stronger than those you cannot love. Just because you are born from someone, does not mean that you have to love them. Or be like them.

"The only way you can truly distance yourself from him is to be everything he is against. He's against you being a musician, and gay, and being in love with who you want to be in love with."
He listened to Lochlan and nodded.
"Azazel and I are planning on eloping... I'm already signed to a label, and I already lost the trust of one of my cousins. So much for familial love being unconditional.""My family, or most of them anyway, don't even trust me due to who I love."
@Lochlan Riddle

Lochlan laughed in a good-natured, raucous sort of way.

"It sounds to me as though you've already made up your mind."

He tapped the table.

"I think the energy of trying to win their approval can be expended in so much more enjoyable ways, wouldn't you say so?" He grinned. "You'll be free of the burden of battle. It must have been a battle for you. Fighting to win others' approvals? I can say it was the same for me."
"I spent months trying to deny my love by only using it for sex. I was angry at him for what happened and I was ashamed even though I knew the truth. I sought acceptance even though it wasn't to my benefit..."
@Lochlan Riddle

"Mm, I see."

It was surprising that James was opening up to him so much. He felt strangely touched by it. He felt as though he could feel compassion towards James, despite his unfortunate upbringing.

"Whose benefit was that?"
He shrugged.
"I guess I just wanted to do what seemed right to those I've always been around than what felt right to me. I could've never told anyone in my family about Azazel except for my brother..."
@Lochlan Riddle

"You're close to your brother?" He asked conversationally, but felt more than a little intrigued. It was good to know of all his connections, and his relationships.


"He's the only person in the family I know I can fully trust."
That's how it's always been.
"He's the only one who actually knew of me and Azazel."
@Lochlan Riddle

Lochlan smiled.

As much as he sounded estranged from the family, Albus Potter may be a potential obstacle. It depended on whether he was like his brother at all. He would either have to remove him, or request to meet with him in the near future.

Fancy having all of Potter's children under his wing...

"How do you think he would feel about you learning the dark arts?" As much as he didn't want to probe James, he seemed to be opening up to him. He needed a Father figure who he could be completely honest with, and Lochlan had a good feeling that James could see him in that way.
James pondered for a bit.
"He's in Slytherin and he's been stealing brooms knowing fully well that our father would get mad, so I'm pretty sure he wouldn't care too much."
@Lochlan Riddle

Lochlan seemed fairly satisfied with that answer.

"Well - that's enough of a chat, don't you feel? We'll dive right into it, if you're ready."

Desensitising young people always came with a risk. It meant that the wand could be turned back onto their teachers, but Lochlan felt confident enough that James had made up his mind. He didn't want to be a Potter.

He stood up. "You've started with the most difficult. The Imperius takes a lot of mental and indeed physical stamina from the caster. In order to maintain control over someone for a long period of time, you must train yourself. Even when you are asleep, you will wake up feeling exhausted - especially for the first few times you use it. To alter someone's perception of you, it will take time, depending on what sort of person they are. If they show strength of mind and stubbornness in their beliefs: it will be more of a challenge. People who are more susceptible to the curse often have a black and white view of the world. They are willing to believe what is directly in front of their eyes, and rely on their senses, but they are also very impressionable people and have open minds. So, really, the imperius curse requires a bit of homework on your target."

He smiled.

"Not to worry - it will get easier. You will learn to pick up on characteristics very quickly, and know whether someone is more susceptible or not. Some people won't be good candidates for the curse, unfortunately. I believe your Father would be one of those people, at least if I was attempting to control him. You, however, may be successful."
James listened to Lochlan attentively. Why would've thought that he, of all people, went for the most difficult unforgivable to learn first?
"With the whole black or white thing, it sounds like majority of my blood cousins would be good candidates. One of my cousins is so trusting that I wouldn't be surprised if it got him killed one day. He also has the least personality of them. I'm sure you can figure out which one."
He? Successful at controlling his father?
"It would have to strike him when he least expects it. He's a cop, y'know."
@Lochlan Riddle

"That would be the flaxen one? The one who you had a disagreement with?"

He'd picked up on it as well. It was interesting to have it confirmed, though.

"Quite possibly, they would. But remember the strength of mind, the self-assurance, the assertion: these are attributes that are very difficult to commandeer. I like using that word with Imperius," He added, snickering a little. People were very much like vessels.

"You have the advantage as you are his son. No matter what aversions he has to some of your life choices, he probably maintains some hope that you will be like he was. You can manipulate that trust he has in you." It was better to be straight forward, wasn't it?

"So, first of all, you need the incantation, and the wand movement. Follow me. Imperio!" He shot the spell at the wall, where it didn't do anything. "Stand up and take a simple stance: shoulders back, feet apart, make sure the 'io' at the end is nice and swooshy. Like this..." He showed him again. He smiled encouragingly. He thought about James, and how he'd like to be proud of him. Like a son.
Page 1 of 2 • 1, 2
---
Permissions in this forum:

You cannot reply to topics in this forum