current time
Sep. 2020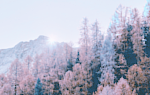 staff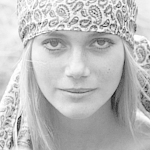 Admin Xaria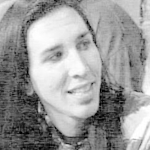 Admin Jules
Admin Topher
Who is online?
In total there are
6
users online :: 0 Registered, 0 Hidden and 6 Guests
None
Most users ever online was
139
on Wed Jul 03, 2019 9:12 am
Credits
Skin & graphics made by Xaria. The Harry Potter franchise belongs to J.K. Rowling. All original characters belong to the respective user that made them along with their posts. No copyright infringement intended.
It's not an allocated weekend for a Hogsmeade visit, I know, but you have special permission (from me, of course) to go there today. Meet me outside the Shrieking Shack at seven tonight - Dad.
He'd sent the owl that morning so Mackenzie could meet him there. Patiently he waited outside the shack, glancing around at the clear, starry sky. The air had a bit of a chill to it, but it was a perfectly still evening. Couldn't have been better really, but it wouldn't have mattered if it was raining. This wasn't something that was weather-permitting.
It was all down to her. What choice would she make, he wondered.
@Mackenzie Riddle
Mackenzie was confused as to why her father wanted her to meet him. But she had to do as she was told. She arrived t the appointed spot and looked around, "Father?" She had no idea why he wanted her to meet him, and she was a bit nervous to say the least.
@Lochlan Riddle
Lochlan smiled broadly at his daughter on approach. Mackenzie seemed a little nervous of sorts, but he tried to make her feel more comfortable by giving her a fatherly hug.

"I hope you have your wand with you."

He smiled, loosening the embrace slowly and holding her at arm's length to her eye level. "This could be very exciting for you. This is the opportunity that I hoped to give you sooner: but unfortunately this sort of thing could only be circumstantial. Anyway, follow me."

He released her entirely and walked into the Shrieking Shack.

"For about a week now I have had someone under the Imperius Curse, someone who I have heard you are quite familiar with. He's tried to break through a few times, but his mind is constructed in a way that is just so suitable for the curse. I was pleased with that. It made everything a lot easier."
Mackenzie awkwardly hugged her father back and held up her wand, "Do I ever go anywhere without it?" She was confused by what task he meant. "Who?" She asked when he said he had someone under the imperious curse. She thought of her friends and who had been acting weird lately.

@"Lochland Riddle"
He smiled, opened the next door, and Louis was sat there.

"Ta-dah!"

So he'd heard that, maybe once upon a time, they were friends. After the argument with James, Lochlan knew that Louis would be a suitable candidate for controlling. He was upset, and a little angry, and perhaps feeling a little hopeless. People like that needed someone else to take the strings for a while...

"So I heard you two were friends. Is that correct?" His tone turned a little sour.
Louis was sat on an armchair, looking fairly comfortable and content with his situation. There wasn't really any need for ropes to bind him: he felt completely free to be there. There was nothing threatening at all. It was just his friend Mackenzie, and her Father. He was a nice man. He really was.

"Hello, Mackenzie," He greeted warmly, smiling brightly at her.
Mackenzie was a bit shocked when Louis appeared and she bit at her bottom lip and nodded, "Yes we were. Well, we are friends." She walked over to Louis and frowned, "Louis" she turned to her father, "Why louis?"
@Lochlan Riddle
@Louis weasley
"I shouldn't have to remind you about this."

He squeezed her shoulder a little too hard, but kept a smile on his face.

"The Potters - and the Weasleys - were what stood in the way of Voldemort. They all have the ideas of their Mums and Dads and what have you. So..." He went to her ear and murmured: "So, precious daughter: they are what stand in the way of you and I."

He grasped both her shoulders now, and moved her so that she was in front of him.

"These people cannot be your friends, Mackenzie. I thought I made that very clear to you. They have to be... taken care of." He spun her around so she was facing him, his eyes bore into hers. "You understand, don't you? You know why they have to be taken care of?"
Mackenzke frowned at his words. She liked being friends with louis, he had always been so nice to her. "Taken care of? You mean... you want me to kill him!?" She couldn't kill louis. She wouldn't. He was her friend. She shook her head and looked at her father, "I wont harm him."


"Is your family not important to you?"

He shook her slightly, the edges of his nostrils flaring.

"Tell me that he is more important to you than I am. Go on."
Mackenzie whimpered and looked away, "Its not that, Father. Louis is a good person. Hes always been nice to me. He doesnt deserve this. cant we just.... keep control of him. He could be useful." She knew the way to break him. "Carina. Shes his weakness. I know how to play this game."


After a moment of bated silence, Lochlan began to laugh. Behind them, Louis also laughed as well. His laugh was very similar to the one holding his strings.

"Mackenzie, my girl!" He cried, standing up to look down at her. "When have you ever proven yourself to be able to play at anything? You have defied me, and have failed me. I am granting you one opportunity! To put everything straight. To give you a real place in this family!"

His eyes quickly turned to malice, their usual humour disappearing.

"I won't grant you any more chances. So you understand."

He raised his wand to her.
"It's okay, Mackenzie. Really. I'm ready."

He smiled at her encouragingly.
Mackenzie felt the tears start to fill her eyes. She shut her eyes tight and shook her head, "but why? Why does it have to be Louis?" She looked at Lpuis in shock when he said he was ready, "You're ready to what? To die? You're ready to leave all of us? Me? Domonique? Youre ready to leave carina?"


"Because I need to be assured of where exactly you stand, if you wish to continue being my daughter."

He said this very simply, and clearly to her, lowering his wand.
Louis nodded.

"Don't worry. They will all move on from this."

He smiled at her.

"I never would survive in a world like this, anyway. I'm too trusting, and too naive."
"I want to be better than you, father. I want to be a better parent." She muttered under her breath and stepped away from louis, "I wouldn't move on. None if us would." She dropped her wand on the ground and stood away from her father, "I won't do it."
"You will kill him."

Lochlan blasted a chair to splinters as he strode up to the Weasley boy, and clenched his hand around his throat.

"Or I will break this DISGUSTING piece of FILTH!" His bellows rang about the room, as Louis was throttled against his ever-tightening grasp. Then, suddenly, he threw him straight to the floor where his skull bashed against the wood.

"Then I will find your lover... and I will break him. You understand?!" His eyes popped as he tore towards her. "Pick up your wand."

...

"NOW!"
Mackenzie watched In horror as her father strangled Louis, "NO! STOP IT!" She cried out in pain as she watched his head bounce on the floor. She felt the tears falling and spun around when she heard him mention Jaxon, "No! Please dont hurt him." She did as she was talk and picked up her wand, "please dont hurt Jaxon." She needed him then more than ever.
"Good..."

She watched her pick up her wand.

"That's good. You have a powerful bond with who you love - you don't want me to destroy it. Relish in how powerful you could be, Mackenzie. You're willing to do anything for who you love."

He was proud of her.

"Go on. It won't hurt him. No one will know it was you. No one but our family, and you will be heralded just like your other sisters..." He grasped her shoulders again, and tried to steady any shakiness that she felt. "You will no longer feel inferior to them, and I will no longer believe that you could be."

He smiled. "Go on, as I taught you. You can do this."
Mackenzie wiped her falling tears away and looked up at her father. She tried to steady herself under his touch and raised her wand. She looked at Louis and felt more tears fall down her face, "I'm so sorry, Louis." She sniffled and looked away, "Avada Kedavara" she heard the sound of his body hitting the floor before she felt herself hit the floor as she broke down into tears.

The boy's eyes stared up, lifeless at the two of them. He looked strangely peaceful - but was evidently dead.

Lochlan pulled his daughter to him, and embraced her tightly. His own eyes stung and were glassy with tears: she really had done it. "Welcome back to the family, Mackenzie." Fatherly pride and love for her filled his chest, and a sort of wash of relief. He thought for a second that she wouldn't pull through. "I am so proud of you. I love you, very much."


Mackenzie couldn't hear anything over the buzzing in her ears. She saw Louis. DeD. He was dead, and she had killed him. She killed Louis. She felt rage and pain all throughout her body. She felt her father's arms around her and felt her legs go numb. She had to look away.

"Come here."

He apparated them quickly to the next room, and kept hold of her.

"Dad will deal with everything from here. As I said - no one will know, except our family." He smiled, and squeezed her tighter. "Stay here for a while. Then return to the castle with me."

He finally broke from her, and stroked back her hair. His eyes were full of tears. "I am so proud of you."
Mackenzie whimpered softly and nodded her head, "Does this mean Malia isnt better than me anymore?" She revelled a bit in the idea of finay being seen as equal if not superior to her twin. She took a few deep breaths and wiped the tears from her eyes, "What do I tell Carina? Shes my best friend. And I just killed her boyfriend."
---
Permissions in this forum:

You cannot reply to topics in this forum