current time
Apr. 2021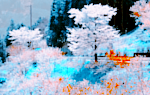 staff
Admin Xaria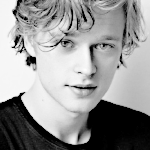 Admin Violet
Who is online?
In total there are
7
users online :: 0 Registered, 0 Hidden and 7 Guests
None
Most users ever online was
139
on Wed Jul 03, 2019 9:12 am
Credits
Skin & graphics made by Xaria. The Harry Potter franchise belongs to J.K. Rowling. All original characters belong to the respective user that made them along with their posts. No copyright infringement intended.
Page 1 of 2 • 1, 2
Harrison almost physically left the world, yet Indigo dropped what he was doing and saved him. Right place, right time. He really wasn't going to take existence for granted ever again. It was strange being in St. Mungo's as a patient. Lying in a bed, Harrison was told he'll have to lay down at home for a time once he's discharged. Well, he had no complaints there.

The fact that Indigo had to find out about him being a half-vampire in that manner did upset him, but that was a discussion to have after he's discharged.

Reading the Prophet, he waited for some visitors.

When Indigo had arrived, it took him longer than he thought to calm down. The Healers were all doing their thing, and Indigo was left to his own challenging thoughts. What had happened - and how he had managed to muster the courage to do something, instead of freezing right there on the spot...

The neck wound, and the evidence of blood, as well as the Healer's diagnosis... he was a Vampire. 'A half vampire' the Healers had said. They presumed he already knew.

As soon as Indigo was allowed to visit his bed side, he did so immediately. He was pale-faced and clearly shaken, but managed to take the seat next to the bed. "H-hello..." Indigo looked a little stiff, and couldn't look him directly in the eye. He just sort of stared at the Prophet he was holding, pretending to be interested in an article.
When Indigo joined his side, Harrison immediately smiled. He put away the newspaper. Putting his own needs aside, he asked his partner,
"Are you alright, Indy?"
Harrison reached out his hand for Indigo to hold. It was the right time to say it.
"I love you."
The air was a bit tense, but that was to be expected in a clinical setting when there were almost deaths.
@Indigo Macmillan

He didn't respond at first. He looked down at his brightly buffed brogues. It was as though he was scared that the blood would still be there. The Healers obviously cleared it away, but the image was starkly printed behind his eyes.

Just when he thought he could never look at him directly again, Harrison said I love you. And Indigo was looking at him. He saw just Harrison, the man he had been with these past few, glorious months. Without really being able to stop it, Indigo started to cry.

He held Harrison's hand. "I love you." He replied, weeping.
Harrison grabbed a tissue with his free hand and gave it to his lover.
"I'm sorry for not telling you earlier... The stigma always affected me."
@Indigo Macmillan

Indigo took the tissue and fiercely dabbed his eyes. He didn't really like crying. Now he was waving his hand in front of his face as well, trying to dry them out quickly.

"I-it's all right it's just that I... don't really know that much about it all. Well I do know what a vampire is. Of course I do, I have received an education..." He was rambling. "I suppose you were compelled to do it against your will, so to speak?" He offered, very much wanting that to be the case.

He knew Harrison wouldn't want to hurt people just for the fun of it. That being said, he could definitely hurt that man more if he wanted to.

"We got away just in time." He looked pale again, and swallowed. "I was... really scared..." He tried not to start crying again.
"I've been repressing these instincts for decades... I just didn't realize how ugly they were..."
He shook his head.
"I wish I could say that. I've never liked how Lestrange always got away. My instincts overtook my sense until the very last second..."
Harrison shuddered at the thought of that.
"Indy, if it makes you feel better, he is so disgusting that he was consuming lots of pineapple."
How reassuring.
"I wish I could properly reach over and hug you."
@Indigo Macmillan

He thought he could understand.

If it wasn't Harrison, he wouldn't want him anywhere near him. Indigo always thought that creatures - werewolves - vampires - they were all vile. But he quite quickly overlooked prior opinions when it came to Harrison. He could change his mind about most things.

"Pineapple..." Indigo repeated, then kind of turned red in disgust. It clicked in place. But he could taste that through blood?!

He smiled quickly, and moved to him - throwing his arms around his neck. "I'm okay with it. Really, I am."
Narkissos had finally found out which room his father was in; waiting for Faye to catch up, he momentarily waited outside the door before stepping in. Of course that toyboy of his was there, but he had to be civil for his dad's sake.

"Hello... Are you alright, dad? Faye's here too."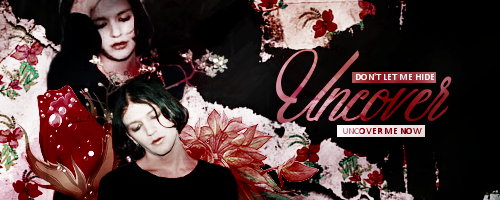 Faye caught up, looking annoyed. The place was an utter metropolis, and they said that the Ministry of Magic was even worse. Then again, Hogwarts was a little confusing to first years...

She stepped in alongside Narks, and stood not far off from the three of them. She observed the scene, not surprised that Indigo was draped around him. Didn't he know that recovering patients needed space?

"I'm glad you're doing better, Mr Jetson." She said politely, giving him a little wave when Narks said she was there.
When Indigo heard the voice, he detached himself from Harrison and glanced over his shoulder. His son, not much younger than he was, stepped forward. For once, Indigo backed away. He supposed Narkissos would be happier seeing for himself that his Dad was all right.

Instead, he stood back and exchanged glowers with the girl - Faye was her name, apparently.
Harrison was giving Indigo a kiss when his son and his friend entered the room. Pulling away to not be too obnoxious with the displays of affection, he smiled. "Hey, son. How has school been so far? You'll be graduating in a few months, sport!"

"Won't take too long for me to heal. I just have have to not exert myself too much."

He tried to not pay too much mind to the obvious tension between the three. "Take a seat you two. Get comfy!"

Narkissos raised an eyebrow at Indigo then rolled his eyes as he took one of the seats.

"School's been school. Somebody dropped out. What happened?"

His father appeared alright; seems like whatever happened didn't bring down his spirit.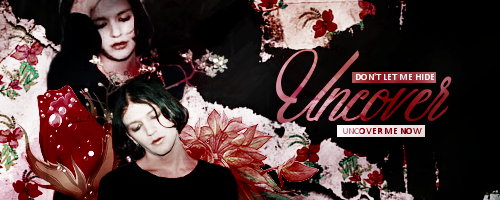 She glared at Indigo, briefly turned to listen to Narks's Dad, then returned to giving him the evil eye again. Even the way he sat annoyed her. He had his legs crossed, was leaning back, and occasionally tossed back his head as though he was the most attractive gift to man.

Then again, perhaps she was being harsh.

She took a seat next to Narks.
Begrudgingly, he was sat near Faye with Narkissos on the other side. They were all lined up at the side of Harrison's bed.

Yes - what happened. Indigo opened his mouth, then closed it again thoughtfully. Did his son know about his Father being a half-vampire? Harrison had mentioned that he'd suppressed it for years, so did that mean he kept it from his family? Unsure whether it was safe to mention or not, Indigo decided it was best not to until Harrison did.

"Your Father was attacked in Carkitt Market. There was a man called Lestrange - in his mid-twenties, I suppose. There was a - er - dispute..." Indigo paused. "Then Lestrange stunned him. That's when I saw him, and I managed to revive him. Then we apparated here together, before he could perform the killing curse."

Saying it out loud somehow made it more unbelievable. Did he really do that?!
Harrison looked over at Indigo and gave him a relieved look; he wasn't exactly ready to tell his son, especially as it seemed there were no discernible effects as the vampiric side diluted further than half.

"It happened very quickly. I am so thankful that neither of us were dead in the end."

"Yes..." He breathed in agreement, smiling lovingly at Harrison.

So... maybe Narkissos didn't know. That was another conversation for another time, though.
What?

"You saved my father?"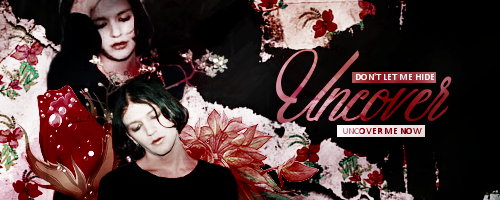 Faye eyed Indigo sceptically. Was it just that Mr Jetson was too polite not to correct the story? Although, she supposed if he wasn't telling the truth, it would have sounded a lot more arrogant. The way he said it didn't suggest the narcissism she expected from him.
Indigo looked from Harrison, to his son, then to Faye, then back again.

At the time he hadn't really thought of it as saving. He was still unsure of what gave him the courage to do anything. It was like someone else had taken over his body. Usually here would be the place where he would gloat, but he couldn't quite go there.

He looked at Narks. "It was just really... fast. I don't know what happened..."
"Moral of the story is to be very careful when you're out and about this month. Always be on your guard."

Harrison then said, "Son, I also made the decision to retire. I have the money so it isn't an issue, and they made my job obsolete."

Faye nodded. She agreed that it was the best option for Mr Jetson, really. It was true: everything to do with dark wizard catchers was something of the past. She supposed she hadn't really thought about it too much since it came into effect. Now that the evidence was right in front of her eyes, however, she began to worry.

"How safe do you think Hogwarts is?" She asked Narks's Dad, quietly.

"How am I supposed to get familiarized with the Ministry now?"

Priorities.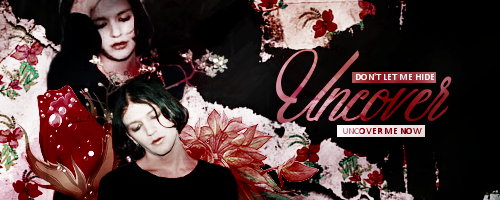 "Study further at the University."

He suggested this almost pompously, but as soon as he realised that he'd said it that way, he changed his tone to more conversational.

"That's what I'm doing. I wanted to go to the Ministry as well, but your Father suggested otherwise."
"Son, you know I've always supported your ambitions, but you need to think of a back up plan. I don't want you to get caught up in the current politics there."

Page 1 of 2 • 1, 2
---
Permissions in this forum:

You cannot reply to topics in this forum