current time
Apr. 2021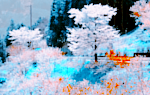 staff
Admin Xaria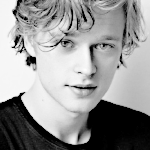 Admin Violet
Who is online?
In total there are
4
users online :: 0 Registered, 0 Hidden and 4 Guests :: 1 Bot
None
Most users ever online was
139
on Wed Jul 03, 2019 9:12 am
Credits
Skin & graphics made by Xaria. The Harry Potter franchise belongs to J.K. Rowling. All original characters belong to the respective user that made them along with their posts. No copyright infringement intended.
Page 1 of 2 • 1, 2
He looked at the whites of their eyes drying as they stared and stared to the ceiling. All three of them, all gratifying to his needs of the night, all with pert little bums and tits; but now he could just delete them. They were all muggles, anyway. It's not like it really mattered.

The best thing was: he really didn't feel much about it. He could do anything! There was no need to spoon them or make them feel loved! They'd done what he'd needed them for.

He got out of the cheap hotel and breathed in the heavy, fume-engulfed London air. He lit a joint, and went to a bank of the Thames; grinning down at his reflection in the murky depths. A bit later, he'll be setting up shop in the centre of Diagon and sell as many smuggled things as he could; yelling at the top of his voice over the screams.

Paradise?
Freedom! Freedom from Hogwarts. Freedom from expectations. Plus, he got signed to a label so quickly. James was feeling the energy he had been lacking genuinely for the first time in months. There was so much to be optimistic for now!
England. Muggle England. Nobody here knew him or would connect him to the Boy Who Lived. This was
thrilling
. A bit of a promiscuous phase in its infancy. Why didn't he drop out sooner?
"I could hear your screams a few kilos away. Don't you have the good stuff?"
@Deimos Lestrange

He turned. Not who he was expecting to see...
"Right..."
He went sceptically, his eyes dropping the length of Potter's spawn.
"Golden boy wants golden brown... that's pretty fuckin' hilarious. Don't tell me you're goin' through one of those phases where you wish you were swallowed? 'Cause quite a few others wish you were."
He casually slung his elbows back over the railing, and lent backwards.
"What you after?"
@James Potter
"Golden boy? I lost my virginity on the Hogwarts Express. What's golden 'bout that?"
James wondered as he pulled out a cigarette.
"Got any euphorics? Hallucinogens? Feel-goods?"
@Deimos Lestrange

Wait... he could give him just about anything right now. He could give him poison. Killing James Potter may be a feat, but he was just a kid, really. Plus, he didn't think he had any poison on him. What he did have, however, was some highly addictive, claw-your-eyes-out stuff that could have him hooked and frequent.

"Yeah. Got just the thing you'd like. It's pretty heavy hittin' though. You'll be up, but for a good seven or eight hours. It makes even the nastiest tits look edible, so you can use it when you're havin' sex with your ugly fuckin' girlfriend."

He showed him the bag.

"Fifty galleons for two hits."
Hm...
"What makes ya think I'd want to sleep with a pair of tits?"
James was thinking more of something fun for introspection and songwriting anyway.
@Deimos Lestrange

"Use your imagination. You got one, ain't ya?"

He thumped him in the shoulder, but not too heavy-handed.

"You'll see snakes in ya shoes. God and Holy Angels in the eyes of sheep. You'll think the world is the back of a butterfly and infested with happy little gnomes in red hats. It's a pretty limitless experience, even for a dick like you."
"Of course I do. Why wouldn't I?"
James responded as he finally lit up his cigarette.
Dick like him?
"I don't think you realize how much weed I smoke."
@Deimos Lestrange

Deimos sighed loudly.

"Do you want this or not, Potter?"

He waved it in front of his face.

"This ain't like weed. It'll take you up, and you'll stay up. Your head will get rammed, and all you'll wanna do is take more in. You can't sleep on this shit, right? It won't let ya."

"It don't got a name. It's just a pill.I like to call it crystal silver, though. It's chemically sweet, like ecstasy. But it's kinda got more similarity with-- other drugs, I guess."
Like ecstasy?
"What other drugs? Are we talkin' heroin or nitrous oxide?"
@Deimos Lestrange

Deimos raised his eyebrow. As if Potter knew about fucking heroin.

"No, we're not talking that. It's not dirty like heroin is."

He still didn't mention 'speed' though. This stuff was addictive. He wanted Potter to get hooked. Maybe he needed a different angle to get him to buy.

"You worried about what your Dad'll think, or somethin'? Look, you wanna have a good time. You gotta try pills. If you wanna feel better about it, I'll take one with ya."

He shrugged. He didn't really want to get high with Harry Potter's dick licker kid, but if that's what it took to get him buying...

"What? No. Has anyone told you you're annoying as fu—"

He dropped his joint in the Thames. Annoyed, he lit up another one.

"Just get high, kid. It's not hard."

"Fifty galleons." He reminded him, outstretching his palm.
James went through his pockets until he got an idea.
"How about we negotiate? You can brag that little James Potter got something from your store."
@Deimos Lestrange

Deimos looked thoughtful.

"Hmm, wow, yeah - there's an idea..."

Then his face completely shifted to one of exasperation.

"It's now fifty five, you little shit."
"Forty-five."
He was going to make this work in his favor no matter what it took.
@Deimos Lestrange

Damn the muggles everywhere. He could just kill him and take all his damn money. Deimos gritted his teeth.

"Fifty."

"Do you know how to fuckin' negotiate?!"

He was supposed to go higher, not lower...

But still.

"Forty-five plus the liquor, final offer."
"Deal."
James got out the appropriate amount of galleons.
"Gonna have to stop by the house to go through it while Harry's at work."
@Deimos Lestrange

They did the exchange, and Deimos laughed loudly.

"What do we call you now? The Boy Who Got High?" He liked the idea of this family falling apart. It was hilarious. As much as he didn't like Riddle, he thought what he was doing was pure comedy.
Page 1 of 2 • 1, 2
---
Permissions in this forum:

You cannot reply to topics in this forum