current time
Apr. 2021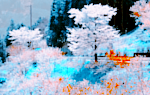 staff
Admin Xaria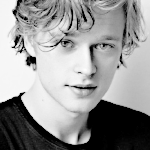 Admin Violet
Who is online?
In total there are
3
users online :: 0 Registered, 0 Hidden and 3 Guests
None
Most users ever online was
139
on Wed Jul 03, 2019 9:12 am
Credits
Skin & graphics made by Xaria. The Harry Potter franchise belongs to J.K. Rowling. All original characters belong to the respective user that made them along with their posts. No copyright infringement intended.
The moment the lack of law enforcement started, Harrison resigned from his long occupation as auror. The perfect excuse to get out of the Ministry's corrupt ways; he figured Cassandra had more of the ability to discover some more intel than he did due to her position. Harrison had also been dealing with a surge of instincts he had been trying so hard to repress. Was the dam in his mind breaking through? It appeared to be the case. Walking around Carkitt, he was carefully standing his guard as he had no idea what kind of craziness would be out there.

"Illegal potions! Get your fuck-the-law illegal potions! I got one that'll give your ugly wife two hours of Veela beauty until she sicks her own guts! Just about enough to get a good time out of her! Merlin knows you never will if you don't act now! C'mon people: get in the spirit!"

Deimos was, very loudly, selling his merchandise to anyone around the market place. He would move into Diagon shortly, and probably travel to Hogsmeade to meet up with the kids of Hogwarts. This was all his great plan. The galleons would flow, he'd have unlimited supply of drugs, he could afford his own manor house and get the ball rolling!

... and he spotted Harrison Jetson as well. Great time to be smug.

"I bet I even got somethin' for slacker Jetson!" He picked out a bottle. "Here. This one's for all my older gents. You could go all night - no more limp dick, guaranteed."
Oh great. Lestrange... He could actually do something about that vile cretin! Harrison's blood boiled upon hearing Deimos' little advertisement.
Running over to the deplorable man, Harrison pushed him to a wall and immediately placed him in a chokehold with his bare hands.
"I don't have a limp dick you-"
There came a craving for blood. He opened his mouth and started to attempt to dive down on Deimos' neck.
@Deimos Lestrange

The taller, older man was striding towards him with malicious intent. Deimos actually laughed when he was shoved backwards against the wall, but the tightening around his throat silenced it to mere wheezes after a while.

Seeing him like this was something. Despite Deimos's eyes positively popping and his face reddening with the restriction; he still felt amused by his reaction. Did that mean he really did have a problem? Deimos grasped about his jeans for the assurance of his wand. Jetson wasn't capable of anything too bad, he thought.

For a moment, it looked like Jetson looked like he was going to kiss him or something. Then, he plunged right to his neck. Deimos yelled out, and immediately struggled against his clutches. "Y-you fuck...ing..." The only thing he could try and do was lift his knee up, sharply, to the groin.

Jetson was a fucking vampire?!
Managing to break some skin, Harrison had a taste of blood. A taste he desperately avoided.
"How many pineapples were you consuming to make yourself taste good?"
He still grasped onto Deimos very tightly wanting to see the other turn blue. He wanted to see him struggle.
"Do you know what happens to bad little boys? You're not capable of being called a man."
@Deimos Lestrange

Onlookers did nothing. Of course they wouldn't: anything like this, the Ministry wouldn't care. There was no one else that was going to help him, and the realisation of that kicked in.

What he said was gross. He was disgusting. Perverted.

Deimos felt his wind pipe close further and further, until his throat was making these weak choking sounds in desperation for oxygen. His face went from red to purple, and the whites of his eyes began to redden and bulge.

His grip on him was too strong. The only thing he could do was non-verbal, so long as he could get his wand pointed in Harrison's direction. He tried a stunning spell - a banishing charm - anything to get him off.
He grimaced watching Deimos turn colors. This was
thrilling
. A rush of adrenaline that further excited him. As Harrison was going too far, a more human voice of reason ran through his mind and he gradually let his grip go from Deimos.
His expression simmered and Harrison was feeling great remorse. Just because he couldn't stand Deimos didn't mean he couldn't just let repressed instinct take over.
"I-I..."
Then he got hit with a stunning charm.
@Deimos Lestrange

The closure of his throat eased off gradually, but it only made a real difference when Jetson was forced to release.

He gasped desperately for air, coughed and spluttered, buckling and battered. His face turned from its horrific colour of near-blue, and he gulped down the oxygen in chokes and wheezes. A sharp, throbbing pain in his neck oozed with warmth, and he felt his own blood running from the wound.

Feeling up the wall to try and get to standing again, Deimos glanced back to Jetson - stunned. Staggering up to him, he pressed his boot hard into his chest; pushing all of his weight to him.

"Shame you won't get any last words, you dirty fucking vampire." He spat on the floor nearby Jetson, and took out his wand.

What are you doing?!

Glowering, Deimos looked at this fucking limp-wrist, pansy kid hovering about, looking distraught. The kid used a revival spell on Jetson...
Indigo dropped his shopping bags.

There was a man, perhaps only slightly older than him, pinning Harrison under his foot. It looked as though Harrison had been stunned. Acting instinctively, but shakily, Indigo managed to revive him.

Then he had to take in the scene in its entirety. What was going on? Who was that man? Why was there a lot of blood everywhere? There was some on Harrison's face, and on the man's neck. He stood there, shaking, realising this wasn't a situation he wanted to pull himself into. It was the exact kind of situation Harrison had warned him of, given the new Ministry decree...
Harrison looked up to the hardest of his ability in shock; he was still trying to process the killing he had attempted when everything began getting dimmer and dimmer and dimmer until there was nothing.
A grunt escaped as he looked perpetually in shock. His spirit was barely out of his body before he felt some sort of jolt back in. Harrison began breathing deeply and clenched to the side of his chest. It wasn't as painful as it could be due to his enhanced pain tolerane, but it was still a bitch.
Once he regained some sense of embodiment, Harrison checked his surroundings from where he laid until his eyes laid on Indigo. There was a clear sense of relief in his eyes.
"Indy... H-hospital..."
@Deimos Lestrange
@Indigo Macmillan

"Hah. You're not goin' anywhere."

He pointed his wand at Indigo. What happened next was not what he'd expected: the boy bolted, instead of raising his own wand again. Slightly surprised, Deimos shot spell after spell into his direction as he launched forwards; but none of them managed to make contact.

The boy was at Jetson's side. Deimos grinned, and raised his wand.

"Think you're apparating? Avada Kedavra!"

But the spot where they were was now vacant. His spell had merely hit the pavement. Deimos cursed loudly, growled, and kicked over his own merch stand in rage.
---
Permissions in this forum:

You cannot reply to topics in this forum