current time
Sep. 2020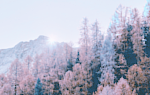 staff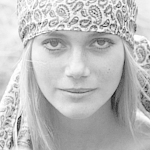 Admin Xaria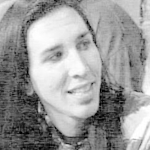 Admin Jules
Admin Topher
Who is online?
In total there are
5
users online :: 0 Registered, 0 Hidden and 5 Guests
None
Most users ever online was
139
on Wed Jul 03, 2019 9:12 am
Credits
Skin & graphics made by Xaria. The Harry Potter franchise belongs to J.K. Rowling. All original characters belong to the respective user that made them along with their posts. No copyright infringement intended.
Page 1 of 2 • 1, 2
Cassandra quickly slipped into the safe house, which appeared to be just another house in the sleepy townhouse in a small town in North Ireland. Once inside though, it was set up more to be a place to torture and get information out of people in the most devilish way possible.
Picking up one of the many bottles of alcohol lying around, Cassandra took a quick swig while waiting around for Harrison to arrive.
@Harrison Jetson
Harrison managed to find his way to the home; it had been a long time since he had even thought of going to Ireland. He walked up to the door and knocked not exactly knowing the protocol to enter this abode.
"It's Harrison."
@Cassandra Night

Hearing the knock and the exclamation from Harrison, Cassandra sauntered over to the door and pulled it over, bottle still in her hand. Hurriedly ushering him in, Cassandra quickly check out the door to see if he was followed, before closing and locking the door. "Welcome to one of my many domains around the isle, it's not really designed for humans to be comfortable, so if you want some alcohol, go right ahead," Cassandra stated, offering the bottle to Harrison.
@Harrison Jetson
"I probably need some to process everything..."
At least he built up a pretty decent tolerance?
Harrison took the bottle from Cassandra and glanced around.
"What's the gist?"
@Cassandra Night

Cassandra waited as the other man downed part of the bottle, before getting into the situation, "Your body, you might recognize as one Talia Stilldancer, low level officer in another dark organization infiltrating the ministry, one that looks to have it's claws all the way up to the upper echelons of our government. We really need to figure out how to stop this from happening, it really feels like this has happened every fucking generation at this point."
@Harrison Jetson
"Well, whoever killed her must've sent strong enough of a message. I can tell you right now that the Order's cleverness collectively went down since we started allowing the children in, and we only allowed them in as numbers tanked due to complacency during reconstruction."
Harrison took another drink.
"Seems like they have the right idea. Fight fire with fire. Hit them where they least expect it."
@Cassandra Night

Cassandra listened to Harrison talk, weighing weather or not to tell the man the truth of the matter. Harrison's second comment is enough to push her towards the telling him side of things. When the man finally stops talking Cassandra stated, "My reasoning exactly. When a body has an infection, it raises it's normal temperature to destroy the invading cells. Organizations sometimes must do the same."
@Harrison Jetson
He nodded.
"Imagine how much power they'll lose if their most-valued assets are taken out..."
A grimace grew on Harrison's face. Oh the blood...
Why did he not feel disgust towards that thought?
@Cassandra Night

Cassandra let out a huff at Harrison's statement, "It would be much easier to do that if their obvious lower level people were willing to do more talking. I really need to get some of them here so I can use some of the more muggle techniques that I've learned for getting information out of people."
@Harrison Jetson
"If they've likely infiltrated some Order assets, I can't see why we can't manage the same. Earn somebody's trust enough to reach the point of destruction after learning what we need to..."
Where was this side coming from?
@Cassandra Night

"Sadly, that is not where my particular skills land. I am more the phantom of fear to hang over an organization to cause dissension," Cassandra comments with a little laugh.
@Harrison Jetson
Hmm...
"Do you know anybody capable of such a feat then? I can't for obvious reasons."
Harrison had too much of a reputation.
"So, back to the body, I must say whoever did it has a good understanding on anatomy."
Good being subjective.
@Cassandra Night

Cassandra though for a second before a very evident name popped into her head, Baek Min-Ji, "I might know someone, will of course have to approach them to see if they are interested in the task, but I know a person."
Cassandra laughed as she realized that Harrison had completely missed the hints she had been dropping, before dropping one that hopefully would finally get the guy to realize what she had been alluding to, "I certainly do, at least when it comes to what causes which pain signals."
@Harrison Jetson
"It was you..."
Harrison was
amazed
.
"I had no idea you had that in you!"
Showed how little he knew of his colleague.
"How do we find an explanation for the Ministry then?"
@Cassandra Night

Cassandra could only laugh at Harrison's disbelief, "You forget that I grew up in the Mob. I learned this shit before I even went to wizarding school. Trust me, you would rather not know what I can do with a car battery."
"We don't give them a person, we give them a phantom, a thing to fear that isn't tangible, something for them to throw their rage and anger at that they will never be able to hit, and if they can, will never be able to destroy," Cassandra stated, thinking back to her studies of insurgencies.
@Harrison Jetson
"The most familiarity I got are news articles and Goodfellas."
He was intrigued about what could be done with a car battery.
"A group of untraceable rogues..."
@Cassandra Night

"Yeah, most of that glosses over the actual brutality that the mob can teach you. Ever heard of a thing called the Sicilian Necktie?" Cassandra commented.
"I've already laid the groundwork, giving them a ghost to chase after, but if you are interested in being a co-conspirator to my plans, I would not be opposed," Cassandra stated simply.
@Harrison Jetson
Harrison nodded.
"I was also high for a good amount of that Muggle world time, so some parts of my memories are a blur.""I am very willing to help. The Order isn't doing anything measurable."
@Cassandra Night

Cassandra nodded at Harrison's admission before saying, "Let it just be said that I know more muggle ways to kill a person than I do magical, and you know what's in my job description so that should tell you something."
"Well then, I think we have the beginnings of a new faction in this war," Cassandra commented with a smile.
@Harrison Jetson
"I believe so as well. I need to step down from the Order as it's clear our priorities don't align."
He was actually going to be able to do something.
@Cassandra Night

Cassandra gave a little laugh at Harrison's assessment of the Order, "Yeah, never was going to join that crew. Everything I read about them just gave me the impression that they didn't know how to actually conduct a war. They got lucky by having powerful wizards on their side a couple time, but man were they horrible strategists."
Cassandra moved around the place, gathering up various supplies, "My current plan is to pick off the low level chaff and maybe get a couple of names of the higher ups."
@Harrison Jetson
He nodded.
"I've tried my hardest by actually archiving all the newspapers I could get my hands on and gathering intel, but even then nada. I stepped up to be leader some time ago, but with the expectation that I wouldn't be doing majority, if not all, of the work."
Why did they allow offspring in there again?
"By then, it was mainly the Potter-Weasley brood no matter how incompetent they were.""Good plan. We also need to see if there might be any oppositional groups popping up or dissidents of any kind - alliances of some sort are beneficial."
@Cassandra Night

Cassandra snickered at Harrison's explanation, "They are more a dynasty at this point, if we are going to be honest with ourselves. Dynasties have a tendency to implode from incompetence."
"I know of a couple people, and if there are any Order members who wouldn't be opposed to our, more active participation in the war, we can certainly bring them over, though I would prefer quality over quantity in this effort," Cassandra stated frankly.
@Harrison Jetson
"A dynasty is a good way to put it. Going to be quite the short lived dynasty once it's obvious to the public that those kids can't match up to their parents. Good thing they're still pretty young - for their sake."
Harrison couldn't exactly think of anybody.
"We'll have to keep an ear on the rumor mill then. There has to be some people out there who'd align with us."
@Cassandra Night

"Yeah, still enough time that if any of them are interested, they could be molded into something great, but it certainly seems like they don't want to put the effort in," Cassandra commented.
"Yes, we shall, though as I said, we should only bring in competent people, we don't need cannon fodder if we play this right," Cassandra stated.
@Harrison Jetson
Page 1 of 2 • 1, 2
---
Permissions in this forum:

You cannot reply to topics in this forum