current time
Apr. 2021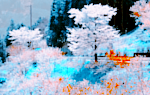 staff
Admin Xaria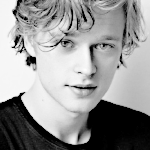 Admin Violet
Who is online?
In total there are
5
users online :: 0 Registered, 0 Hidden and 5 Guests
None
Most users ever online was
139
on Wed Jul 03, 2019 9:12 am
Credits
Skin & graphics made by Xaria. The Harry Potter franchise belongs to J.K. Rowling. All original characters belong to the respective user that made them along with their posts. No copyright infringement intended.
Page 1 of 2 • 1, 2
A body found in the atrium of the Ministry was something that interested Allison. The fact that the Ministry shut down as soon as the body was first found, so as few people would see it as possible, and the fact that they stated that it was an active investigation both twinged Allison's cover-up radar.
That what lead Allison here today, slinking around the Ministry and their records office to see if she could glean anything from anything that might have slipped into the public record for this case, especially if it was murder, and thus something that shouldn't have much follow-up to it since it was no longer a crime. That was another things that bugged Allison, that little change in the law, and she was thankful that her magical skills laid in defensive magic, so retaliation wasn't the biggest of her concerns.
@Harrison Jetson
Harrison was skimming through all sorts of records trying to gather up as much information as he could; he was suspicious of some of these newer Ministry employees, so he needed to find out if there were some sort of Death Eater link involved. This is what he usually did if he wasn't actively investigating a scene or running other sectors of law enforcement errands.
Getting a sense that someone was around, he decided to temporarily retreat from the cabinet of records he was looking through to find out who it was.
"Do you have authorization to be in here?"
@Allison Sabitz

Allison was kind of surprised when another voice yelled through the department, it was unusual for anyone else to be here, especially with Allison's habit of coming later in the day. Her friendship with the attendant for the department of records meant that she had free reign over everything that didn't require security clearance, which ended up being quite a bit. "I was let in. Just looking through some of the public records, don't mind me," Allison said, as she cycled through a number of cabinets, trying to find any information that might have slipped onto a written document. He quest today has been so far unsuccessful.
@Harrison Jetson
"What are you looking for then?"
Harrison inquired. He could speed up the process as he could go through the records blindfolded if he really wanted to.
@Allison Sabitz

An offer for help, that was intriguing, though this was still the ministry, so they were just as likely to run them off the path as put them on the right one. Taking a second to weigh her options, Allison said, "Just some information for the obituaries section, spellings of names, next of kind, that type of stuff."
@Harrison Jetson
Obituaries?
"You might find the obituaries more within the Daily Prophet archives. Do you mean the death certificate by chance?"
@Allison Sabitz

"Oh, you misunderstand me, I'm working on writing this weeks obituaries. Some of them were passed on with incomplete information. When that happens, I do some digging and find the rest of the information to put into the article," Allison said, closing a filing cabinet, and moving on to another trying to dig up the information she needs.
@Harrison Jetson
"Been lots of things running through my mind lately, my apologies."
So much for his sharp hearing...
"Who are you exactly looking for? Some information is considered confidential."
@Allison Sabitz

"Allison Sabitz, The Quibbler," Allison introduces herself, reaching one hand over the filing cabinet that she working with while keeping her focus on what she is looking through. "And don't worry about me, I'm in here a fair bit. Confidential documents are on that side of the room, if I go past row 37 the security spells will activate and that is not something that I want to deal with."
@Harrison Jetson
"The Quibbler? Tell me what you're looking for, and I'll retrieve it."
At least he knew the Quibbler wasn't in the Death Eaters' pockets...
@Allison Sabitz

"Well, since the Ministry legalized murder, half of the time they don't even identify the corpses anymore, which means that job is now mine half the time. There were two unnamed corpses this week. One I have managed to dig up as Lucille Debonair, a French ex-pat who decided that English countryside was a good place to retire, but I haven't gotten anything on the other body yet. My job title is Investigative journalist, I know what I am doing in here," Allison tells the other person as she continues to dig through the various files in the cabinet.
@Harrison Jetson
"Does the unnamed corpse have unnaturally colored hair? I may be able to help you, but not within these walls."
There goes that bit of paranoia again.
@Allison Sabitz

Allison perked up at the comment, this person knew something, and was willing to talk, probably off the record but that's how these type of things go. Also, this was a story that had to be told outside the Ministry, that made it even juicier. Allison gave the man a dazzaling smile before saying, "Decline to comment." She paused a second, before saying, "Though thank you for your help, here, let me treat you to some coffee."
@Harrison Jetson
"Coffee? I could use some the way the morning went."
Let's see how well this would work out.
@Allison Sabitz

"Fantastic," Allison says, heading to the door to the records room, "Shall we head out then."
@Harrison Jetson
He nodded only to remember that they were in different sides of the room.
"I think we shall. Let me alert my boss of me taking one of my breaks and I can meet you outside?"
@Allison Sabitz

"Sounds like a plan, meet you at Tongue & Cheek in say, 10 minutes then?" Allison asked before making her way out the door and heading towards the establishment.
@Harrison Jetson
"I will."

He had no clue what this woman looked like, but at least he got to leave the building for a time.

Allison quickly arrived at the tongue and cheek, grabbing herself a table in the back corner, She recognized the person she had been in the records room with, despite not seeing his face. Having done many of press conferences at this point, she knew the voice of Harrison, so it was easy enough to wave him down when he entered the building.
@Harrison Jetson
After clocking out for break, Harrison grabbed what he could from his office before apparating to that one coffee shop.
Where was that woman? He looked around the interior.
"Hello?"
@Allison Sabitz

Allison watched as Harrison entered the establishment. It was relatively quiet, being midday, but even with that, Allison had set herself up in one of the tables in the back corner. After trying to wave down Harrison, Allison said, "Over Here dingus," hoping that would be enough to get her attention.
@Harrison Jetson
He glanced around until he saw where the woman was. Harrison took the other seat.
"You're from the Quibbler?"
@Allison Sabitz

"Your deductive abilities feels somewhat lacking for someone whose job it is to do deductions, but yes, I am Allison Sabitz, Investigative Reporter for the Quibbler," Allison snarks at Harrison as he makes his way over.
"Now, you seemed to indicate that you had information about the mysterious body I have been trying to identify. All of this would be off the record of course," Allison stated, reassuring the auror that she wouldn't publish or rat our her source.
@Harrison Jetson
"Let's just say there's been non-work things on my mind."
He was getting rather tired of the auror life under the current administration's scrutiny.
Harrison nodded.
"I do."
He handed a manila folder over to Allison allowing its contents to speak for itself.
@Allison Sabitz

"Sharpen up that mind, from what I've been seeing, everybody is out to gut someone right now, especially since the social contract that say that's a punishable offense is off the table," Allison extols to the other man.
Allison grabbed the file, looking over it quickly. She kept her face neutral for a couple seconds, before breaking out in a massive smile, "Oh, you have given me a gold mine haven't you?" Allison took a couple more seconds to scan the document before looking over at Harrison, "Do you need this back or can I steal this from you?"
@Harrison Jetson
Page 1 of 2 • 1, 2
---
Permissions in this forum:

You cannot reply to topics in this forum