current time
Apr. 2021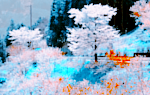 staff
Admin Xaria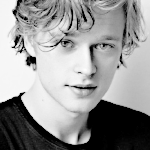 Admin Violet
Who is online?
In total there are
7
users online :: 0 Registered, 0 Hidden and 7 Guests
None
Most users ever online was
139
on Wed Jul 03, 2019 9:12 am
Credits
Skin & graphics made by Xaria. The Harry Potter franchise belongs to J.K. Rowling. All original characters belong to the respective user that made them along with their posts. No copyright infringement intended.
Carina sat on the couch in the Slytherin common room and stared into the emerald green flames of the fire. Her brainless racing and she felt overwhelmed by everything going on. She took a few deep breaths to try and calm herself when she heard someone come in through the portrait. She didnt want to deal with anyone, but it seemed she wouldn't have a choice.
@Athena Lestrange
Athena stepped into the common room through the portrait that swung open as she had said the password. The place was nearly empty, it seemed that there was only one other person there. Carina Malfoy. She had shared a dorm with the other girl ever since starting at school but she still couldn't say that she knew her very well... Athena wasn't very good at getting to know people, she was too driven for that. Though, it was clear that there was something wrong where the other girl was concerned. Maybe Athena could at least try to be nice?
"Hello, Carina. Is everything alright?"
It clearly wasn't, but she was giving her an out if she didn't want to talk about it. She sat down daintily in a oversized armchair nearby so she could hear the other's response.
@Carina Malfoy
Carina looked up and sighed when she saw Athena. She shrugged at her question, because she honestly didnt know how to answer it, "I'm alright, I guess. Just got alot on my mind." And that was the truth. Between her grades and painting her health to her father's standards and the boys she fancied, she was almost overwhelmed. Almost.  
@Athena Lestrange
Athena wasn't the type to try to drag an answer out of someone, so when Carina shrugged, she nearly just shrugged herself as well and then walked away. But then the girl spoke as well.
"Don't we all."
Athena replied honestly. Athena told herself she didn't have time to date or worry about boys, so at least that was something that she didn't have to worry about... But she had her studies, her ambitions, she had everything else. She crossed her legs at her ankles as she sat in the large chair.
@Carina Malfoy
"I guess everyone's got their own issues. I usually go to Malia when I'm feeling like this, but shes been busy alot lately. So it's kind if just been all.. bottled in, you know?" She had no idea why she was telling Athena so much. They weren't close like that, despite sharing a room for years.
@Athena Lestrange
"Believe me, I understand."
Athena assured the other girl. Oh, how she knew that all too well. She was very good at bottling everything up inside. Only, she didn't really have anyone she depended on to tell all of her troubles to. She didn't really fully trust any of her sisters and she wasn't about to go telling her troubles to Chaos or Deimos. So, she kept it all bottled up. Which was probably going to come back to bite her eventually. But she would deal with that when it came to it.
"I've got nothing better to do right now, if you want to talk about it."
maybe it was just Athena's way of finally reaching out some, of acknowledging that maybe she did need friends... maybe.
@Carina Malfoy
Carina bit rather lip, "Well, there's these guys. And I have feelings for all of them. There's Louis, of course. But then there's Apollo in Hufflepuff. Hes so sweet and kind. And then there's Niall from gryffindor, which makes no sense because he says hes gay." She groaned as she felt a migraine starting to form, "And Malias so busy she barely has time for me anymore. I have no one to go to and shes supposed to be my best friend." Carina could use a. we friend or two.
@Athena Lestrange
Athena ran her fingers through her hair, causing it to be a bit disheveled as she listened to the other girl's woes.
"That does sound like quite the situation..."
She didn't have time for boys, she was too busy trying to make herself succeed, maybe it was a good thing that she had decided long ago that she wouldn't waste time on things as trivial as relationships.
"I guess you just have to decide if any of them seem like you could put up with them for longer than a couple of weeks."
It was probably a bleak way to look at things, but she was trying to give friendly advice, that's what counted, right?
"Hmmm, you would think she could make time for her best friend."
Athena was pretty sure that if she had a best friend that she would make time for them... If she had one.
@Carina Malfoy
"If I could put up wi thg any of them for an extended period of time it would be Louis. We dated before, and those feelings are still very much there." She scoffed at her statement about Mal and shook her head, "Lately it seems shes not my best friend anymore. I dont know, maybe were just growing apart. It might be time to move on and make new friends."
@Athena Lestrange
---
Permissions in this forum:

You cannot reply to topics in this forum