current time
Apr. 2021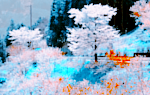 staff
Admin Xaria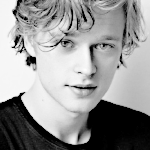 Admin Violet
Who is online?
In total there are
3
users online :: 0 Registered, 0 Hidden and 3 Guests :: 1 Bot
None
Most users ever online was
139
on Wed Jul 03, 2019 9:12 am
Credits
Skin & graphics made by Xaria. The Harry Potter franchise belongs to J.K. Rowling. All original characters belong to the respective user that made them along with their posts. No copyright infringement intended.
Athena had a big test coming up. Usually, she didn't think much about a test, such things usually came pretty easy to her and she worked hard anyway. But she wasn't sure about this potions test. Potions weren't her strong suite and she never really saw a point in making her own potions when it was just easier to buy them and took a lot less of her time. But alas, she had to do well in this class. Luckily, she knew where to get a potion that would help her to stay up all night and be able to study for the test. It was like the muggle drugs that some college students used so that they didn't need sleep. And Athena knew exactly where to get it, even if it wasn't something that was exactly legal.
She walked into the shop, looking around to see who else was in the building. It was a seedy shop anyway, but what she needed required discretion. It wasn't until she noticed there was no one in the store paying attention that she walked up to the worker behind the counter and asked for what she wanted, they knew her, she had been here for just this reason before, it was nothing for them to take her money and hand over the potion that she quickly pocketed.
@Discordia Lestrange
Discordia decided to get a little something for her fiancee while she had a free period of sorts; she never expected to be the first of her siblings to be getting married, but life works in mysterious ways. She was looking at shelves and shelves of potions a student wouldn't typically have access to at Hogwarts.
Hearing the voice of one of her dear siblings, she came out of her quiet hiding.
"Dear sister of mine,"
Discordia greeted with a slightly demented grin.
"Up to trouble?"
@Athena Lestrange

Luckily, Athena had been able to stow the potion bottle away in the pocket of her robes before her sister had come out of hiding. She didn't need anyone to know that she used the stuff, even if it was just to stay awake to cram for a test the next day. She didn't want to answer questions or to have her reputation tarnished. She was going places. She didn't need anyone knowing the lengths she would go to in order to get there.
"Of course not. I don't have time for trouble."
She said in her most haughty of voices. She wanted there to be no mistaking that she might be here for anything unbecoming.
"What are you doing here?"
She asked a little more pleasantly, trying to get the attention of her intentions for visiting this place.
@Discordia Lestrange
"Finding items of use for Kenzi,"
she responded.
"My fiancee."
Now that cat's out of the bag.
What could Athena want from this sketchy place anyway?
"You?"
@Athena Lestrange

"Your fiance? You mean that muggle girl you're always hanging around with?"
Athena asked with a bit of distaste. What was her sister thinking? If she wanted to be with another girl, that was fine. But a muggle? Athena didn't understand it. What was their father going to think?
Athena brushed her hair back behind her ear as her sister asked her why she was here.
"That's hardly any of your business."
She said with a bit of a frown, she knew it was hypocritical of her to say.
"I was just looking around."
She reconciled, she was a bit grumpy today, it seemed. But she at least caught herself and tried to remedy it a bit.
@Discordia Lestrange
"She's muggleborn. She has magic. There is a difference, dear sister."
Kenzi was THE exception to the whole not getting intimate with those of lesser blood deal.
"She has a lot of advantages like we do."
Discordia crossed her arms.
"We're family. My business indeed."
@Athena Lestrange

"Technicalities."
Athena responds with a vague wave of her hand. Though, she was a bit intrigued to hear just what these advantages the other girl might have. Hadn't they all been taught that those with muggle blood were more or less like second rate citizens? Athena was a bit surprised by her sister's choosing. She wouldn't try to deny that.
Athena crosses her own arms over her chest as well, mirroring her sister's own movements.
"As I said, I was just having a look around. Change of scenery."
because it wasn't like she was actually going to admit to any short comings that would require her to acquire the less than legal potion that was now hidden in the pocket of her robes.
@Discordia Lestrange
Discordia raised an eyebrow.
"No, you're not. If you were, you would've opted for a place totally different than home and your common room."
@Athena Lestrange

Athena resisted the urge to roll her eyes at her sister's statement.
"Oh, dear sister, you read entirely too much into something that is far from as exciting as you're thinking it is."
She said with a dismissive wave of her hand.
"I've been walking around every store in the area out of sheer boredom. This just happened to be where you found me."
A complete lie, but she was trying to play it off, it wasn't like she was going to tell her sister of her use of illegal potions.
@Discordia Lestrange
"Oh, sister, you know you don't have to lie to me..."
A twisted smirk grew on her face.
"We're of the same blood."
Only through the paternal line.
"I thought we trusted each other?"
Discordia shoved her hand down the small slit in her skirt that worked as a makeshift pocket until she pulled out a shank made from a broken broomstick.
"Tell me."
@Athena Lestrange

---
Permissions in this forum:

You cannot reply to topics in this forum