current time
Apr. 2021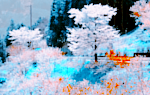 staff
Admin Xaria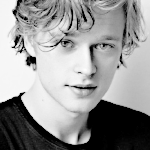 Admin Violet
Who is online?
In total there are
6
users online :: 0 Registered, 0 Hidden and 6 Guests :: 1 Bot
None
Most users ever online was
139
on Wed Jul 03, 2019 9:12 am
Credits
Skin & graphics made by Xaria. The Harry Potter franchise belongs to J.K. Rowling. All original characters belong to the respective user that made them along with their posts. No copyright infringement intended.
Louis had plans to meet a few people on the first Hogsmeade visit of the year: those who were left behind at Hogwarts. He wondered if he would see Cernu, Carina, Lakelyn, Faye, and perhaps some of his cousins. That would be nice.
Some of the more obscure shops were around the back streets of Hogsmeade, and Louis wanted to buy a few things before he met up with people. Just when he turned the corner, however; he saw someone that had him standing very, very still.
"Mackenzie?"
@Mackenzie Riddle
Mackenzie was looking inside the window to the quidditch shop checking out a new broom when she heard her name. She turned and was shocked to see Louis Weasley standing there, "Louis." She didnt know what to do. Hug him? Run? That wouldn't help. He had already seen her.
@Louis weasley
Louis went up to her. She looked as though she was uncertain of how to approach the situation.

"I had heard rumours," He admitted, although he wasn't really one for gossip. If it was spoken in passing though, he couldn't help hearing it. "That you're still... you know." Alive.

He thought back to their last meeting, and that was extremely confusing. Still to this day, he wasn't sure if he had danced with her or... someone else.

"How are you doing?" No matter what pain she may have inflicted on some loved ones, Louis couldn't find it within himself to be unpleasant to her. He knew there was good in her.
"Yeah well rumors are sometimes true. I'm obviously here. Alive and in the flesh." She thought back to when they had danced. She was pretty sure he didnt know Aria had been her. But the hair should have been a big clue, "ive been alright. Fighting with my sister, as usual. Hoe about you? Havent seen you since we danced last year. I was American then." She said with a sly smirk at him to basically tell him it had been her.
@Louis Weasley
"I thought it probably was you."

He beamed at her.

"Why haven't you been getting along with her?" He asked, wanting to be friendly. He still felt as though she was a girl who had been shown a bad road, and needed to turn around now. She had the potential to turn it all around.
"You always were quite intelligent." She said twirling a strand of purple hair around her finger. "Shes been rather insufferable lately. Thinking shes better than me. She might graduate a year early and won't seem to drop the subject." She leaned against the wall and looked him up and down, "You look good, Weasley. Been working out? You look more muscular."
@Louis Weasley
"I see. It's a shame that you're not getting on."

Louis never really connected with Malia the way he connected with Mackenzie in the past. In fact, he wasn't sure if Malia really acknowledged his existence. She seemed to have her own thing going on.

"Working out?" He was taken aback by her compliment and body language. "Hm... no, not really. Do I look different, then?" His smile strained slightly.
Mackenzie shrugged and rolled her eyes, "That's normal for us. When were getting along, were usually plotting something." She couldn't help but laugh at his reaction to her compliments, "Calm down, Weasley. It's just a compliment. Not flirting with you  I doubt my boyfriend would like that. But yeah, you do." He really did look different. And seemed different as well. He seemed a bit more... confident and relaxed since she had last seen him. Stressing out over Carina and his aunt hermione and everything else. Speaking of carina, time to stir the pot, "I saw Rina at the welcome back dance. Didnt know she was going with Largo."
@Louis Weasley
"I didn't know you had a boyfriend," He said, smiling. That was probably a good thing for her. It depended on what sort of a person he was.

When she mentioned Carina, he was quite taken aback. He'd known, through Cernunnos, that there was some kind of connection between her and his brother Apollo. So from what he could gather, 'going with' meant they were in a relationship.

His chest contorted, and suddenly he looked quite unwell.

"Oh... I see."
"Yeah, I've been going with Jaxon Fulton for almost a year now. Basically since I broke things off with Albus." She didnt get upset at the mention of her ex boyfriend name anymore. Which was very much a good thing. Mackenzie could see the change in his attitude a d frowned a bit, "You ok? I didnt mean to upset you I thought you two were friends." She felt bad now that she had done it. She cared about Louis and didnt want to hurt him. "You apparently get like this every time her name is mentioned. Louis.... you cant punish yourself like this."
@Louis Weasley
He was quiet for a while. But when his lips became unstuck finally, he didn't know what to say.

"I suppose..." Why was he hesitating so much? "I just hope she's... all right."

He really didn't know what to say. Everything that he'd said just then sounded strange, like someone else was saying it. He wasn't being honest with himself.

"Did she look happy?"
"Shes doing good. You know I always got an eye on her." She said ruffling his hair a bit, trying to cheer him up. When he asked if she looked happy she bit her lower lip, "I mean, yeah. But I know Carina. She would have been happier with you. She lights up when your name is even mentioned." She smiled a bit at the thought if her childhood friend. It was true too.
@Louis Weasley
Louis tried to rake through his feelings and make sense of them, but all what he felt was a paralysing numbness to it all. He knew that he should feel happy for her, and yet he felt a little selfish for wanting to spend more time with her.

"I suppose I probably shouldn't ask her to... meet up anymore, really. Out of respect to them both, I mean."

And yet... he still wanted to talk to her. He was lost.
"Do it. I promise you she would say yes. In a heart beat. I actually just saw her at the Three Broomsticks with some friends. I'm sure she would still be there. And I know she'd be happy to see you." She placed a hand on his shoulder and gave him a comforting smile, "you owe it to yourself and her to figure out exactly how you're feeling, Louis."
@Louis Weasley
---
Permissions in this forum:

You cannot reply to topics in this forum