current time
Apr. 2021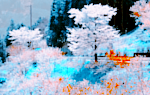 staff
Admin Xaria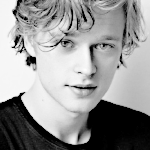 Admin Violet
Who is online?
In total there are
8
users online :: 0 Registered, 0 Hidden and 8 Guests
None
Most users ever online was
139
on Wed Jul 03, 2019 9:12 am
Credits
Skin & graphics made by Xaria. The Harry Potter franchise belongs to J.K. Rowling. All original characters belong to the respective user that made them along with their posts. No copyright infringement intended.
Carina was searching the aisles for a specific book she needed. She was working on her options assignment and couldn't find the one book she needed. It had to be there somewhere. She groaned as she went up the aisle one more time in search of it.
Niall hated this library, and only visited when he absolutely had to. He couldn't stand the thought of studying alone, or being seen studying alone, so he always just took out books to take back to the dormitory or to meet somewhere with Aeris.

Thinking of Aeris, he saw Carina Malfoy when he was going down the aisles. Maybe he should mess with her. It was a shame Aeris wasn't around to witness it, but perhaps she would be thrilled when he reported back to her.

"What ye lookin' for?" He asked her, in a would-be pleasant way.
Carina turned and groaned when she saw Niall, "If you must know, I'm looking for a specific potions book. It has a section I need on bezoars and their uses." She crossed her arms over her chest and cocked her hip to the side, "What are you doing here? I didnt even know you read." She had hardly seen him in the library in six years. She chewed on the inside of her cheek and kept her guard up.
@Niall Maguire
"That's funny."

He eyed the shelves nearby idly. One of them on the shelf next to him said something about bezoars, so he slipped it out and showed her the cover.

"Is this the one?" He asked.
Carina eyes lit up when he pulled our the book she needed. She nodded quickly and reached out for the book, "Thanks." She looked him over a bit and figured maybe he wasn't so bad. she was still upset about her dress, but it was the past.
@Niall Maguire
Niall smiled pleasantly, but then held the book high up - out of her reach.

"Good. This was the one I needed, so it is."

His smile turned into a smirk. He was enjoying himself at least.
Carina narrowed her eyes at him before pouting, "Come on Maguire. I've been looking for that book for an hour now." She said looking up st him, "Can I please have it, Niall?" She asked, figuring playing nice might get her farther.
@Niall Maguire
"Yer kinda cute when yer nice."

Instead of giving it to her though, he smiled a little. Like smiling at a cute animal.
Carina groaned and tried to reach for the book, "Maguire, I'm not playing." She manages to push herself up a bit by pressing down on his shoulder to give her some leverage, "Give me the damn book."
@Niall Maguire
Niall put the book on the highest shelf, way out of reach of her. He did it in such a casual way, it was as though she had asked him to do just that. Then he looked at her, taking hold of his shoulder. He made sure to stare directly into her eyes.

"Are ye throwin' yerself at me, Malfoy?" He taunted, idly stroking her back.
Carina rolled her eyes and tries to reach for the bookmore, "dont flatter yourself. You're taller, and physics proves you can use someone as a lever to reach high objects." She got back on her feet and stared at the book. She could maybe reach it if she jumped. She clenched her jaw and tried to jump up and reach it, but failed.
@Niall Maguire
"Wow, yer clever," He said, in an exaggeratedly surprised tone.

When she tried to jump, Niall took hold of her waist. Then he pushed her up high, so that she could reach it.

He doubted that the librarian favoured this sort of horseplay in her library but he wasn't the best example of a prefect. Once she'd got it, he lowered her gently. He still had his hands on her when he whispered: "So, ye not gonna think about me tonight then?"
Carina ignored him and kept trying to reach for the book. When she felt his arms around her waist, she squealed a bit before noticing he was lifting her. She grabbed the book and held it to her chest when he put her back on the ground. She bit her lower lip and placed a hand on his chest, taking a step closer to him, "If I do dream of you, it's how I know I'm having a nightmare."
@Niall Maguire
Niall smiled sweetly back at her.

Girls.

They were so much more difficult to flirt with than men. Men just usually took the bait and ran through with it quickly. Nothing was left in translation.

"Ye look like yer about to kiss me." He grinned.
Carina laughed and shook her head, her hair bouncing around her shoulders, "You look like you want me to kiss you and if that's the case, just do it." She didnt know why she said what she said, she just did. He was cute, that much was obvious. But wasn't he gay? It didnt make sense to her. But part of her wanted to kiss him at the same time.
@Niall Maguire
Faye turned the corner, her eyes casually sweeping stage right, before returning back again.

Wait a tick.

She backtracked. Carina Malfoy and Niall Maguire?!

"What are you two doing down here?!" She interjected, seeing them all squashed together and... touching. "Niall you're a prefect. Act like one? Seriously." She sighed exasperatedly. Wasn't he gay? Nevermind. They were taking the absolute piss.
"Chill out, Phiera. Maguire was being a prick and refused to give me the book I was looking for. I had to practically climb the shelves to get to it after he put it out of my reach." She glared at Niall and stuck her tongue out at him as she clutched the book to her chest in case he tried to take it again.
@Niall Maguire
@Faye Phiera
"We're just talkin', sweet jesus..."

She was annoying. He'd heard she was from southern Ireland as well. Typical.

Still, he moved away from Carina a tad.
She narrowed her eyes. A warning sign.

"Fine. But just... keep all that stuff for out the library. That's all I'm asking."

Giving them one last, stern look - she left them. Perhaps she was confident that they wouldn't continue, particularly as Niall was a prefect and needed to behave as a role model.
Carina scoffed and rolled her eyes when Faye left. She turned back to Miall and set her book down, "So where were we? Oh yeah. You thinking for some bizarre reason I would want to kiss you now why would you think that?" She asked stepped a bit closer to him. She could smell the cologne on him and it made her feel a bit light headed in a good way. She liked it.
@Niall Maguire
"Irish sket..."

He noted that she'd made an effort to forget her accent though. Niall didn't like that. He didn't like her, or Narkissos Jetson.

He turned back to Carina, and she had got close to him again. "Think you owe me one, lass. For gettin' me detention with Riddle." Yeah... he didn't sound too sour about that. He couldn't help it though. It was annoying.
"I didnt know Uncle Loch gave you detention." She wasn't surprised really. She smirked however and stepped closer, "Since that happened, I guess I do owe you." She stood up on her toes and pressed a kiss to his cheek, leaving a pink lip gloss mark behind. She giggled and stepped back, wondering how he would react.

@"Niall Maguire."
Uncle Loch? That made sense - all these pureblood families were interrelated. He didn't realise that he was an Uncle though. Or was that just Uncle as in a note of endearment?

He didn't have much time to think about it, because he had this gluey sort of smear pressed right on his cheek. He should have been angry, really. Lip gloss all over his cheek? Gross. But, instead, he took her arm and pulled her back to him. Then kissed her right on the mouth.
Carina was shocked when he pulled her to him and kissed her. It didnt make sense. He was gay, wasn't he? Teasing her was one thing. actually kissing her was a whole other ball game. But she found herself kissing him back which just made her more confused. Especially with her feelings for Apollo and her remaining feelings for Louis. She stepped back after a moment and looked up at him, her face full of confusion, "Why did you do that?"
@Niall Maguire
---
Permissions in this forum:

You cannot reply to topics in this forum