current time
Jan. 2021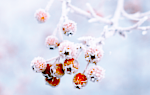 staff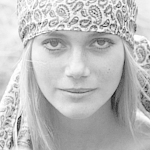 Admin Xaria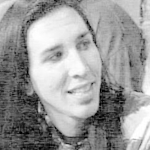 Admin Jules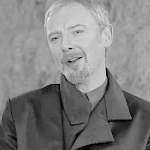 Admin Violet
Who is online?
In total there are
5
users online :: 1 Registered, 0 Hidden and 4 Guests
James Potter
Most users ever online was
139
on Wed Jul 03, 2019 9:12 am
Credits
Skin & graphics made by Xaria. The Harry Potter franchise belongs to J.K. Rowling. All original characters belong to the respective user that made them along with their posts. No copyright infringement intended.
Page 1 of 2 • 1, 2
Severus decided to start the term with a medieval party this year; his hope was to keep the students and staff distracted from the changes that have occurred at the school. He knew some would be excited about what was going on in the school and others not so much. His only hope was that everyone could just relax and enjoy themselves for at least one night. The tables were pushed to the sides and were draped with each house banner, the house tables were on both sides of the professor table. The school banners were also hanging from the ceiling and the middle of the room was left empty for dancing and entertainment that he had hired for the night; he had managed to get a couple of medieval performers to do a joust to entertain and wow the students before they danced the night away.
Severus walked into the room and surveyed it before taking his seat in the middle of the professor table; he thought that everything looked perfect and hoped that everyone else would agree. Camille was seated to his left and the House Heads framed them with the other professors spread evenly on either side. His vision for the staff table was that of a traditional royal court head table.
Great Hall
Camille was in the Great Hall with her countenance not as happy and perky as it usually was; she was genuinely afraid for the state of the school and the students. She remembered the news stories from the previous time Hogwarts was run by Death Eaters. Why did history have to repeat like that?

Hopefully, this term wasn't going to end up going too badly. She forced a smile on her face to try and be somewhat more presentable to the students.

Carina entered the great hall and smiled when she saw all of the decor. It really looked like medieval times. She walked around as her dress flowed around her. She was a bit nervous to be there with Apollo. She had asked him while they were on the train to attend with her. She was happy, but shocked, that he had said yes. She looked around wondering if he had arrived yet.
@Apollo Largo
Mackenzie entered the great hall and rolled her eyes. She didnt really do parties, but she loved shopping for them. The dress she had was absolutely perfect. She smirked when she saw Carina and went over to her, locking arms with her and the two chatted quietly.
Niall was dressed as a medieval knight - complete with chain mail halburk, surcoat and gauntlets. He had his family's coat of arms printed on the surcoat, and thought it looked pretty good. Obviously he entered the dance with his best friend in arm - Aeris. Glancing across at Carina Malfoy and Mackenzie Riddle, however; his eyes drew sceptically across the pair.
"Those two need to be knocked down a peg this year."
@Aeris Sung
Aeris went for a more different approach and decided to tap into her Korean roots from her father's side. She donned traditional clothing from the Goryeo dynasty with colors that were carefully chosen to complement her bleach blonde hair. It definitely stood out among the sea of European medieval-era clothing.
"Is there a spell somewhere that causes their inner beauty or lack thereof to come out?"
@Niall Maguire

Niall laughed derisively.

"Lookin' at what Malfoy's decided to wear, we could just knock the wee flask of non-alc red wine all over her. It's beggin' for it."

He smirked.
"Could always get a bit of dirt on your shoes and accidentally step on her dress..."
A smirk grew on her face.
"Apparently she doesn't like you very much. Let's show her she isn't in charge. Didn't she lose her prefect position from being awful?"
@Niall Maguire

Carina noticed Niall Maguire and his little friend staring at her and mackenzie and whispering. She raised an eyebrow at them before rolling her eyes and turning back to Mackenzie, "I'm gonna go look for Apollo." She kissed her friends cheek and walked off, looking for her date.
Faye quite liked the idea of the theme, but had gone for something fairly simple. She favoured navy blue when it came to these sorts of events; probably because she wanted to pay tribute to Rowena Ravenclaw or something. Still, she thought the kirtle gown with leather belt looked decent enough. She knew that certain people would probably put a lot more effort in...

Yes - like Aeris Sung, Carina Malfoy, Mackenzie Riddle.

Faye sighed, and helped herself to drinks.
"She left..."

He tried not to sound too disappointed. They were onto something there.

Instead, he decided to look at the Head Girl instead.

"Is that a sack, or...?"
"She's probably looking for a place to kneel. Maybe you might be able to catch her."

Aeris turned to look over at Faye. "Well, she knows her class at least."

Narkissos couldn't be damned to dress to the theme. He had nothing in his wardrobe for it, and he always wanted to look professional. This was his seventh year and he ended up being Head Boy. He was taking this title seriously.

"Has anything of notice happened yet, Faye?" he asked as he approached her.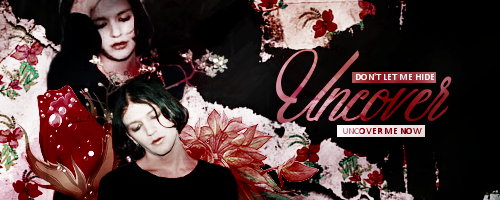 "Dirt on my shoes..." He looked around. "I'll be back."

Niall casually slipped outside - right outside, into a very muddy puddle. He didn't really mind soiling his shoes - it could all wipe off. Then, feeling as though he'd accumulated a good amount of dirt, he looked around for Carina so he could 'accidentally' step on the hem of her dress.

He snuck up behind Carina, and thought he'd managed it. He'd definitely walked over something. Then, he re-entered the hall.
"No I don't think--"

When she turned, she looked taken aback.

"What are you wearing?"
"Something more modern. I don't have medieval clothing. I almost tried to see if I could go through my dad's closet, but it was probably filled with spiked jackets."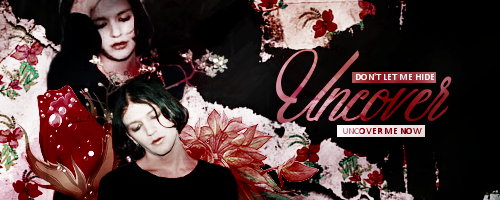 "You are Head Boy - you should be in the spirit of it. I could have cut something out of an old tablecloth from the elves or something..."

She folded her arms and sighed.
Carina ignored Niall when she saw him approach her and rolled her eyes. However after he left she noticed something on her dress. She felt her anger grow and stormed over to him, "Maguire!" She shouted, fire dancing across her eyes.
@Niall Maguire
Lochlan had left the staff table briefly to check something in his office, but had come across Carina Malfoy just outside the hall.
"You can screech on the quidditch pitch, Carina."
He said pointedly, but with an amiable smile.
"What is the matter?"
He asked.
@Carina Malfoy
Carina was furious. She looked at Professor Riddle, someone who had seen her grow up being close friends with Mackenzie and Malia, "He ruined my dress! He purposely got mud all over it." She said with a pout as she pointed at the ruined material.
@Lochlan riddle
"Oh did he now?"

Lochlan looked back at the boy, then returned to Carina with a smile.

"Not to worry, Carina. Let me take care of him for you."

As his smile twisted, he jerked as though suddenly remembering something.

"Oh yes - and..." He waved his wand at her gown, and the mud disappeared. "Much better. Enjoy your evening." He gave her a little medieval-esque bow.
Carina smiled when he fixed her dress for her and said he would take care of Niall for her. She curtsied in return to his bow, "Thanks, Professor." She could only imagine what he could possibly have in store for Niall.
@Lochlan Riddle
One of the new professors approached him, and ushered him outside. Niall gave him a questioning look, then made sure to exchange glances with Aeris. What was this now? He exited the hall and followed the professor.
The first school function he had prefect duties for! Darcy was honestly extremely excited about this; he could prove that he has a good moral code! He went through the second hand closet and came across a muggle Halloween costume; at least he fit the theme.

He had no idea when or if Albus would make it due to quidditch, so he decided to focus on being in the moment of prefect duties.

She was close to the punch bowl, but not too close. She tried to look incredibly casual about it, but she realised herself that this was completely typical. Spiking the punch bowl. Wow. Had she really resorted to this to make the night go better? At least she got this stupid Knight outfit from one of her weird muggle friends who did LARP.
Page 1 of 2 • 1, 2
---
Permissions in this forum:

You cannot reply to topics in this forum