current time
Sep. 2020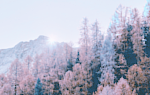 staff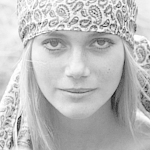 Admin Xaria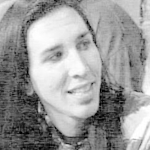 Admin Jules
Admin Topher
Who is online?
In total there are
3
users online :: 0 Registered, 0 Hidden and 3 Guests
None
Most users ever online was
139
on Wed Jul 03, 2019 9:12 am
Credits
Skin & graphics made by Xaria. The Harry Potter franchise belongs to J.K. Rowling. All original characters belong to the respective user that made them along with their posts. No copyright infringement intended.
Page 1 of 2 • 1, 2
Where was Niall? Aeris was walking all up and down the train carefully jumping into the other cars. He had to be somewhere! There was no way she was going to survive the bulk of this disgusting train ride without him. "Ew!" she yelped out as she heard someone sneeze without covering their mouth. "I'm no germaphobe, but I am not planning on getting sick the first week of term!"

After spending an intolerable session with James Potter and his whinging, Niall quickly excused himself and went to find Aeris. The more he spent time with other people, the more he realised that she was the best company to keep. Everyone else was just so... ordinary.

Hearing her voice ring through the next carriage, Niall advanced quickly until he put his hand on her shoulder.

"It's disgusting." He agreed ardently. "Let's get in here." Conveniently, there was an empty compartment they could go into.
"There you are!"
Aeris exclaimed feeling someone touch her shoulder. She knew Niall's touch anywhere.
"Where were you?! I was jumping through too many train cars! What if I got hurt?"
@Niall Maguire

"You wouldn' believe it if I told ye."

He sat down, and spread his arms across the back of the seat.

"Sit with me then, now. C'mere and cuddle up." He didn't like the thought of her being hurt, or even worse - breaking a nail. The tragedy of it, especially just before the new year. She had to look perfect. "I saw Potter, not lookin' so grand."

He seemed happy about that.
She joined Niall in the compartment glad to finally be away from the breathing room of some gross people on the train.
"Really? Why's that? Did his bimbo of a friend dump him?"
@Niall Maguire

"Aye, well."

Niall grinned to himself. He left a few, long moments for suspense.

"I think dreamboat Potter could be gay."
"Gay, huh? What makes you say that? For such a ladies' man, he's hardly around the ladies. I figured he was asexual and lied about losing his virginity last year."
@Niall Maguire

"Aye, that's just the thing. But what if it were a lad he lost his virginity to?"

Niall didn't necessarily want James Potter to be gay. He was good-looking, but his popularity for merely existing was annoying.

"Could try flirtin' with him, that I could."
She looked over at Niall; that possibility never even occurred to her until he mentioned it.
"Who is the question..."
Aeris bit her lip.
"You two are in the same house. Maybe you could catch him in a not so modest moment!"
@Niall Maguire

"Y'mean when he's... pullin' the chord?"

That wasn't the best euphemism for masturbation, but he knew not to be vulgar in front of Aeris.
"You can try, but I was thinking more straight out of the shower without a towel."
Maybe she did fantasize over James like most of the girls at school. Who couldn't?!
@Niall Maguire

"How will I know he's gay from that?"

He wasn't the brightest, Niall. It took him a while, sometimes, to follow.
"He'd be more off-guard naked. He's probably smart enough to lock the door when he wanks."
@Niall Maguire

That part was something Aeris didn't think about.
"I don't know. Compare centimeters?"
@Niall Maguire

"We'll check if he's more into me, or more into you."

Because, obviously, any straight man would adore Aeris and any homosexual man would adore him. His arrogance was astounding, sometimes.

"Would ye be disappointed, if he was?"
"Not as much as other girls."
Was she answering right?
"If he's gay, right?"
@Niall Maguire

"Aye."

He paused then, knowing what he wanted to ask next but also felt rather strange asking it. He thought the answer was probably 'no', and in a way he would prefer if it was 'no'.

"So ye... actually like anyone, this year?"
Aeris raised an eyebrow.
"My standards are too high for Hogwarts. Are you aware of the amount of guys that don't know what deodorant looks like?"
@Niall Maguire

Niall puffed out his cheeks, and released it slowly.

"Some en't so bad..." He'd liked the look of quite a lot of boys at Hogwarts over the last few years. They'd had their fair share of eye candy Professors as well.

"We need to get a wee bit more social this year, though. I don't like all these gels thinking they're better than ye are."
"I think what's important is that we bring Carina's level down. Let's be honest, hardly anyone tolerates her."
@Niall Maguire

"I can mess with that girl, no problem."

He could think of many ways to tease Carina Malfoy.

"We could string her along for a bit, y'know. Make it seem like we're into her."
A grimace appeared on her face. She was liking this little trick Niall was coming up with.
"Elaborate."
@Niall Maguire

He thought for a bit.

"Maybe we could - or one of us could pretend, like..."

Another pause.

"Pretend to like her, y'know. And then we could make it like we were fighting between ourselves. Which we know wouldn' happen."
"Excellent idea! That'd be a surefire way to find out some of her most embarrassing secrets! I'm proud of you, Niall."
@Niall Maguire

Page 1 of 2 • 1, 2
---
Permissions in this forum:

You cannot reply to topics in this forum