current time
Apr. 2021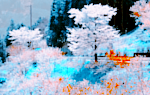 staff
Admin Xaria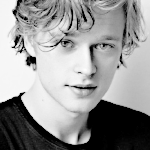 Admin Violet
Who is online?
In total there are
6
users online :: 0 Registered, 0 Hidden and 6 Guests
None
Most users ever online was
139
on Wed Jul 03, 2019 9:12 am
Credits
Skin & graphics made by Xaria. The Harry Potter franchise belongs to J.K. Rowling. All original characters belong to the respective user that made them along with their posts. No copyright infringement intended.
Carina had to see Louis. She had to get everything off her chest about how she was feeling. She didnt know why she suggested the shrieking shack though. Probably because it was secluded and quiet and no one would disturb them. She could feel her anxiety start to raise a bit. She was nervous. She began to bounce her leg as she waited for Louis to arrive.
@Louis weasley
Climbing through into the shrieking shack wasn't something he did regularly. In fact, he had considered asking Carina if they could meet somewhere else. It just seemed a little strange that she was adamant about meeting there, of all places. Still - when he got in - staggering a bit on some loose floorboards - he approached a room where he saw a blonde head.

"Carina? Are you all right?" He asked, his voice and face showing concern.
Carina quickly turned when she heard Louis enter. She nodded when he asked if she was alright before biting on her lower lip, "Actually... no. I'm not. I've been so overwhelmed by everything and my mind is going a million miles per second. And I just.... I dont know what to do anymore." She always felt like she could be honest with Louis about anything.
@Louis Weasley
Louis sat down nearby her, hesitantly.

"Is there anything that I can do?"

He kind of knew what she was talking about. Being overwhelmed after a coma was only to be expected, and he still wondered if she should be spending so much time outdoors. But his concern only seemed to irritate her.
"Can you make everything stop? Or at least slow down?" She asked looking over at him. she knew that was an impossible request. She sighed and rested her head in her hands. It wasn't just the coma and school. It was him too. She looked over at him and smiled softly. There was something about him that always made her smile, no matter how upset she was.
@Louis Weasley
Louis smiled back at her.

"Hmm, well I can't do that. But I could... suggest somewhere you could go with someone, or just by yourself, just for a little rejuvenation."


Carina raised an eyebrow at him, "Where would that be?" She wondered where louis would suggest she go. Was it somewhere important to him? Had he taken anywhere there before? All she knew was having a place of peace sounded great.
@Louis Weasley
"Well, it's near my house - shell cottage, I mean. There's some woodland area further inland, and a small clearing in the centre of it. I don't think muggles can get there... it seems protected by enchantments of some kind. I'm not sure. Anyway, there are lots of fireflies that gather around there. It's just really peaceful..."

He smiled a little.

"Maybe I'll... show you how to get there."
Carina listened as he explained the special place and smiled, "That sounds wonderful." When he said he would show her how to get there, she blushed, "I'd like that." She looked at him and bit her lower lip before leaning forward and kissing him softly. She didnt know why she did it. Maybe because it was him. She quickly pulled back and stood up, "I'm sorry." She didnt know what to do at that point. she didnt want to ruin what they had and lose him again. But more than anything, she just wanted to kiss him again.
@Louis Weasley
It all seemed to be going fairly well, and he was glad that she was settling down from before. Seeing her head in hands wasn't good, but sometimes he felt a little powerless about making things less stressful for her.

And then, she just... kissed him.

He blinked in surprise, and stared up at her. After an awkward silence, he said: "It's okay - I just..." It wasn't like him to be flustered. "Carina..."
Carina turned away from him and stared at the far wall. She couldn't look at him. If she did she would break. She took a deep breath and sighed, "I'm sorry, Louis. It was stupid. I shouldn't have done that." She slowly turned around and looked at him when he said her name, "Yes?"
@Louis Weasley
"I don't mind..."

He felt nostalgic with her, and he liked the feeling of it. She was delightfully charming, sweet and beautiful. He missed doing things for her, and the reception he would get back: seeing her smile and light up was all he ever needed to get by, once upon a time.

"And you could never be stupid."

He paused.

"I never want to hurt your feelings."
"Maybe we just shouldn't be around each other anymore. Everyone thinks so.Cernu certainly thinks so." She thought of the text she had received from Cernu and it angered her. How dare he say those kinds of things to her? But that wasn't what she needed to focus on right then. Louis. She needed to focus on louis, "Its not what I want. You know if I had things my way we could be around each other as much as possible. But this.... I think it just hurts us more than anything."
@Louis Weasley
---
Permissions in this forum:

You cannot reply to topics in this forum