current time
Apr. 2021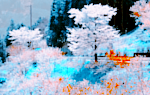 staff
Admin Xaria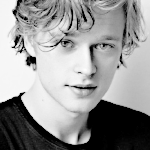 Admin Violet
Who is online?
In total there are
7
users online :: 0 Registered, 0 Hidden and 7 Guests
None
Most users ever online was
139
on Wed Jul 03, 2019 9:12 am
Credits
Skin & graphics made by Xaria. The Harry Potter franchise belongs to J.K. Rowling. All original characters belong to the respective user that made them along with their posts. No copyright infringement intended.
Dominique was surprised when she had received a letter regarding the apprenticeship she was offering. She set up a meeting with the girl, Claudia, at The Three Broomsticks and arrived a bit early. She was nervous to have her own apprentice. She had been Austin's for so long. But it was time. She sat at a booth sipping on a butterbeer as she waited for Claudia to arrive.
@Claudia Morais
Claudia didn't know much about bounty hunting or anything of the likes, but the job had sounded exciting... And Claudia was definitely a Morais, they tended to be quite the adrenaline junkies. So, the ad had just spoken to her. Traveling, taking out bad guys, getting to meet new people all over the world? Sounded like a match made in heaven for Claudia. Sure, she knew that it wouldn't be an easy job but she welcomed challenges.
She made sure that she was on time when she was supposed to meet her new potential boss. She didn't want to be late and seem like she wasn't someone to be counted on. When she walked into the Three Broomsticks, she was pointed over to the pretty blond sitting in one of the booths. Claudia approached with a smile.
"Hi, I'm Claudia."
She introduced herself, holding her hand out to shake in greeting.
@Dominique Weasley
Dominique smiled when Claudia showed up. She shook her hand and gestured for her to sit, "Nice to meet you, Claudia. I'm Dominique. So tell me, why do you want to do this job? I'll tell you now, it's not easy. And its dangerous." She wanted to make sure she knew what she would be signing up for.
@Claudia Morais
Claudia shook the other woman's hand firmly. Then she took a seat on the empty bench across from her.
"Seems like something that would be right up my alley. I can't imagine ever being happy in some sort of boring job, I like excitement. I want to make some sort of a difference, and getting to travel and everything sounds like fun too."
Her accent would be enough to show that she wasn't originally from around there.
@Dominique Weasley
Dominique listened as she spoke and nodded, "Based on that accent I can see you've done a bit of traveling. Brazillian. I can tell because my boyfriend has the same accent." She blushed a bit at the thought of Javier and made a mental note to contact him later to set up a time for them to go out for a night. "In fact, you remind me a bit of him. He couldn't handle a boring job either. Him and his dragons." She said with a laugh as she shook her head
@Claudia Morais
Claudia smiled as the other woman picked up on her accent and even where it was from.
"That's right, I only just moved into the area here at the beginning of last year."
She confirmed. Though, she wasn't quite putting two and two together just yet. At least not until she had mentioned dragons. Then her grin grew all the more, growing a bit mischievous.
"Dragons, huh? Sounds a bit like someone I know."
She said, this almost had to be the girl who Claudia had been sure his brother was seeing. He hadn't come right out and told them yet that he had a girlfriend, just that he had someone that he wanted them to meet, but Claudia could just tell.
"Said boyfriend wouldn't happen to be the COMC professor at Hogwarts, would it?"
@Dominique Weasley
Dominique nodded, "What brought you here?' She knew people had many reasons for leaving their home. She wondered what hers was. She smirked and sipped her drink and wondered if they knew the same person. She raised an eyebrow when she asked if her boyfriend was a professor at hogwarts, "Yes, he would. You know Javier?"
@Claudia Morais
Claudia shrugged at the question, she wished she could say that it was a good reason that she had come here.
"Family emergency and all that."
She said, being a little bit vague. She didn't know this woman, so she didn't think she would want to know all of her misfortune. At least it was a little more comfortable when she changed the subject to Javier.
"I do know him, he is my big brother."
She said with a bit of a smile.
@Dominique Weasley
Dominique was a bit surprised that Claudia was Javiers little sister, "Oh shoot. He had this plan on how he wanted to introduce us. Oh well. He will have to get over it." she said with a smirk, "I really should have noticed the last name on the application. Morais isnt exactly common." She set her glass down and smiled, "Well, I like what I've seen so far. I think you would be great for the position. If you still want it that is. I won't go easy on you as your boss just because I'm dating your brother, you know?"
@Claudia Morais
Claudia shrugged her slender shoulders.
"It's alright, we're all pretty good at ruining his carefully laid out plans."
She said with a mischievous grin. Claudia was pretty sure that she was going to like Dominique, she seemed straightforward just like Claudia tended to be.
"I didn't exactly tell him that I was applying for this position either, thought I would break it to him gently once I found out if I got it or not." She said with a laugh. [i][b]"He's probably going to have a heart attack, he always tells me I'm a danger magnet as it is."
She rolls her eyes but the grin on her face is enough to show that she talks about her brother out of love, nothing else.
Claudia was super excited when Dominique said she seemed like a good fit.
"I wouldn't dream of expecting any special treatment. And I do still want the position."
She says, leaning back in the bench a bit, not quite as nervous now.
@Dominique Weasley
Dominique laughed at her joke about ruining her brothers plans, "I get that. My brothers younger so it's easy to tease him. But I love him." She chuckled a bit and nodded, "I'll have to be there when you tell him. Maybe help calm him down a bit." She stood and held her hand out to Claudia, "Welcome aboard"
@Claudia Morais
Claudia smiled, she definitely thought that she was going to be able to get along well with Dominique.
"We have to tease them or their lives would be boring."
She responds with a laugh. She then nodded.
"Sounds like a good idea. He'll probably need promises that you'll watch out for me and yadda, yadda, yadda."
She rolled her eyes. She swore that Javier sometimes thought that she was still twelve or something. She stood along with Dominique then, taking her offered hand and shaking it.
"Thanks. Looking forward to it."
She responded with a smile.
@Dominique Weasley
"Exactly. Were doing them a favor if anything." She said with a smirk as she finished her drink. "I'll owl you both a time and place to meet up at in the next couple days. But for now, I have a date with our favorite dragon obsessed professor." She nodded in departure and stepped outside the pub to apparate to go meet Javier.
---
Permissions in this forum:

You cannot reply to topics in this forum