current time
Dec. 2020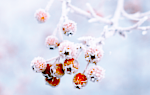 staff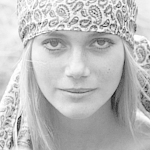 Admin Xaria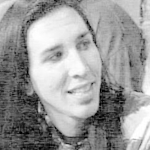 Admin Jules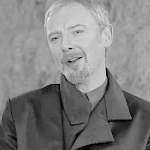 Admin Violet
Who is online?
In total there are
8
users online :: 2 Registered, 0 Hidden and 6 Guests
Andrea Ross
,
Carina Malfoy
Most users ever online was
139
on Wed Jul 03, 2019 9:12 am
Credits
Skin & graphics made by Xaria. The Harry Potter franchise belongs to J.K. Rowling. All original characters belong to the respective user that made them along with their posts. No copyright infringement intended.
Basics
Name: Claudia Morais
Nicknames: To come through writing?
Titles: N/A
Date of Birth: August, 29th
Age: 18 (just turned)
Blood Status: Halfblood
Hometown: Brazil
Current Home: Hogwarts/England
Nationality:
School: Castelobruxo until 7th year, graduated from Hogwarts
Sexual Orientation: Heterosexual
Wand: 12.25" Dogwood with Boomslang venom core.
Appearance
Hair Color: Brown
Hair Style: Long, usually straight and left down, sometimes pulled back into a ponytail but usually only when she is trying to concentrate on something or feels like it's in her way.
Eye Color: Blue
Body Type: Skinny but not without muscle.
Height: 5'7
Other Distinguishing Features: Bright blue eyes,
Clothing Style: She likes to dress in a way that's both comfortable and attractive, she usually takes pride in her appearance but won't sacrifice comfort nor maneuverability for fashion.
Personality
Claudia has always been one who was always trying to follow her big brothers around. Even as a child, she would often throw temper tantrums when they wouldn't let her go along with her on whatever adventure they were having. Their home was situated on the outskirts of the rainforest in Brazil, her mother's native land. So, she was always surrounded by things that were exciting but dangerous. Her parents were often exploring that jungle due to her father's job as a magizoologist which probably gave her a little less fear of the unknown that the jungle offered than a young girl should have. Then there were the known dangers that never actually bothered her all that much either.
She had a penchant for getting herself into trouble. Mainly it was to prove some sort of a point. Often times when she was told that she couldn't do something, she did it just to prove everyone wrong. Stubborn would be one way to describe her, both as a child and now. She took after her brother a bit in his need for excitement as well.


When it comes to how other people see her, she tends to be the type of person who gets along with just about everyone. She is loyal to those closest to her and will jump to their aid in whatever they need without hesitation. Though, she isn't the perfect person either, she doesn't claim to be. She knows her downfalls and sometimes they get her down, she just hides behind extreme confidence. She likes to act like nothing bothers her, and she gets real mad when she feels like someone has made a fool of her or like anyone is laughing at her. She isn't the best with taking criticism and will defend herself however she can. Though, she will usually feel bad for it later and try to apologize. A bit reactive.


History
Growing up in the jungles of Brazil gave her a lot of freedom from a very young age. Where most children would stick close to home or at the very least stick close to a parent, Claudia thrived on going off on her own and exploring whenever she could sneak away. This got her in trouble from time to time, she has scars on her hand where she was bitten by a snake when she was little, luckily it wasn't poisonous but after that she learned to watch where she put her hands when she was exploring. That wasn't the only time she would get into trouble either. Right before she was due to start school, she had gone out exploring and somehow gotten turned around. She nearly missed her way to school the next day since she had been stuck out in the jungle lost all night and only found in the wee hours of the morning. That was a rough morning on the trip to school. Javier hadn't let her live it down for some time.
Once she was in school, she found that she hated it at first. Sure, she enjoyed the fact that there were more people for her to meet. Claudia had never been a shy person by any means. She enjoyed the fact that she could make new friends but what she didn't like was the fact that everything was so strict. There were rigid rules that had to be followed and Claudia had a real problem with that. She liked to push the boundaries. And she never stopped pushing those boundaries. She played quidditch, following in Javier's footsteps as soon as she was able to do so.


She found that she also did well enough in her classes, transfiguration was always her favorite class, though. She excelled in it, loving the fact that she could turn something into something else with just a simple word and movement of her wand. She liked some of her other classes and did well in them as well. But transfiguration was her favorite. Because of this, she also tried to push her skills to the next level there and became an animagi in her sixth year. She changed into the form of a rather large dog.


Claudia was devastated by the loss of her parents, just as the rest of the family was. Though, she was also devastated by the fact that she had to leave her home and move to a new school. She had friends in Castelobruxo. She had a boyfriend. But when Javier got the job, they had no choice but for them to move and change schools. It was tough for Claudia at first, she didn't feel like she fit in. If Castelobruxo had rules then Hogwarts had even more. And she didn't even know how to get around them since the place was so new to her!


She finished out her schooling years, though, determined to make the best out of the bad situation. Even if it meant only being able to have long-distance relationships with her old friends and boyfriend. She made it work.

---
Permissions in this forum:

You cannot reply to topics in this forum