current time
Sep. 2020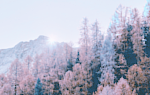 staff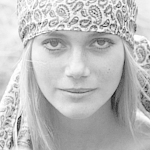 Admin Xaria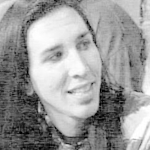 Admin Jules
Admin Topher
Who is online?
In total there are
3
users online :: 0 Registered, 0 Hidden and 3 Guests
None
Most users ever online was
139
on Wed Jul 03, 2019 9:12 am
Credits
Skin & graphics made by Xaria. The Harry Potter franchise belongs to J.K. Rowling. All original characters belong to the respective user that made them along with their posts. No copyright infringement intended.
Mackenzie hated the fact that she had to return to Hogwarts. She didnt see the point in it but here she was, stuck on the ad stupid train to the stupid school for the stupid professors to try and teach her something. She huffed as she crossed her arms over her chest and leaned back against the seat. Maybe the year wouldn't totally suck. She could torture the younger years for some fun.
Sapphira hated the fact that she couldn't bring all of her outfits to Hogwarts, as the wardrobe space was limited. She had caused a bit of drama at home, arguing with her Mother over which dresses to take and leave behind, so now she wasn't in a particularly good mood. There seemed to be prefects - as well as the Head Girl and Boy - wandering about and acting pompously. She didn't really like any of them.

She stormed inside of a compartment, set her luggage down, and didn't really look to see if anyone else was in there. But, seeing that luggage was already inside there, she looked at a girl.

"Aren't you that Riddle girl?" She asked.
Mackenzie's eyes narrowed as a younger year girl entered her compartment, "Yes. Aren't you observant. But if you were smart, you'd pick up your luggage and get out. I dont like kids." She said, sneering at the girl. She didnt know her name, she didnt care to know her name.
@Sapphira Zabini
His first time doing some sort of prefect duty! This was surreal and somewhat exciting to him. The administration seriously trusted him with this responsibility
that
much?! Darcy was walking by some compartments when he heard what was probably the start of a spat. This position was giving him courage to establish some authority.
"We aren't at Hogwarts yet, are you already trying to be given some disciplinary stuff?"
Okay, to be truthful. he hardly had idea on what he was doing.
@Mackenzie Riddle
@Sapphira Zabini

Mackenzie snarled when she saw Darcy Culkin. Walk into the compartment, "No. I'm suggesting the kid sit elsewhere. And I suggest you scatter, little mouse." She said as she eyed Culkin over. She still didnt understand what albus saw in the kid. "I'm only going to say this nicely once. Leave." Sure it wasn't considered nice to most, but she wasn't hexing anyone, so there was that. "Or do you just live to piss me off?"
@sapphira zabini
@Darcy Culkin
Sapphira opened her mouth to retaliate, but she was quietened by the sound of the compartment door opening. A boy, older than her, stood in the door frame. She looked at him.

"She told me that I couldn't sit here because I'm a 'kid'." She told this to the boy, looking rather smug with herself. If Riddle got into trouble over it, that would be the best case scenario. "Why should I move? I've set my luggage down now."

She sat down, crossing her arms over stubbornly.
Darcy emphasized his prefect's badge.
"I'm a prefect, so it's my responsibility to try and resolve this issue."
And to get Mackenzie to know her place.
"She wants you to move just because you're younger? There's a fine line between saving spots and being ageist."
Now he was trying to imitate the way the Head Boy spoke.
@Mackenzie Riddle
@Sapphira Zabini

Mackenzie glared at the child and scoffed, "Because if you dont, you will learn what a cruciatus curse feels like. And it's not fucking pleasant." She rolled her eyes at Darcys comment about being a prefect, "Do I look like one to give a fuck if you have some stupid badge? I dont. So how about you both get out before I get mad?" She was getting highly annoyed by them and just wanted them to leave so she could enjoy the ride in peace.
@Darcy Culkin
@Sapphira Zabini
Sapphira didn't really want to get hit with the Cruciatus Curse over this, so she stood up fairly quickly. She gave the Riddle girl a dark look, and wrinkled her nose as though she was made of mud.

"Your hair looks stupid." She said simply, and brushed past the other boy to exit the compartment with her luggage.
Faye just happened to be passing through the carriage when a girl, around twelve or thirteen, brushed past her looking disgruntled and affronted. Wondering what on earth could be her issue, her eyes (as though magnetised or something) fell onto Darcy Culkin - one of the new Prefects. Following where he was, she peered through the compartment and saw Mackenzie Riddle.

Her eyes rolled.

"What's the problem?" She asked, exasperated.
Darcy really couldn't believe this wicked girl thought she ran the place! Why wasn't she locked up in Azkaban with the key thrown away?

When Faye came around, a look of relief grew on his face. "Mackenzie was being rude to a younger girl who wanted to know if she could sit in the compartment with her. She threatened the use of the cruciatus curse."

Mackenzie rolled her eyes at the girls pathetic comment about her hair. She narrowed her eyes at Darcy just as Faye Phiers walked in, "For fucks sake. Can you two idiots just leave? I prefer my ride alone. The brat didnt even ask to sit here. She just came in. I told her I dont like kids and it would be in her best interest to leave" she crossed her arms over her chest and looked between the two of them.


---
Permissions in this forum:

You cannot reply to topics in this forum