current time
Sep. 2020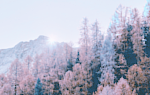 staff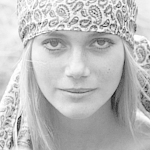 Admin Xaria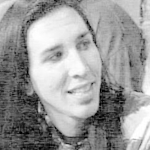 Admin Jules
Admin Topher
Who is online?
In total there are
3
users online :: 0 Registered, 0 Hidden and 3 Guests
None
Most users ever online was
139
on Wed Jul 03, 2019 9:12 am
Credits
Skin & graphics made by Xaria. The Harry Potter franchise belongs to J.K. Rowling. All original characters belong to the respective user that made them along with their posts. No copyright infringement intended.
Page 1 of 2 • 1, 2
Here he was in the forefront of yet
another
investigation. It didn't help that he was the one who reported that vicious sight before he decided to spend the day at home with Indigo. Harrison was in his office trying his hardest to resist some of the blood cravings he's had since he had gotten with
him
. Were they official enough to call each other boyfriends? That wasn't important. He had sent a note down to Cassandra to meet him in his office. Barely trusting anyone in the Ministry, Harrison mainly counted on her for help.
@Cassandra Night

Cassandra couldn't say she was surprised when she got a summon from Harrison. After the view she left in the entryway last night, she wasn't surprised that Harrison wanted to chat with her, though hopefully for her position as an unspeakable, rather than her position as the perpetrator of the act.
Arriving at his office, she knocks, before gently pushing the door open, "You wanted to speak to me?" Cassandra asked as she closed the door behind her and flopped down in one of the chairs.
@Harrison Jetson
"Mhm,"
he responded as he pulled out a case file.
"I've become the primary investigator of this incident, and I wish for your assistance."
That was straight to the point.
"You know how distrustful I've become of most in this building..."
@Cassandra Night

"You are not the only one who has become distrustful of even the walls," Cassandra responds with. "Now, tell me of this incident that has been thrust upon you."
@Harrison Jetson
"Let's just say I arrived to work one morning and gagged on my coffee."
That should provide enough context clues without being too upfront about it.
He should say his suspicions at least.
"I'm pretty sure the victim in question was a Death Eater from examining the crime scene photos."
@Cassandra Night

Cassandra kept her features schooled as she heard Harrison describe her handiwork. When he was done, Cassandra stated, "I've caught wind of that through the grapevine. I don't make my way through the atrium when coming to work, so I missed getting to see it for myself. Has anyone claimed responsibility?"
@Harrison Jetson
He shook his head.
"Not a single word, and most in the department are absolutely baffled by the scene.It's been a while since we've something so publicly violent."
Harrison did feel as if, deep down, that was better action than whatever the Order was stumbling around doing.
"I've noticed our superiors are peculiarly silent about it. You'd think they'd be demanding more."
@Cassandra Night

"I imagine they are much too busy keeping the spin-job in place. If any details of this case would actually leak, public pressure would be quite something. What I can tell you though, from the records that I was given, whoever this is has been to Mexico, or at least knows about the cruelty of muggle culture there, cause this is some Cartel bullshit," Cassandra commented, giving a slight tidbit of information, while presenting it in a way that wouldn't immediately put suspicion on her.
@Harrison Jetson
"Well, that narrows down the non-existent suspect pool. Muggleborns and other wizarding being with muggle knowledge."
That was quite a lead...
"I've seen my fair share of repugnant scenes, but nobody expects to gag on their coffee arriving to work..."
Harrison wasn't working as well as he used to. Mainly because he had a new flame to occupy his thoughts.
@Cassandra Night

"Yeah, and that knowledge base is probably more widely known than you would expect. Anyone whose had real contact with the Mexican ministry would know about the issues they've had with the Cartels," Cassandra added, showing how flimsy the lead probably was.
"The body is all shocking and attention getting, but the message is what caught my eye. It certainly seems like someone has an opinion that they want to convey," Cassandra added.
@Harrison Jetson
He raised an eyebrow.
"I'd expect most pureblood households use it as an example of why muggles are so savage. It still sickens me to see that superiority around."
Harrison nodded.
"I think I have a suspicion on who the message was for... Which exactly goes back to my surprise of their silence."
@Cassandra Night

"From the ones that I have encountered, at least with the current environment, they find the Cartels an ineffective target for their purposes, as the majority of muggles would be right there agreeing with them," Cassandra commented, thinking back to some of the more bigoted people she had been forced to work with from that area, "They much prefer to use examples of things that have been normalized in the muggle world."
Cassandra perked up, "Oh, prey tell, what do you think the message is about?"
@Harrison Jetson
"I'm definitely not as well-familiarized with the muggle world like I was nearly 40 years ago..."
He always ended up aging himself. Mid-life...
"As the youthlings would say, stop or we'll fuck your shit up."
That was very unprofessional of Harrison to say. It was unprecedented.
@Cassandra Night

"We are one of the few governments that doesn't have at least some issues with muggles, and I've dealt with a lot of wizarding governments throughout my time," Cassandra commented, showing how much of a world view she has.
"That seems an appropriate interpretation of the words at least, the question, is who it is directed to, and why was the atrium of the Ministry the appropriate place to display that message," Cassandra added.
@Harrison Jetson
"The higher ups have always had me deal with more domestic issues."
That meant he, majority of the time, had to deal with drugs and the occasional murder. Of course, Harrison couldn't even do the latter anymore due to new legislation.
"Well, since they, the Ministry, made murder decriminalized and here I am investigating one, this must've gotten them where it hurts."
@Cassandra Night

"Yeah, thankfully none of the other European magical governments held the idiocy of our muggle government against us when it came to the entire Brexit debacle," Cassandra mentioned.
"Yeah, I wouldn't be surprised if they are going to call this a vandalism case to get around their own laws," Cassandra jokes.
@Harrison Jetson
Ah, Brexit.
"Just means I need to get a new passport if I ever decide to reside in the muggle world again."
Harrison wasn't too familiar with that debacle.
"Well, if they call it vandalism, I can just tell them that it's not my issue to investigate as majority of the time it's impossible to catch vandals."
@Cassandra Night

"I would have to jump through so many more hoops if I want to go live in the muggle world again," Cassandra commented off-hand.
"Well, they ain't going to let it go, that seems pretty obvious at this point," Cassandra states simply. "They, at the very least, want a scapegoat to pin it all on."
@Harrison Jetson
"I would probably have to as well. Might have to come up with a new identity as some of the friends I made back in the day are geriatric now."
A scapegoat...
"I would've thought they'd be able to come up with that on their own."
@Cassandra Night

"On the muggle side, I never got my citizenship, so I'm still an American. If the muggles found out I am here, they would likely deport me, but I have enough identities they won't catch on," Cassandra comments offhandedly.
"Then they would have to blame themselves if that scapegoat falls apart, if you give them one, it gives them a reason to punish you. Either way, they get something out of it," Cassandra said, laying the situation out in front of Harrison.
@Harrison Jetson
He nodded.
"Hopefully some of those Brexit trade deals would help with that if you ever choose to apply for a visa.""I get that, but for a group who managed to take the Ministry, you'd think this would be nothing to them."
@Cassandra Night

Cassandra let out a small laugh, "Why every go through the paperwork to be legal on the muggle side when you can just forge your way to legal without much issue."
"Which mean, most likely, that the victim was of some value to them, and thus, the catching of the perpetrator is also of some value to them," Cassandra stated.
@Harrison Jetson
"Fatherhood made me less risk-taking,"
he responded with a small chuckle.
"Starting to get my sense of adventure back."
Harrison nodded.
"Why do I suddenly have the hunch that you know more than you're letting on..?"
@Cassandra Night

"Grew up in the mob, there was no safe way to do that," Cassandra commented with a wistful smile. "Was exposed to a whole lot of shit at a young age."
"Walls have ears, do they not," Cassandra stated, tapping her ear for emphasis.
@Harrison Jetson
"Maybe we need to continue this discussion elsewhere..."
This happened a lot since the start of the year.
@Cassandra Night

Page 1 of 2 • 1, 2
---
Permissions in this forum:

You cannot reply to topics in this forum