current time
Apr. 2021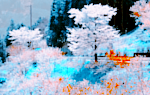 staff
Admin Xaria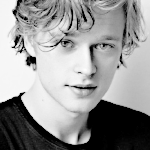 Admin Violet
Who is online?
In total there are
6
users online :: 0 Registered, 0 Hidden and 6 Guests
None
Most users ever online was
139
on Wed Jul 03, 2019 9:12 am
Credits
Skin & graphics made by Xaria. The Harry Potter franchise belongs to J.K. Rowling. All original characters belong to the respective user that made them along with their posts. No copyright infringement intended.
Raine had been hauled up in her home for about a week and a half, her and Gaston have broken up and she was left heart broken. Raine didn't understand what she did wrong, she was faithful and loyal and he still broke up with her. Needing to get out of her home and in need of girl time, Raine apparated to her sister's club. She knew it was closed since it was still during the day, looking around the club with tears coming down her face.
"Liliana!" She called to her twin. She needed her even though she didn't want to hear how she was right.
@Liliana Walsh
As soon as Liliana heard the voice of her sister, she pulled away from her guest. She hadn't been expecting a visit from her sister, so she had taken the time to obtain a young woman who was will to let her feed. Liliana laid the girl down on one of the upstairs couches, the girl having fallen asleep from the toll that getting drunk from takes on a person.
Standing up, and wiping the blood off her lips, Liliana takes a minute to adjust her appearance, making sure that she looked respectable as ever. Then she made her way down the stairs from the VIP area, finding her sister in the main area of the club, "What bring you to my domain, dear sister?"
@Raine Walsh
Raine was waiting for her sister to realize that she was there and before she could call for her sister again, she looked up and seen her sister. Raine broke down in tears at the sight of her sister. "You were right" Raine managed to get out before she collapsed on the ground crying.
@Liliana Walsh
Liliana couldn't stop the slightly snarky comment from leaving her lips. "Of course I was right. What's this about?" Liliana asks, trying to get a coherent answer out of Raine.
@Raine Walsh
If Raine wasn't so upset she would have slapped her twin square in the face, she was definitely not helping her situation. "Gaston broke up with me" Raine explained.
@Liliana Walsh
"Ah," was Liliana's first response. She walked over to the bar and grabbed a bottle of alcohol before walking back over to where her sister had collapsed on the ground. Setting the bottle down in front of her sister, Liliana said, "No person should hold this much sway over you."
@Raine Walsh
Raine was so upset, how could she be this dumb? She should have listened to her but she was too blinded by Gaston's lies. "I need a lot of alcohol after what happened" Raine wiped the tears from her face.
@Liliana Walsh
Liliana smiled at her sister's comment. "Well you certainly came to the right place, we have plenty of alcohol, all at your disposal," Liliana comments. "Now, is there anything else that I can do to help?"
@Raine Walsh
Raine continued to drink when her sister asked if there was anything else she could do for her. Raine thought about it before looking at her sister. "We can have a girl's night?" Raine asked.
@Liliana Walsh
Lili smiled at the thought of spending some quality time with her sister. As much as they sometimes bounced off of each other, she still loved her sister, and valued the time they spent together. "Now, the question is, what do you consider a girls night, cause I image that it is very different than what I think of," Lili commented with, a cheeky grin on her face.
@Raine Walsh
When her sister asked what she considered a girls night, the blonde knew the twins were different but they had their moments of being similar in ways. "Um, watching a movie and drinking wine? Maybe gossiping?" Raine asked.
@Liliana Walsh
Liliana let out a little laugh, "Certainly more tame than my idea of a girl's night, but it also sound like a fantastic time to spend with my sister." Liliana sprouted a smile, before wrapping her arm around her sister, "We'll get you through this."
@Raine Walsh
Raine knew that even though the two were twins that they were highly different, like really really different. Raine would prefer a quiet night in with her sister while her sister was another story, but when she agreed it brought a smile on her face. "I am happy we're finally having a sister's night in. It has been too long but it's sad that it had to be under these circumstances" she sighed sadly. Hugging her sister nonetheless.
@Liliana Walsh
---
Permissions in this forum:

You cannot reply to topics in this forum