current time
Apr. 2021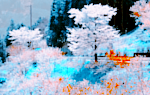 staff
Admin Xaria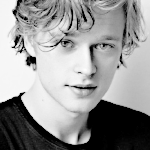 Admin Violet
Who is online?
In total there are
2
users online :: 0 Registered, 0 Hidden and 2 Guests :: 1 Bot
None
Most users ever online was
139
on Wed Jul 03, 2019 9:12 am
Credits
Skin & graphics made by Xaria. The Harry Potter franchise belongs to J.K. Rowling. All original characters belong to the respective user that made them along with their posts. No copyright infringement intended.
Sephy had gotten the results to her unborn son and immediately wrote to Javier to meet her at her home. Her home wasn't big, but it was big enough for two rooms, one for her and one for her unborn son. There were some baby items around the house but after putting some snacks on the coffee table and two drinks of water waiting for her guest to arrive. She didn't need to open the envelope since she knew what the results would be, so she waited for him to arrive so he could see for himself.
@Javier Morais
Javier had gotten the letter from Persephone to meet her at her home, to say that he hadn't been waiting to hear from her would be a lie. She had said that she would let him know when she had the testing done and he had agreed. When the time came to meet her, he apparated to her address. The home seemed nice enough, small but he knew that size wasn't always what mattered. He wasn't one to judge anyone by the size of their house. Heck, some of his childhood they hadn't even had one because his parents had traveled a lot. He knocked on the door then, waiting for Persephone to answer.
@Persephone Nightshade
Sephy heard the door being knocked on and she went to answer it. She seen that it was Javier and opened the door so he could come in. "Thank you for coming, I got the results back" Sephy went towards the living room and picked it up and handed it to the man in front of her. "I never opened it so it's all yours" Sephy replied.
@Javier Morais
It wasn't long before the door was opened by Persephone and he smiled a bit in greeting. A nod was given when she said she had the results then moved to let him inside, leading him into the living room. He followed. She handed him an envelope that was obviously still sealed. He took the envelope and opened it, reading the results. He wasn't surprised to find that it did say that he was the child's father.
"I'm going to be a father."
He said, not that he hadn't believed her before but it was definitely real now.
"I guess we have a lot to figure out, then."
He wasn't looking for a relationship, per say... But he did want to be in his son's life. If she would allow it.
@Persephone Nightshade
Sephy watched as he took the envelope and she watched as he read the results carefully. She rubbed her growing stomach and when he said he was going to be a father she nodded. "Which I knew" she was being honest. "Look I'm not looking for charity nor am I looking for hand outs if that is what you're thinking" Sephy clarified.
@Javier Morais
Javier could tell just from Persephone's statement after he had confirmed what she already knew that she wasn't the type to play around. Though, her next statement brought a frown to his lips as he kept the paper held in his hands despite looking away from it and to her once more.
"I wasn't looking to give out any sort of charity. I believe you could raise the child yourself if you had to."
he had every bit of faith in that. She seemed in love with the child already, just from the little things he had noticed her doing the few times he had seen her.
"My father wasn't in my life, hell, I don't even know who he is. I don't want to be that guy. Family is important to me and I want to see my child, to be a part of his life."
of course, he would help financially as well but he wanted more than just that.
@Persephone Nightshade
Sephy understood that he wanted to be involved in a big way and she wanted to know her son knew his father and it was absolutely okay but she didn't know if she could trust the man in front of her. "Well we have time before he is born, but there is a few things I have to know about you since I barely know you. Are you dating someone? Do you have siblings? What do you do for work?" She started off with simple questions first.
@Javier Morais
Javier hadn't exactly expected to be questioned, though when it started, he was a little grateful that it was happening. At least he knew that she was going to look after their son and make sure he was kept safe. That was a plus.
"I'm not officially dating anyone right now, I come from a large family. I have two sisters and two brothers and have custody of the younger three since our parents were killed in January."
Was it only a few short months ago? It seemed like much longer.
"I'm the Care of Magical Creatures professor at Hogwarts."
He answered her final question.
"Anything else you want to know, I'm an open book."
((I'm assuming this thread took place before Javier got with Dominique since he hasn't said anything to her about the baby yet? Hopefully that works for you. Lol))
@Persephone Nightshade
Sephy sat there listening to all that he was saying to her, she nodded here and there but didn't feel bad that he lost his parents since life was life and people died and people were born, it was something that was just done. "Well I do apologize that you have so much on your plate and like I said if you didn't want to be involved that is okay but if you do then that's okay too, but let me tell you one thing and I will only say this once. I do not want my son when he is born that is around any girlfriend you have or will get. I do not want some woman trying to play mommy to
my
child and shall I find out about it I will take you for full custody" Sephy didn't like many people and shall any female try to play with her son then she'd make sure he never knew Javier.
"That may sound harsh but it's not. I do not want a complete stranger around him nor do I want a whole bunch of females around him that is not
blood
related" Sephy continued.
((That is totally fine and this does work for me lovey))
@Javier Morais
---
Permissions in this forum:

You cannot reply to topics in this forum