current time
Apr. 2021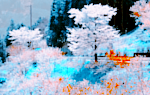 staff
Admin Xaria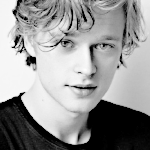 Admin Violet
Who is online?
In total there are
5
users online :: 0 Registered, 0 Hidden and 5 Guests :: 1 Bot
None
Most users ever online was
139
on Wed Jul 03, 2019 9:12 am
Credits
Skin & graphics made by Xaria. The Harry Potter franchise belongs to J.K. Rowling. All original characters belong to the respective user that made them along with their posts. No copyright infringement intended.
The cat stalked angrily through the alley, tail lashing violently behind it. When he got his hands on the person who turned him into a cat he was going to make sure that the body was never found. It would have been nice if he'd been able to sink his claws and teeth into the berk before they were able to slip through the gateway as it was closing. Letting out another hiss of annoyance, ears flattened against his skull as he found a barrel to perch on. When an excitable prepubescent tried to coo at him, he took a swipe at her relishing in her tears as she jerked her hand away. Why did children always automatically assume as soon as they saw an animal they could pet it?! For all she knew, he had rabies and would kill her as soon as lick her.

His green eyes swept the alley trying to find someone to approach that would be able to turn him back to human without much question. While he would miss the keen senses that he enjoyed as a cat, he wouldn't miss being a fuzzball. It had been fun terrorizing some of the younger children and running away, squeezing into places in order to escape infuriated parents and older siblings. However, Rafe had grown quickly bored and would like to resume his human form. Maybe he would thank his attacker for the brief bout of fun by not killing them, only maiming them. That would be a big form of gratitude from him.

Ears swiveling as they heard the annoying, "Here kitty kitty," Rafe's feline body arched as he hissed, his chest rumbling with a held in warning towards the approaching person as his ears went back again.
Deya needed some kind of food in her system after the day she had. It was a long day and after three meetings in a row, she was exhausted and wanted something to put in her stomach. As Kasdeya was coming towards this one area, she heard someone calling for a cat and when she got there the unknown man looked like he was going to be up to no good if he got his hands on the cat.
"What the hell are you doing with that cat?" The guy seemed stunned and with a wave of her wand she threw him into the wall and knocked him out. Kasdeya rolled her eyes and looked at the cat. "It's okay now sweetheart, are you in need of a home?" Kasdeya hated seeing homeless pets out in the open.
@Raphael Krupnik
The person who tried to approach him was taken care of quite splendidly in Rafe's opinion and if he could have, he would have grinned. It also would have been wiped off his face the next second when the woman who had rescued him spoke. Without his knowledge as soon as the threat to his person had been neutralized, his chest stop vibrating. His tail twitched as he thought about it, ears perked forward. While he'd been dreading the embarrassment that might come of him having to return to Hogwarts as he was, he had no idea what this woman did. While she didn't appear to be old enough to have children that would be attending Hogwarts, it didn't rule out that she had any ankle biters at home. He didn't care for children. Eyeing her, he moved his head forward nose twitching without his consent as he tried to take in as much as he could.
Hopping lightly down off the barrel he'd been sat, Rafe approached the witch and meowed at her. If had to suffer this embarrassment at least he could enjoy it? If she had rugrats then he'd high tail it out of there or make it known as swiftly as he could that he wasn't a regular cat.
@Kasdeya Salem
Kasdeya was simply an animal lover and when she seen the kitty she had to protect it. Kasdeya seen the cat come over and basically gave permission and Kasdeya bent down and pet the cat. She loved animals and scratching the kitty behind the ear and smiled when the cat meowed at her. "Are you lost kitty?" Deya asked.
@Raphael Krupnik
Rafe found himself purring at the attention the woman was showing him. It was...disconcerting how the petting had him leaning his head into her hand. At the question he meowed at her again and stretched up to paw at her arm basically demanding her to pick him up.
@Kasdeya Salem
Kasdeya couldn't help but think the cat was a cutie pie, he definitely looked well fed and hopefully he was someone's cat. When he stretched his paw to her she smiled as she picked him up and got to her feet. "You're the cutest kitty in the world aren't you boy" she said as she pet him some more.
@Raphael Krupnik
It was strange to say the least to have the woman pick him up, unused to physical contact of the affectionate kind. Rafe was nothing if not vain and of course he had to purr and but his head against her at the compliment. Soaking up the attention, the wizard turned cat decided to make the best of the situation. He settled himself in her hold to await their destination.
@Kasdeya Salem
She thought it was cute how the black cat decided to just go along with Kasdeya, she was a animal person at heart and maybe this cat could be her new pet? She had no idea but she was going to take him home. Petting behind his ears she walked towards the destination of her home.
@Raphael Krupnik
---
Permissions in this forum:

You cannot reply to topics in this forum