current time
Apr. 2021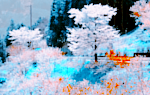 staff
Admin Xaria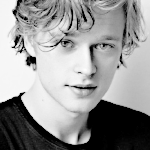 Admin Violet
Who is online?
In total there are
8
users online :: 0 Registered, 0 Hidden and 8 Guests
None
Most users ever online was
139
on Wed Jul 03, 2019 9:12 am
Credits
Skin & graphics made by Xaria. The Harry Potter franchise belongs to J.K. Rowling. All original characters belong to the respective user that made them along with their posts. No copyright infringement intended.
Page 1 of 2 • 1, 2
Carina was a bit nervous about throwing this party. She had never really had a party at the manor before. But everything seemed to be in place. The stage for the music looked amazing. She had plenty of snacks and drinks for everyone. And she had really outdone herself on the decorations. She had spent 2 hours hanging neon lights from the ceilings. It was easy enough with the help of some friends. She just hoped it wasn't a total bust and that people actually showed up.
He arrived at Malfoy Manor with a couple Tesco bags full of liquor bottles; so, Cernunnos might've raided the entire cabinet, but it was no big deal. "The party don't start 'til I walk in!"

take me down and you hold me right spin me all around, i feel so dizzy, i fall into you, you rock me, you rock me, you rock me in
Carina heard Cernu arrive and laughed, "Then I guess the party has officially started. Even if you are the first one here. But you brought liquor, so the fun can start." She walked over and picked up the bags of liquor, "I'll get these in the cooler. Then we do shots." She smiled and walked to the kitchen to put the drinks away.
Louis and @"Lakelyn Munroe" had met up early in Diagon Alley, then apparated to the Malfoy manor to help Carina prepare for the party. After a just a few hours, it was looking pretty good. Louis had used his charm knowledge to hang lights mid-air, so they circled and bounced about the room along to the music. Hopefully a lot of people would turn up for her.

"Hi, Cernu!" Louis called, waving at him. "Is that what I think it is?" He looked at his bags.
Faye turned up following Louis's direction. She wasn't surprised to see that Carina lived in a bloody mansion - but it was the feel of the place that was unnerving. Everything was sort of dark and gloomy, like the darkest part of the dungeons at Hogwarts. She knew what sort of wizards the Malfoy family had been in the past, but this was slightly intimidating.

She eyed about the party area and sighed. Would Narks show?
Blanche stepped into the manor, and gasped.

"Wow."

Okay... so why didn't Carina Malfoy have a party sooner? This was the perfect location! She suddenly thought a lot better of her Dad for allowing her to do this.

"So who is first for their set?" She chirped, half-tackling Cernu by pouncing on his shoulders.
"Got that bubbly!" He went and retrieved one of the bags. "Found a bartending book, so I might make some mixed drinks~!"

Cernunnos smiled. "You look nice, Louis."

take me down and you hold me right spin me all around, i feel so dizzy, i fall into you, you rock me, you rock me, you rock me in
Carina returned from the kitchen and smiled when she saw a few more people had shown up  she walked over to louis and placed a hand on his shoulder, "Relax, Lou Lou bear. It's a party. It's meant to be fun." She said with a smile before she brushed a bit of fuzz off the front of his shirt. She then turned to Blanche and smirked, "Why don't you show them how it's done?"
@Louis Weasley
@Blanche Labelle
Louis smiled at her.

"I meant it was a good thing. Although I'm not sure how much I'll drink after..."

That one time at a muggle party.

He watched as she brushed something off his shirt, and looked at what she was wearing. It was nice. With her attention turned onto Blanche, Louis turned to Cernu.

"What have you got lined up for your music?"
Carina laughed a bit and shook her head, "If you get too drunk you can always stay the night here. You know you're always welcome at the manor." She hoped more people showed up soon. Four or five people was not a killer party by any means. "I'm gonna get a drink." She said before wandering off again.
"I got this playlist filled with ALL the pop girl bops, especially Britney, Kylie, and Madonna!"

take me down and you hold me right spin me all around, i feel so dizzy, i fall into you, you rock me, you rock me, you rock me in
Narkissos arrived at the party. Never would he have thought he would be at Malfoy Manor, but it was better than the alternative of spending the week trying to get away from his dad and that college student he's seeing.
"Don't you love class inequality?"
@Faye Phiera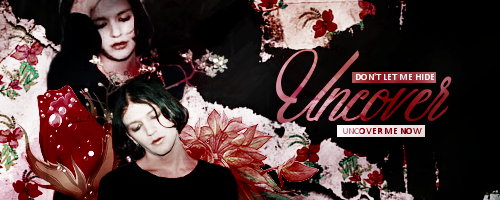 Darcy found himself going to a party. His social life was just getting better and better! He wasn't going to enter until Albus got there; he wanted to be able to spend the entire time with his boyfriend.

"I suppose someone like her will never have to work a day in their life..."

She pursed her lips, then turned slightly to Narks.

"You and I both know the only reason we're here is to see what drama unfurls."

She hadn't really bothered to dress up special. She just wore jeans and a 'nice top'.
"It's much better than trying to not walk in on dad and him sucking face..." he rolled his eyes unable to contain his lack of amusement towards it.

Narkissos looked over at Faye. "Shall we see what pots we can stir?"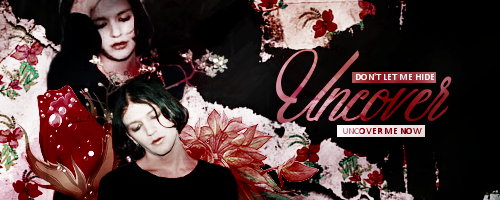 Carina walked back to the main room to hear Faye and Narks talking, "There will be no pot stirring. For once, can't you guys act like adults?" She said before walking back over towards Louis and the others. "What did I miss?"
Mackenzie entered the Manor and immediately went to Carina. She threw an arm around the blondes shoulder and kissed her cheek, "Nice party. Glad you're not dead. I would have had to listen to Mal mope around." She nodded at the others that were around them and took Carina's drink from her hand. She took a sip before handing it back to her
Albus had decided to got to the party though he really was wondering why he was, he however thought that he could possibly spend it with Darcy made it better, he really just wanted to spend all his time with him lately and he did not see anything wrong with that. Seeing him waiting at the door for him, he walked to him with a big smile on his face and threw an arm around him.
"I see you waited for me!"
He exclaimed as he kissed Darcy's cheek.
"Shall we?"
@Darcy Culkin
Malia was overjoyed to be celebrating the return of her best friend from the land of the dead in a sense. Throwing an arm around her as she kissed her cheek, "Welcome back Carina," she said as she glanced over at her twin she was so glad to have her back as well and still with a personality that she could live with.
Apollo was a little nervous about going to this party, to be frank he had no idea why he had got an invite, yes he did know her from dating her sister, but what else was there for him? He finally decided that he would go for a couple hours at least and see what would happen. Maybe he would have fun and enjoy himself, he would never know unless he gave it a chance.

He found himself feeling really uncomfortable once inside so he just kept to himself by the refreshment table drinking some of the punch, he did not hear anyone approach him.
"Glad to be back, Malsy. Hope it wasn't too hard ruling the school without me." She said with a wink to her best friend. When she saw that Apollo had arrived, she smiled, "Hey I'll be back in a bit. There someone I want to go talk to." She detangled herself from the Riddle twins and walked over to Apollo, "Hey, Largo.  I see you made it." 
@Apollo Largo
"Of course I did!"
Darcy responded as his face quickly lit up once seeing Albus.
"Yeah! My first real party!"
This was going to be a
lot
of fun!
@Albus Potter

Ezekiel had a semi good summer but when he had heard of a party and that anyone was invited, he wasn't going to go at first but was talked into it by his friend. He needed to get his mind away from his ex and what better way of doing that? The Gryffindor arrived to the party and saw a good turn out and as he was looking around he collided with someone.
"Oops, sorry" Kiel looked to see the party host was the one he bumped into. "I do apologize" he continued.
@Carina Malfoy
Carina was waiting for apollo to say something when she was bumped into. she turned around and saw Ezekiel Brydges. When he apologized she smiled at him, "Its ok. No harm done. You alright?" She asked making sure he hadn't somehow gotten hurt by the soft bump.
@Ezekiel Brydges
Kiel was glad that she didn't make a big deal out of nothing, some girls had a tendency to over exaggerate for no reason. Ezekiel smirked and nodded. "I am good, thank you for asking that. Also you look nice tonight" Kiel complimented. "Also thanks for inviting me" he was grateful.
@Carina Malfoy
Page 1 of 2 • 1, 2
---
Permissions in this forum:

You cannot reply to topics in this forum