current time
Apr. 2021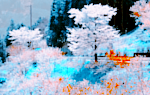 staff
Admin Xaria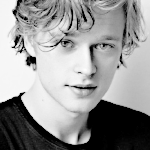 Admin Violet
Who is online?
In total there are
6
users online :: 0 Registered, 0 Hidden and 6 Guests
None
Most users ever online was
139
on Wed Jul 03, 2019 9:12 am
Credits
Skin & graphics made by Xaria. The Harry Potter franchise belongs to J.K. Rowling. All original characters belong to the respective user that made them along with their posts. No copyright infringement intended.
Desdemona decided to call a lower ranking Death Eater up to her office after finding a grand opportunity for her to prove herself to her and the other higher-ups; since they had lost a promising recruitee, she had to think
quickly
. Her office was quite a contrast to most places in the Ministry. In fact, it looked straight off of a teaching blog you'd come across on Pinterest. All she had to do was wait for Persephone to arrive.
@Persephone Nightshade
Sephy had gotten word that she was needed for a Death Eater meeting with one of the higher up Death Eaters. It was such an honor and with her being pregnant she really needed to prove that no matter what that she would be available to her fellow Death Eaters. Sephy arrived at the Ministry and went straight to where she had to meet Desdemona.
Arriving at the door, Sephy knocked on the door before letting herself in. "Hello Desdemona, I got your owl, what can I help you with?" Sephy asked.
@Desdemona
"I've found a grand opportunity for you to prove your worth,"
Desdemona responded as a smile curled onto her face.
"I've heard through the grapevine that the Order has been feeling some tension. Maybe you can take advantage of the situation to try and pull some of the members to our side."
@Persephone Nightshade
Sephy looked at the woman in front of her and heard what was asked from her. That was definitely tricky and she was going to definitely try when it came down to that. "I can do that, I know a few people I have been deceiving that are in the order and have no idea who I truly am and where my alliance is. I can work my magic" Sephy explained.
@Desdemona
Smiling, she stated,
"Excellent! I'm sure you'll do well. I am curious, however, on how much you know about the other side. I'm sure your information has plenty of value."
@Persephone Nightshade
When Desdemona asked about how much Sephy knew about the other side, Sephy kind of shrugged. "Not much I'm afraid, I know that they're planning something just not sure what but I will definitely find out more for you on that, but I was held at knife point by someone from their side and she said something to me, don't worry I said nothing but what she said might mean something. She said Azathoth come for you all" hell the father of her son was apart of the good side.
@Desdemona
"Interesting... Are they taking older approaches from us. Oh what a turn of events!"
This amused Desdemona; in her opinion, this would make public views on the Order go down.
"That's definitely something to look into."
@Persephone Nightshade
Sephy was glad to know she was useful for something like this, it was quite amazing knowing that her being threatened came in handy. "I am glad that those words mean something, I apologize the woman said nothing more then that, except she knew we were making a come back" Sephy continued.
@Desdemona
She smiled.
"I just know such juicy information deserves some sort of treat. Maybe I can show you what it's like to be high up on the totem pole some day?"
Desdemona could try and give Persephone a Ministry position or one at Hogwarts so she's actively one of the cogs in the system.
@Persephone Nightshade
Sephy was kind of stunned at the offer, she was not expecting something so small to get a big reward. Sephy thought about it before nodding her head. "Of course, thank you Desdemona" Sephy smiled, she knew she would make it one day.
@Desdemona
Sephy nodded her head and gave a smirk before walking out. She was definitely proud of herself and she knew that one day she'd prove her family wrong.

---
Permissions in this forum:

You cannot reply to topics in this forum