current time
Sep. 2020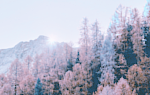 staff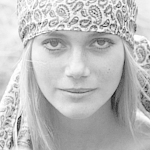 Admin Xaria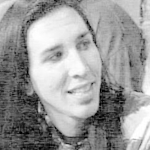 Admin Jules
Admin Topher
Who is online?
In total there are
5
users online :: 0 Registered, 0 Hidden and 5 Guests
None
Most users ever online was
139
on Wed Jul 03, 2019 9:12 am
Credits
Skin & graphics made by Xaria. The Harry Potter franchise belongs to J.K. Rowling. All original characters belong to the respective user that made them along with their posts. No copyright infringement intended.
What could be more fun than a carnival on the beach? Lakelyn couldn't think of many things. Well, maybe riding a unicorn on the beach or something could be more fun... But she was sure that this wasn't going to be something to be passed up either! She had dressed in her favorite beach-going outfit, had pulled her hair up into a high ponytail and made her way to the beach. There was so much going on and she couldn't figure out where to start! Finally, she settled on getting a snowcone to begin with as she looked around to see if she could find any familiar faces to hang out with, or even new ones! New friends were just as good as old, and a carnival was much more fun with friends!
Ezekiel was dragged his by his younger brother but after seeing his friends, Ezekiel was now left alone to wander the party alone. He sighed as he looked around to see if he can find someone that he knew, it seemed like a good hang out though. A carnival on a beach? Why not? As he was looking around he bumped into someone and sighed, why did he never pay attention? Why was he curious? He turned to see a hot blonde.
"I am so sorry, are you alright?" He asked.
@Lakelyn Munroe
Lakelyn had hoped to find some friends when she had gotten here, but she seemed to be having a little bit more trouble finding anyone than she had been hoping she would. Though, she was content enough to just walk around and eat her snowcone for the moment. She wasn't paying much attention when she felt someone bump into her. She was jarred a bit but managed not to drop her snowcone.
"I'm good! Didn't even drop my snowcone!"
She said with a smile.
@Ezekiel Brydges
Ezekiel was glad that she was okay and didn't drop her property. That was definitely good to hear when it came down to it. "Well I'm glad to know that neither you or your snowcone was damaged. I'm Ezekiel" introducing himself.
@Lakelyn Munroe
Lakelyn smiled when he introduced himself. She always loved meeting new people and making new friends, and he seemed nice enough.
"I'm Lakelyn! Nice to meet you."
She said, the smile never leaving her lips.
"Isn't this great? It's been forever since I've been to a carnival like this."
She couldn't actually remember when the last time was!
"I'm dying to ride on the Ferris wheel, it looks like so much fun. I bet you can see everything from up there!"
She pointed to the Ferris wheel as she spoke of it, talking to Ezekiel like he was a good friend even though she had only just met him.
@Ezekiel Brydges
It was odd but a breath of fresh air to see a girl get excited for something like the ferris wheel. Not a lot of people (females) wanted to go on something like that considering it was too high. "Nice to meet you as well Lakelyn, and this would probably be the first carnival I've been to. I thought it would be great to experience new things" Ezekiel replied. Ever since his break up with Alexia he was in dire need of a new surroundings.
"Want to go on? We can see just how much we can see from the top?" Kiel asked.
@Lakelyn Munroe
Flying was one of Lakelyn's absolute favorite things, she loved being up so high and getting to see all the things below her, everything looked so small in comparison when she was flying above them. She gasped exaggeratedly.
"You've never been to a carnival before? You've been missing out!"
they had them all the time on the boardwalk near where her grandparents live, so she went every year.
A big smile remained on her face as he asked if she wanted to ride with him.
"Let's go! I'll bet we can see everything."
Lakelyn liked to live life to the fullest, to enjoy herself whenever she could. She was definitely a glass half full type of person. Then she headed towards the line gesturing for him to follow.
@Ezekiel Brydges
When she was stunned that he never been to a carnival before he couldn't help but shrug and smirk a bit. "No I haven't and I know I've been missing out, it looks amazing here and quite fun" Kiel said as he looked around.
Ezekiel nodded his head as he followed her. "Everything is an understatement, we'll be on top of everything" Ezekiel said as he stood in line with her.
@Lakelyn Munroe
"It is so much fun!"
She confirmed when he said that the carnival looked like fun. She couldn't believe that he had never been to a carnival before! Though, she guessed that most of the times she had been to one it was in the muggle world, so maybe that was more of a muggle thing.
She nodded when he said they would be on top of everything.
"On top of the world."
She confirmed with a smile as the line moved forward pretty quickly.
"Hope you're not scared of heights."
She teased in a friendly way.
@Ezekiel Brydges
Ezekiel thought the girl next to him was cute but he would not do anything to her, when he was with Alexia they had been in love at least on his part he was but of course they were ancient history from when she broke up with him.
"We definitely will be on top of the world but we could also be if we were on broomsticks as well" Kiel teased. When she said she was hoping he wasn't afraid of heights he chuckled and shook his head. "No I have no fears of heights, I have ridden a broomstick before so no need to worries" Kiel reassured her.
They were next in line to go on the ferris wheel.
@Lakelyn Munroe
---
Permissions in this forum:

You cannot reply to topics in this forum