current time
Apr. 2021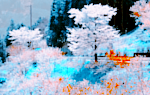 staff
Admin Xaria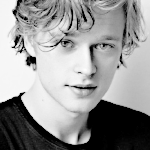 Admin Violet
Who is online?
In total there are
5
users online :: 0 Registered, 0 Hidden and 5 Guests
None
Most users ever online was
139
on Wed Jul 03, 2019 9:12 am
Credits
Skin & graphics made by Xaria. The Harry Potter franchise belongs to J.K. Rowling. All original characters belong to the respective user that made them along with their posts. No copyright infringement intended.
He'd apparated them just outside the pub. As they landed, a warm breeze tousled his hair and he looked to Carina next to him. Letting go of her hand, he made way towards the pub and went through the doors. There wasn't a lot of people in there today: like that time when he'd met up with Dominique, Hogsmeade just wasn't as busy during the summer months. He wondered whether everyone felt the urge to go to Blackrock.

Sliding into a booth, he smiled at Carina.

"It's strange being here without all the students around, isn't it?"
Carina smoothed out her shirt as they landed and fixed her hair a bit. She was a bit upset that Louis had let go of her hand so quickly. But then again, they were no longer together. She slid into the booth beside him and looked around, "It is rather odd. Then again, everything's a bit odd to me right now. Being gone for so long." She chewed at her bottom lip as she looked over the menu for the pub. They had gotten some new items since she had left, "You've been here more recently than I have. Recommend  anything new?"
@Louis Weasley
"I can't really imagine what that must be like for you. You were in the hospital for a long time..."

He was starting to think about it all again, so he forced himself to smile. There were a lot of times where he felt upset about it. He had assumed the worst, despite his usual optimism.

"Well it's just their summer menu now. A lot more grilled things than casseroles and pies and than sort of thing. The burgers are quite good, but they're usually around all year." His smile perked a little bit when he looked at her. "I didn't really come here a lot towards the end of the semester. All I was doing was studying. Cernu--"

He stopped when he said his name and thought carefully.

"Cernu made sure I kept sane. You know - Cernunnos Largo."
Carina listened to him and looked over the menu some more. When he mentioned Cernu she looked up at him, "I've heard about that. You guys are what... a thing now?" She asked, trying not to get upset at the thought of louis with someone else. She looked down at her lap and bit st her lip, "Sorry. We don't have to talk about that. It's none if my business." She put the menu down after deciding on the burger after louis recommended it. "How did you stay busy? Largo mentioned he took you to a muggle party. And you have a cell phone, now? Look at you, Mr. Technology."
@Louis Weasley
A... thing? Now?

He didn't quite know what to make of that. What did she mean? He decided that she just meant a good friendship. Then again, why wouldn't that be her business?

"Oh yes, Cernu mentioned that he'd seen you. We did go to one, yes. It was very..." Apparently, he couldn't find the right way to describe it. "I do, but I'm not very good at using it. I don't understand how Cernu writes everything so quickly using that tiny letter dial." By letter dial, he meant keyboard. "Do you have a phone, Carina?" He asked, sounding surprised.

"Yeah. I ran into him and Apollo at Elixir." She looked up when the waiter arrived to take their order and she ordered the burger. When louis asked if she had a phone she nodded, "Yes I do. I recently got one to keep in touch with a friend of mine." She missed alayna dearly but she knew she needed to get away from London for a while, "We should exchange numbers. We could be text buddies." She said with a smile.
@Louis Weasley
"Okay, well you can put your contact in there. I can't remember how to do it..."

He smiled at her, then took the phone out of his pocket and slid it over the table. Briefly he remembered what Cernu had told him about his twin brother, that Carina seemed interested in him. He didn't know how true that was, and he didn't really know how to feel about it.

"A lot has happened in the past year," He said nostalgically, "Do you remember that double date?"
Carina took the phone and put her number in. She even took a selfie to add as her picture. That way if she called him her picture would pop up. When he asked if she remembered the double date she laughed and nodded, "I do. I remember Dagger being mad that alayna tricked him. But it was a lot of fun." She missed being able to go and do things like that with louis, "I miss those times. Back when... you know... we were together." She felt her bottom lip start to tremble a bit and she had to fight the tears back.
@Louis Weasley
Louis had seen enough of Cernu snapping photos of himself to know what Carina was doing. When he took his phone back, he smiled at seeing her photo alongside the contact. How did he set up a new message again?

He suddenly looked up as soon as the tone took a new turn. She looked upset. His chest contorted slightly. He didn't want her to be upset about anything, particularly where it concerned himself. Did she truly miss him, for all this time?

"Carina..." He contemplated holding her hand, but thought better of it. "It... probably would be quite lousy still dating me now. I wouldn't be at Hogwarts to spend any time with you... our schedules would probably clash quite a bit..."
"Am I supposed to care about that? Since when has conflicting schedules ever bothered me? I thought you know me better than that, Louis." She said, a pout forming on her face. She took a deep breath and folded her hands under the table. "I wouldn't care about any of that. All I would care about was being back with the person I love more than anything. But maybe that's just me." She had suddenly lost her appetite and she couldn't stop the tears from falling this time. She missed him. She missed him so much it hurt.
@Louis Weasley
Louis glanced down at the table and his eyes shot about remorsefully. He did feel awkward, but he felt more compassion towards her. When she implied that she may still love him, he heard the note in her voice quiver. He looked up at her.

"Please don't cry..."

Feeling he couldn't do anything but look at her while sitting opposite, he went to sit next to her. He put an arm around her shoulder. He didn't really know what she was trying to say, but she was clearly emotional after all what had happened to her.


Carina rested her head on his shoulder when he moved beside her. She sniffled and wiped her eyes trying to stop the tears, "I'm sorry. I shouldn't have said anything. I don't want to ruin our friendship. But I cant lie to you and tell you I don't love you still, Louis. Because I do. But I think you knew that." She looked up at him, her blue eyes still glossy from crying. She sat up when the waiter arrived with their food and shook her head, as if to clear the thoughts in her head.
@Louis Weasley
Caught in an obvious dilemma, Louis eyed the waiter gingerly until he left them with their food. It felt nice to have Carina leaning on him, but not in the context that it was. She was crying, and saying that she loved him. He didn't doubt her feelings.

"I'm sorry, too... I mean, for everything."

He had hurt her a lot, he knew that. Was it really wise to be doing this, even now?

"I feel like I'm just making matters worse by doing this with you..."
"Dont. Dont go, please. I just... when I woke up, you were the first person I wanted to see. I cant explain it. But when you're not here... it hurts. I hurt. But when I'm around you, I feel like myself again. Dont take that away from me, Louis. Please." She struggled to fight back more tears as they threatened to fall. She had to be strong. Not for herself. But for him. She didnt want to make him feel bad, "If I didnt want you around, I wouldn't be here. I would have walked out of the shop the moment I saw you."
@Louis Weasley
---
Permissions in this forum:

You cannot reply to topics in this forum