current time
Apr. 2021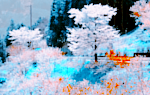 staff
Admin Xaria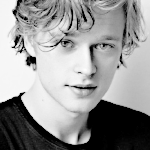 Admin Violet
Who is online?
In total there are
3
users online :: 0 Registered, 0 Hidden and 3 Guests :: 1 Bot
None
Most users ever online was
139
on Wed Jul 03, 2019 9:12 am
Credits
Skin & graphics made by Xaria. The Harry Potter franchise belongs to J.K. Rowling. All original characters belong to the respective user that made them along with their posts. No copyright infringement intended.
Carina decided to visit the joke shop to see if she could find anything to keep her amused while she was at home over the break. She normally would go out with her friends but the doctors had told her to take it easy. She stepped inside and the bell above her head rang to announce her arrival. She walked around exploring the shelves and all the products. She wondered if her favorite Weasley was anywhere around. She doubted it thought. She hadn't seen Louis in months. She had seen his sister the other day in Hogsmeade, but ran before she could say anything to her. She was scared, for some reason, of being around his family. She heard the bell go off again and looked toward the door. She gasped when she saw who it was and hid behind a shelf. Louis. 
@Louis Weasley
It was his Uncle Harry's birthday soon, and Louis wanted to get him something that would take him back to childhood. He knew that Harry was probably very familiar with most of the Weasley products, but he probably felt a little strange actually owning them nowadays.

When he entered the shop, he immediately felt taken aback. There was this scent in the air - sweet - he recognised it, and immediately felt nostalgic.

What was that? Was Uncle Ron brewing amortentia in the shop now? That's what it smelt like...
Carina tried to figure out how to get out of the store without being seen. Now that he was here, she wasn't sure if she was ready to see Louis. She took a few steps back and ended up knocking over a display, "Shit." She muttered under her breath knowing the crash would have attracted Louis. She scrambled to pick up the stuff and put them back on the shelf as she looked around in a panic and knew that seeing him was now inevitable. She took a deep breath and prepared herself. 
@Louis Weasley
He didn't have too much time to think about it, because a commotion nearby distracted him. Piles of stock scattered over the floor, and a blonde girl was scrambling about to try and reassemble it.

Louis felt a griping in the pit of his stomach, and a contortion inside of his chest. Dominique was right. He knew, without her having to turn around, that this was Carina. Suddenly he felt a stinging around the centre of his nose: his tear ducts were threatening. Why did he want to cry? It was just... she was all right...

Louis put his hand on her shoulder. "Carina." He breathed gently.
Carina jumped a bit when she felt his touch and turned to look up at him. She got to her feet and sighed, "I didn't come here looking for you. I swear. I just..." She could feel the tears starting to form in her eyes. She had missed him. So so much. She looked away and wiped a falling tear hoping he didn't notice. But she knew he would. It was Louis. He always noticed. She didn't know if her emotions were hers or if she was picking up on his. She sniffled a bit and managed to compose herself, "Hey Lou." She finally said, she had to say something after all. "How have you been?" 
@Louis Weasley
Louis watched her quietly as she blathered, but his heart thrummed pleasantly as she did. His eyes moved all over her, and a smile grew gradually to light up his features. He knew that he wanted to hug her, but he thought better of it. She still didn't look one hundred percent well, although she seemed just her usual self.

He dabbed her tears with the tips of his fingers, gently.

"I'm so glad you're okay..."

He felt like he was welling up himself again, but he managed to cough a bit behind his hand to disguise it.

"I thought that it would... that you might, well." He blinked a few times. "I-I'm fine. I mean. How are you? You look pale. Have you eaten much today?" He immediately changed to doctor mode, and instinctively felt her forehead.
When Louis wiped her tears, she couldn't stop herself. She wrapped her arms around his waist and hid her face in his chest. And in that moment everything felt normal. She inhaled his scent and couldn't stop the smile that spread across her face. "Come on, Lou Lou bear. You know I'm tougher than that. It'll take more than a little blood curse to take me out." She shrugged when he asked how she was, "I'm doing ok. You know how it is. Dad smothering me. Doctors ordering me around to take it easy. As for food... Not so much. I haven't been hungry." She giggled a bit at him being how he always was. Protective. "I'm fine, Dr Weasley" 
@Louis Weasley
Louis's eyes widened when she suddenly threw her arms around him. It was as if nothing had happened between the time they were still going out and now. But, he reminded himself, a lot had happened. It was strange to feel that way all of a sudden.

He comforted her by stroking her shoulder.

"You should listen to the healers," He said gently, smiling. "I think you should eat something. Come on, we can go and get something..."

He chuckled a little. "A bit premature to be 'doctor', but at least make me feel like one." He felt like he needed to treat her to something. Anything - the best.
Carina pulled away after a few moments and felt the blush spread across her cheeks, "Sorry. I just... I've missed you." She pushed her hair from her face and groaned when he said she should listen to the healers, "I know. But when have I ever been one for bed rest?" When he said they would go get something to eat, she nodded, "Three broomsticks?" She didn't mention the fact that it was where they had had their first date. "You're always gonna be Dr Weasley to me. It's your dream. And I'm gonna support that dream." 
@Louis Weasley
Louis looked at her when she moved away. His eyes moved up and down without realising.

"I missed you too."

He also didn't realise that he'd said that. It was very honest, but he seemed a little rattled after saying it. Like he'd uttered a line of insults to her.

"Yes - let's go to the three broomsticks." He said cheerfully, to quickly erase any awkwardness. "I'll apparate us there. Are you well enough to apparate with me?"
Carina couldn't help but smile when he said he had missed her. Was there any hope for them? She never gave up hope. "I'm perfectly fine to apparate, Lou. I did apparate here after all." She rubbed her arm awkwardly and took his hand in hers, "For side along " she said explaining the sudden movement on her part. She had some things she wanted to ask him about some whispers she had heard. But didn't know where to begin, "Dinner will be a good place for us to talk " 
@Louis Weasley
Louis nodded. It seemed perfectly natural for them to hold hands, even if it was just to apparate. She was cheerful and sweet as always, he just couldn't help but perk up from being around her. He apparated them into Hogsmeade, wondering what the conversation would bring.
---
Permissions in this forum:

You cannot reply to topics in this forum