current time
Apr. 2021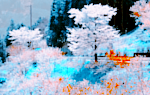 staff
Admin Xaria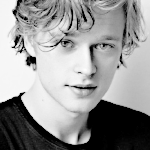 Admin Violet
Who is online?
In total there are
3
users online :: 0 Registered, 0 Hidden and 3 Guests
None
Most users ever online was
139
on Wed Jul 03, 2019 9:12 am
Credits
Skin & graphics made by Xaria. The Harry Potter franchise belongs to J.K. Rowling. All original characters belong to the respective user that made them along with their posts. No copyright infringement intended.
Page 2 of 2 •
1, 2
First topic message reminder :
Dominique had missed Javier while she had been away and decided to meet up with him that night. To see if they still had that spark. She had written him to meet her at Euphoria that night. So now she stood at the bar waiting for him to arrive. She had bought a new outfit for the night and hoped it wasn't too much. It was a red dress that reached her mid thigh and was a bit on the racy side. But she seemed to be getting alot of looks so she obviously looked good. She looked around the room wondering if Javier had arrived yet. 
@Javier Morais
---
He just smiled at her response, of course, there could be no denying it. He enjoyed the way she reacted to his touch, the way she seemed to be the type of person who went all-in when she put her mind to something. With her hand in his he moved out of the bar after paying their tabs. He shrugged his shoulders. It wasn't like he could really take her back to his place without her having to deal with all of his siblings.
"I would invite you back to my place... But my siblings live with me and I don't want to push you into meeting my family before you're ready to do so."
He said with a chuckle, some of his siblings could be a bit much.
@Dominique Weasley
"I don't mind meeting your family. It could be fun." She said intrigued by the idea of meeting the people who knew him better than anyone. "But if you want we could go to my flat. Maybe order take out?" The idea of a night in with him actually sounded really nice too. But she would do whichever he wanted to do. She just wanted to spend as much time with him as possible before she was whisked off on another hunt.
@Javier morais
"I'm sure it would be fun until they start trying to tell embarrassing stories. Probably some that they just make up to embarrass me."
He said with a laugh. He wouldn't put it passed Claudia to do just that. Not that he minded, he was sure it would make his sisters and brothers happy to know he was dating someone. Though, with things being so new, a night in seemed safer.
"We could go to your flat, takout sounds good to me. And we can plan some time for you to come meet my siblings another time?"
He didn't want her to think that he didn't want her to meet them or anything. He actually thought they would like her and that they would probably get along well...
@Dominique Weasley
Dominique giggled a bit at the thought of all the stories from Javiers childhood, "Oh you'll have plenty of my family members to tell you stories about me too. My cousin fred will have plenty to say.." she loved her family,but sometimes they could be embarrassing. When he chose to go to her at she nodded, "alright let's go." She said as she got to her feet, "shall we walk or apparate?"
@Javier Morais
"I look forward to hearing them all"
He said with a bit of a grin on his lips. He knew that his siblings would be telling all kinds of stories on him, so it was only fair that her family would do the same. He took her hand when she said for them to go, and at her question he shrugged.
"We can just walk if it's close?"
He didn't mind apparating but it was always easier to do so if he actually knew the place he was headed to. But he was honestly good either way, he was just happy to have time that they could spend hanging out together.
@Dominique Weasley
Dominique nodded and began walking along side him, "Its not too far. I'd say about 15 minutes." The weather was nice, so why not enjoy it? She leaned against his arm as they walked, just snioying the fact that he was there and he was hers. "I was thinking we could get thai food for take out? I know a good muggle place near by. Or if you're stomach ca t handle spice we could always do pizza."
@Javier Morais
When Dominique leaned against him, he moved to put his arm around her and pulled her just a little bit closer. It was nice out, and he didn't mind walking, he thought that sometimes wizards got a bit lazy with their ability to apparate and the like. So, he took the simpler route when he could. He nodded at her statement of how long it would take to get to her flat. A grin came to his lips when she suggested Thai food.
"Thai sounds great. I like a little spice."
He responded with a smile.
@Dominique Weasley
Dominique was glad he could handle a little spice on his palette. she took out her muggle phone and called the restaurant and placed an order for them, "I hope you like curry. It's kind of my favorite. Oh, and you'll get to meet Lazarus." She had recently acquired a new pet that she wanted to show off to him.
@Javier Morais
Javier kept his arm around her as they walked, letting her order whatever food she wanted, he really wasn't picky. A smile tugged at his lips when she hung up and turned her attention to him once more.
"Curry sounds good to me. And who is Lazarus?"
He asked curiously.
@Dominique Weasley
"You may have had an influence on me  Lazarus is a dragon miniscura I acquired from a friend of mine. Hes a little tyrant. But hes great." She said with a smile. She really did love her tiny winged friend. She looked up at Javier and stopped walking just so she could kiss him.
@Javier Morais
Page 2 of 2 •
1, 2
---
Permissions in this forum:

You cannot reply to topics in this forum