current time
Apr. 2021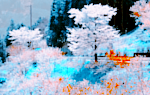 staff
Admin Xaria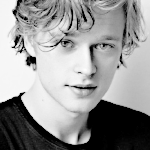 Admin Violet
Who is online?
In total there are
5
users online :: 0 Registered, 0 Hidden and 5 Guests
None
Most users ever online was
139
on Wed Jul 03, 2019 9:12 am
Credits
Skin & graphics made by Xaria. The Harry Potter franchise belongs to J.K. Rowling. All original characters belong to the respective user that made them along with their posts. No copyright infringement intended.
Page 1 of 2 • 1, 2
Dominique had missed Javier while she had been away and decided to meet up with him that night. To see if they still had that spark. She had written him to meet her at Euphoria that night. So now she stood at the bar waiting for him to arrive. She had bought a new outfit for the night and hoped it wasn't too much. It was a red dress that reached her mid thigh and was a bit on the racy side. But she seemed to be getting alot of looks so she obviously looked good. She looked around the room wondering if Javier had arrived yet. 
@Javier Morais
Javier knew that Dominique's job took her to far off places quite often, and he found that he had missed her in her latest absence. He had been happy to receive her owl to meet her tonight. Since school was out for the year he had much more free time and spending some of it with Dominique seemed like the perfect idea. He had grown to enjoy seeing her, to look forward to it. He was running a few minutes late from their appointed meeting time, one of his siblings had needed his assistance before he had headed out and he couldn't very well say no.

At least it was only a few minutes late when he walked into the bar. There were quite a few people there, so he hoped he wouldn't have too much trouble finding her amongst them. Luckily, she was easy enough to spot at the bar. An easy smile came to his lips as he approached her, reaching out to take her hand and bring it to his lips before speaking. "Sorry I am a bit late. You look stunning." and he wasn't just saying so to keep her from being upset at his lateness either.
"Lucky for you I haven't been waiting here long." She said with a blush as he kissed her hand, "Still a smooth talker, I see." She sipped her drink and smirked at him. "So how have you been, Javi?" She looked him up and down. He looked good. Even better than before. She leaned back against the bar and set her drink down, "I missed you while I was gone" she said, another blush spreading across her cheeks
@Javier Morais
Surprisingly, he found himself very relieved that she hadn't been waiting long. Before it wouldn't have really mattered to him if someone waited for him. Oh, how things changed. "That is lucky for me." he said only half jokingly. He enjoyed the blush that crept onto her cheeks as he kissed her hand, having learned over their time together that he rather liked that look on her. He merely grinned at her compliment as the bartender approached and he ordered a drink. Then his attention was back on her. "I have been decent. Things have been slow..." especially for someone like Javier who would much rather be working with dragons than doing a normal job or sitting at home over the summer. "I've missed you as well. Please, tell me you at least have exciting stories to make the separation somewhat worthwhile?" he said with a bit of a grin, he enjoyed hearing stories of her excursions, just as she seemed to enjoy stories of his time in Romania.
"If you consider hunting a group of rogue vampires all over New York city exciting. We got them all of course. Im very good at my job." She said brushing it off. She knew he would find it exciting. She laughed a bit before sighing, "It was fun. But I missed home. My friends. My family. But it's a job that someone has to do. How about you? Any stories from the school year?" She loved listening to him tell stories. It always seemed to captivate her, which was odd as she hated listening to stories.
@Javier Morais
She didn't disappoint when she spoke of what had taken her so far away from home this time. Vampires in New York City. "Sounds like the beginning of some cheesy muggle horror movie." it would be a big seller too, especially with a blond beauty like Dominique playing the heroine. He ran his hand through his hair, messing it up just slightly from where he had tried to tame it before coming here. "The most exciting thing I can report about the school year is that I got the okay to bring in a couple of young dragons from Romania next year. Which should be interesting... I had six get burnt when working with a fire crab towards the end of the year." he gave a little grimace. The smell had been horrible. Of course, if they had only paid more attention to his instruction...
"It really does. Especially with all of Austin's horrible dad jokes the entire time. I love him to death, but he needs some new material. I can only hear 'The stakes are high' so many times before I want to throttle him." When he said he would be able to sue dragons next year, her eyes lit up, "That's great. What types are you planning on bringing over? And since when do teenagers ever pay attention? I know I certainly didn't at that age  I got my own fair share of injuries in Care of Magical Creatures. One involving fire crabs may I add. It took two months for my eyebrow to grow back." She said laughing at the memory, "That was two months of bangs. Which is one look I could not pull off."
@Javier Morais
Javier laughed, imagining her just barely resisting the urge to turn a stake on her partner as retaliation for his jokes. "Yep, definitely horror movie material. Where the heroine turns on the hero in the end and comes out the sole survivor." He responded jokingly. He shrugged a bit at her question. "Depends on what kind of hatchlings they have available at the time. I do not want someone eaten by a fully grown Peruvian Vipertooth. Hopefully maybe some Welsh Greens, they tend to be pretty docile unless provoked." after all, he didn't want to bring in a known man eater for the little shits to get themselves killed. "I had my fair share of injuries from different creatures growing up, but this one kid got burnt not once but twice... because the first time just had to be some sort of fluke or something." he couldn't help the sarcasm. He remembered what it was like to be a rebellious teenager but some were just more dense than others. "And I'm sure you pulled bangs off just fine" not that he really knew anything about how to tell if someone could pull off a certain hairstyle or not.
"And the heroine would be who? Me? I would totally want angelina jolie play me. She's a great muggle actress. And I feel like austin will outlive me. Death will have a hard time getting him." She admired austin in a my brother is amazing way. "Welsh's are usually a good beginner's dragon." She laughed a bit when he said the kid got burned, "That's horrible." When he said he felt she could pull kid bangs she shook her head, "No ot was awful."
@Javier Morais
"I doubt she would do you justice."
He said, not bothering to hide any flirting he may be doing.
"Until you stake him yourself for his dad jokes. Bet he would never see it coming."
He was joking, of course. He knew from the way she talked about her partner that she seemed to have a brother/sister type of relationship with him. She talked highly of him in a way that Javier hoped his sisters might talk about him when he wasn't around.
"Not much wow factor, but I'm sure the kids will love 'em, being that they're cute babies and all."
Of course, they were dangerous still too. He would just have to make sure he made that very clear.
"It was awful."
He agreed. Though, things like that happened when working with creatures, especially when doing so carelessly.
"I doubt it."
He laughed. He couldn't imagine her looking awful no matter how her hair was cut.
"At least, I'm sure it was better than the one eyebrow look."
He said with a laugh.
@Dominique Weasley
Dominique couldn't help but blush again at his compliment. How did he do that? She never blushed unless she was around him. She rolled her eyes and shoved his arm playfully, "He definitely wouldn't see it coming." She shook her head and sipped her drink again, "Its a dragon. They're going to think it's the coolest thing ever." She instinctually went to check and make sure her eyebrow was there and chuckled nervously, "Yeah it was." She heard the music change and her eyes lit up, "I love this song"
@Javier Morais
Javier didn't know that she didn't blush like this all the time, but he knew that it was a good look on her. He laughed as she shoved him playfully.
"See, you would have the element of surprise on your side."
He said with another chuckle before lifting his own drink to his lips.
"You're probably right."
He said with a shrug. Heck, maybe he would get some of them to listen a little more if they knew what his profession was before becoming a professor but it hadn't actually come up. He laughed once more when she felt for her eyebrow. Then the music changed and he downed his drink as she mentioned loving the song before standing up and holding his hand out to her, offering to lead her out to the dance floor if she accepted.
@Dominique Weasley
Dominique finished her drink and took his hand. she followed him onto the dance floor and immediately felt at ease. Dance came naturally to her. She moved her body to the music and laughed a bit as she did she placed a hand on his shoulder and pressed her body against his a bit. She looked up at him and bit at her bottom lip. She wanted to kiss him. Merlin, did she want to kiss him. But she was afraid.she took a deep breath and stood on her top toes. About to do it, before she chickened out. She pouted a bit, not sure if she would notice. She was a hunter for crying out loud. Kissing Javier shouldn't be an issue. It should be a cake walk.
@Javier Morais
Javier had absolutely no trouble on the dance floor. It was common for his family to dance relatively often, they had learned as children and his mother had kept the house filled with music when they were home. So, he actually rather enjoyed dancing, especially when it gave him an excuse to place his hands on Dominique's hips as she had hers on his shoulder. Her body was pressed against his and he looked down at her as she looked up at him. His eyes followed the movement of her teeth biting at her bottom lip and then she leaned up a bit closer. He met her in the middle, having wanted to kiss her since he had first seen her this evening. He pressed his lips against hers with complete confidence.
@Dominique Weasley
Dominique went wide eyed when she felt Javier's lips on hers. She wrapped her arms around his shoulders and deepened the kiss a bit. She pulled away after a minute with a dopey smile on her face. She leaned back in and reattached their lips for another kiss. It felt amazing. It felt right to kiss him. She never wanted the moment to end. But she eventually needed to breathe. She blushed once again and smiled up at him, "Wow."
@Javier Morais
Javier could tell she was a bit surprised at first, but she was soon kissing him back. He wrapped his arms a little more around her waist as she deepened the kiss. Kissing her was something that he was enjoying very much, so when she pulled back slightly to smile up at him, he just smiled back until she leaned up to kiss him once more. He deepened the kiss a bit this time, feeling like he could just continue kissing her the rest of the night, he didn't even notice when the song had ended and changed until they had once again pulled apart for air.
"You can say that again."
He laughed a bit. He couldn't say that he hadn't thought of kissing her before but this had just been a spur of the moment thing, it had just felt right.
@Dominique Weasley
Dominique suddenly felt like she needed a drink. Her brain was spinning from the kiss, "Let's get a drink?" She said as she took his hand. She lead him back to the bar and ordered herself a shot of vodka. She figured now would be a good of a time as any to talk about what they were. Or what they could be. "So, Javier, I was wondering. I mean... I like spending time with you. Well, I like you in general. What I'm trying to say is, would you maybe have those feelings for me?" What was going on? Dominique never got flustered. This man had some mysterious effect over her that turned her into a blushing giggling idiot.
@Javier Morais
Javier nodded at her question, he could use a drink himself at this point. He held onto her hand as they moved through the other people on the dance floor and back over to the bar. When she ordered a shot of vodka he just held up two fingers to let the bartender know to bring him one as well. He let her talk when she started, though a bit of a smile came to his lips. She was definitely flustered but he found it adorable.
"I like you a lot, Dominique. I always look forward to hearing from you, to getting to see you."
He admitted. This was out of the ordinary for him, he was usually one who stuck with one night stands, things were easier that way. But he could see himself sticking with Dominique. She was interesting to him, and she was beautiful. He really liked her a lot.
@Dominique Weasley
Dominique smiled when he said he liked her too. This was a good thing. She leaned forward and kissed him again as the bartender came back with their drinks. But she was so focused on Javier she didnt notice. She tangled her fingers into his hair as they kissed and pressed her body closer to his. When the kiss ended, she picked up her shit glass and downed the shot before ordering another one. "So what do we do now?" She didnt know if that made them a thing or what. But she knew she was afraid to ask.
@Javier Morais
Javier was in uncharted territory, he hadn't ever been much into the dating scene. But it kind of felt right. She leaned forward towards him and he kissed her back, wrapping his arms around her once more when she pressed her body against him. He didn't pay any attention when the bartender returned with their drinks, didn't care that people were probably looking at them. It didn't matter. After a bit, they broke the kiss once more and he too reached for his drink. He downed it before turning to look at her once more as she asked her question.
"I think now would probably be a good time to ask if you wanted to make this official? Would you be my girlfriend?"
Seemed like the logical way to go with things, and a part of him was looking forward to being able to say that she was his girl, not just someone he met up with when she was in town.
@Dominique Weasley
Dominique was a bit shocked when he asked her to be his girlfriend. Of course it was what she wanted. But she was still shocked that he actually asked her she nodded before giving him a peck on the lips, "I would absolutely love that." She didnt know exactly how she felt about him. But she did know she had feelings and that she loved being around him. He was more than those one night stands for when she was in town. She loved to travel. But one of the main things she looked forward to doing when she got home was him. Her family and friends of course. But especially him.
@Javier Morais
Javier wasn't sure her thoughts on relationships or if he was moving too quickly... They had been seeing each other when she was in town ever since before Christmas, so it wasn't like they had just met or anything. When she leaned up and once more pressed her lips to his and then said she would love to, he was finally able to let out the breath he hadn't realized he had been holding. He had been a bit nervous for a moment. And Javier didn't normally get nervous. He was a confident person by nature and working with dragons where apprehension could get you killed had further solidified that confidence.
"Doesn't that just make me a lucky man, then?"
He meant it. He felt like he was lucky because she had agreed. He enjoyed spending time with her. He leaned forward to kiss her once again.
@Dominique Weasley
Dominique giggled and shook her head, "I think I'm the lucky one. My boyfriend is the most handsome man in the room." She kissed him again and smiled against his lips. After their kiss, she reached up and stroked his hair gently. It was one of the things that attracted her to him at first. His hair, as odd as that was. "Should we get out of here?"
@Javier Morais
He chuckled at her statement.
"I can't dispute that, but my girlfriend is also the most beautiful woman in the room. Guess that makes us the hottest couple here."
There was his normal confidence back in play. He felt her fingers in his hair as he gently stroked her cheek before holding his hand out to her.
"Yeah, let's get out of here."
@Dominique Weasley
"No doubt about that." She said in agreement of them being the hottest couple. She leaned into his hand when he stroked her cheek and felt her eyes slowly close. She liked his touch. Always so gentle and soft. When he held his hand out to her she took it and smiled, "Where to, love?" She asked, wondering if he would suggest somewhere.
@Javier Morais
Page 1 of 2 • 1, 2
---
Permissions in this forum:

You cannot reply to topics in this forum