current time
Apr. 2021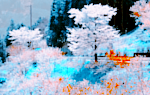 staff
Admin Xaria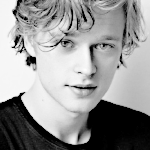 Admin Violet
Who is online?
In total there are
5
users online :: 0 Registered, 0 Hidden and 5 Guests
None
Most users ever online was
139
on Wed Jul 03, 2019 9:12 am
Credits
Skin & graphics made by Xaria. The Harry Potter franchise belongs to J.K. Rowling. All original characters belong to the respective user that made them along with their posts. No copyright infringement intended.
Cassandra had tracked down another of the names on her list. This one, Talia Stilldancer, seemed to have a pretty consistent schedule of heading to Knockturn alley to buy supplies and complete other errands. Schedules were some of Cassandra's favorite things, because it means she could get there first and lay a trap, and there were enough odd and relatively deserted corners in Knockturn alley that Cassandra wasn't too worried about being caught in the act.
And thus she waited, until Cassandra saw her target walking down the alley. With a couple flicks of her wand, her face morphed and distended in weird ways. The end result made her both look nothing like her original look, as well as something that probably wasn't human. Sliding up next to her target, she took the girl's elbow and flicked her wand, sealing the girl's lips. "Now, you are going to listen to my orders or become a beautiful set of guts," Cassandra whispered into the girl's ear, a unnaturally large and tooth baring smile playing at her lips as she lead the girl down towards one of the many dead ends she had scouted earlier.
@Talia Stilldancer
Talia was running her usual errands; why did the higher-ups desire kneazel dung so badly? What use did they need for that outside of potions? Did they even have a potioneer working for them?
Holding onto brown paper bags, she was ready for this round of errands to be over; all this walking was exhausting. She suddenly found herself in a position she never anticipated to be in. Wasn't this gig she was forced into supposed to protect her?
She let out a muffled, contained squeal. What was going on?!
@Cassandra Night

Cassandra was happy the girl wasn't openly fighting her lead, as she dragged the woman down to one of the many unoccupied dead ends within the alley. Once there, Caroline did a quick check over to see if there were any other stragglers hiding out in this corner before quickly shoving the girl's hands together and fusing them.
Once she was happy that the girl wouldn't be able to attack her, Cassandra turned the girl around and shoved her against the wall, allowing her to see her altered face for the very first time. "Now girly, I have some questions for you, which does require me to give you back the use of your mouth. If you scream, I will slit your throat," Cassandra threatened, making a show of pulling a knife out of her belt.
@Talia Stilldancer
"Whatkindofquestions?"
she inquired swiftly. Frankly, Talia was afraid for her life.
@Cassandra Night

Cassandra smiled with glee, her face distended in ways a human face should not be able to. "I have come to understand that you are part of an organization that is, at least partially, responsible for the death of one Hermione Granger. Would you like to tell me about them?" Cassandra the girl.
@Talia Stilldancer
Oh shit. Her hands immediately began sweating.
"Uh-uh..."
Truthfully, she actually didn't know much. Talia was very low on the totem pole.
"I'm v-vuh-very low ranking."
Hopefully there was mercy.
@Cassandra Night

Cassandra hummed as she walked around the girl, gliding the blade across Talia's skin. After pausing for a number of seconds to let the girl sweat, Cassandra spoke again, "Then, tell me who I would have to go to in order to obtain the information I am looking for."
@Talia Stilldancer
"Th-there's too many. I can't say. If I do, they'd kill me."
She was in a panic.
@Cassandra Night

Cassandra cackled at the assertion, realizing the girl had completely misunderstood the situation. "Honey, honey, honey, if you don't tell me, I will not just kill you, but mutilate you, and leave you as a present for all the traitors to see. Is that what you want, to become a warning in the form of a corpse?" Cassandra offered to the girl, while gently tracing lines across the girl's body with the tip of the knife, imagining the ways she would rearrange, recompose the presentation in front of her.
@Talia Stilldancer

Cassandra was getting frustrated by the woman, she was going to give her one last chance to give her the information she wanted, and then she would follow up on her threats. "Are you absolutely sure there's nothing you want to tell me?" Cassandra asks, dragging her blade across the girl's arm, applying enough pressure to slice through the skin, but making sure to avoid the arteries that would cause the woman to bleed out.
@Talia Stilldancer

With an indignant growl, Cassandra let out her frustrations on the girl, intent to make an example out of her. A quick flick of her wand severed just the girl's vocal cords, leaving her unable to scream, but very much alive for the violence that ensued.
The world woke the next morning to a sight that would scar many. Talia Stilldancer, face untouched, hung from the fountain in the atrium of the Ministry of Magic. That alone would not be enough to cause a stir beyond the usual that comes with a death, no, what caused a stir was that she had been disemboweled. Most of her internal organs had been removed, save for a single arterial vein, which had been repositioned in such a way that it drained out of the gaping hole in the girl's chest, thus that her blood had drained into the water of the fountain overnight, turning the normally clear water into a murky off putting mess of dark red. Sitting above the sight, in magical writing is the phrase "Here lies the corpse of a traitor."
@Talia Stilldancer
---
Permissions in this forum:

You cannot reply to topics in this forum